Mwah mwah mwah! In the spirit of tricks for Tripawds Howl-o-ween, it's your hard-working Spokesdog Wyatt Ray here and I've taken over the Tripawd Tuesday feature!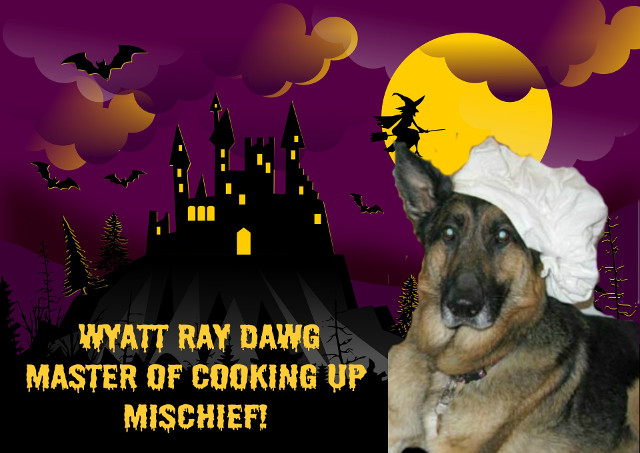 Toil and trouble, boils and bubbles, tonight's the night for Tripawds to take over Howl-o-ween. We're good at that, can't you tell?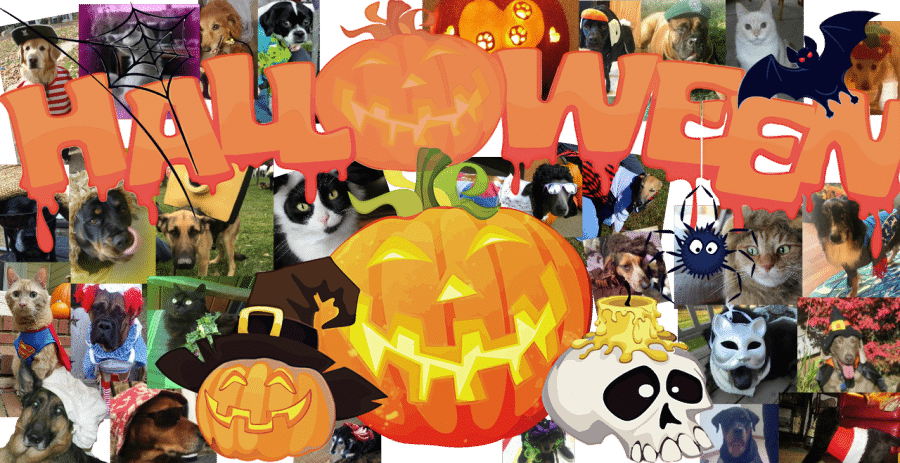 So get out your finest costumes people and cook up some mischief! Here's some inspawration to get you started.
Five little Tripawds sitting on a gate.
First one said, "Oh my, it's getting late!"
Second one said, "there are witches in the air!"
Third one said, "But we don't care!"
Fourth one said, "Let's run and run and run."
Fifth one said, "I'm ready for some fun."
Oooooooooooooh went the wind.
Out went the light.
And the five little Tripawds rolled out of sight!
Have a great time Tripawd doggies and kitties. Stay safe and tell us about your Tripawd Howl-o-ween adventures here!
And now back to our regularly scheduled programming . . .
Read All Tripawd Tuesday Stories
Your Pet Can Star in Tripawd Tuesday
Each Tuesday, Tripawd dogs, cats and other critters from around the world can enter for a chance to be "Tripawd of the Week." Just share your Tripawd's story and you're entered to win! On every Tuesday of the week, tell us about your three-legged hero. Just follow these easy steps:
In a short paragraph or two (or longer if you'd like!), describe your three-legged hero's story.
Include photos or links to videos already uploaded to YouTube.
Include a link to your Tripawds Forum topic and/or Tripawds blog, social media handles, etc.

Email your story and photos

to us.
All entries must be received by Saturday at 11:59 pm. One Tripawd story will be selected at random to be featured the following Tuesday.