Losing a leg in a traumatic siutation is a frightening experience for parent and pet alike. And while people may continue to re-live that terrible day over and over again in their minds, our dogs and cats don't let the bad memory keep them from moving on and enjoying life. Bella's short but sweet Tripawd Tuesday story shows us that life is a gift no matter what happens to us or how many legs we have, and we owe it to ourselves to unwrap that gift each and every day. Here's her story as told by her human.
Meet Bella the Church Pup
This is my sweet Tripawd, Bella.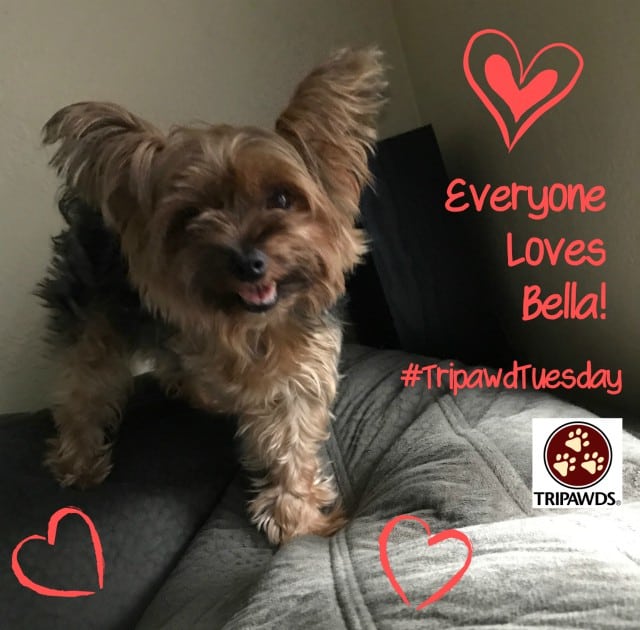 She lost her leg two years ago December 9, when the dog next-door pulled her leg through the fence and mangled it. She had to have her leg and shoulder amputated.
Today she chases cats, squirrels and her dog friend. She can outrun me. Because Bella is so darn cute, people can't get enough of her no matter wear we go. She dresses up for church every Sunday and we sit in the front row. She is "The Church Pup."
Read All Tripawd Tuesday Stories
Your Pet Can Star in Tripawd Tuesday
Each Tuesday, Tripawd dogs, cats and other critters from around the world can enter for a chance to be "Tripawd of the Week." Just share your Tripawd's story and you're entered to win! On every Tuesday of the week, tell us about your three-legged hero. Just follow these easy steps:
In a short paragraph or two (or longer if you'd like!), describe your three-legged hero's story.
Include photos or links to videos already uploaded to YouTube.
Include a link to your Tripawds Forum topic and/or Tripawds blog, social media handles, etc.

Email your story and photos

to us.
All entries must be received by Saturday at 11:59 pm. One Tripawd story will be selected at random to be featured the following Tuesday.