Ten years ago most of us weren't very aware about pet health. We're smarter now, but that doesn't mean we need to stop learning. An important new book for dog parents called "101 Essential Tips" is required reading for anyone who loves their furry canine companion.
Stay Out of the ER with 101 Dog Health and Safety Tips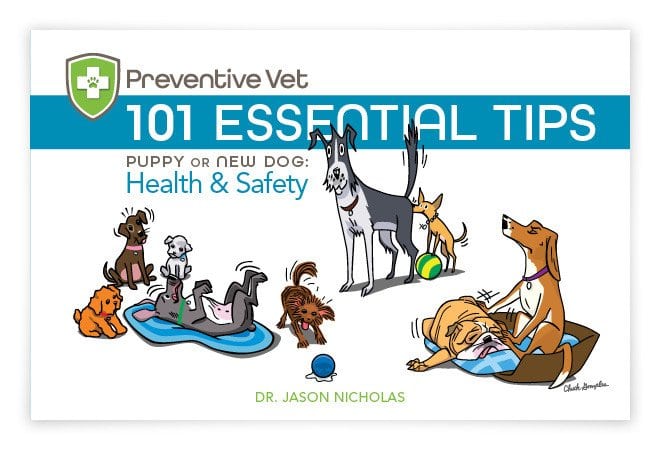 Back in the day, the average family dog led a more dangerous life. Most rode around in pickup truck beds, chewed on pig ears and rawhides, got trained with choke collars, chased lawnmowers and never slept in a crate. And many also lived very short lives, often with tragic endings.
We know so much more now than we did then. Or do we?
In The Preventive Vet's new book, "101 Essential Tips," you may be surprised to learn that:
Ice cubes can crack dog teeth.
A potato chip bag can kill a dog in under five minutes.
Blue-green algae in ponds can make your dog really sick.
Escalators can amputate tails and toes.
and a simple stick can cause an expensive vet bill.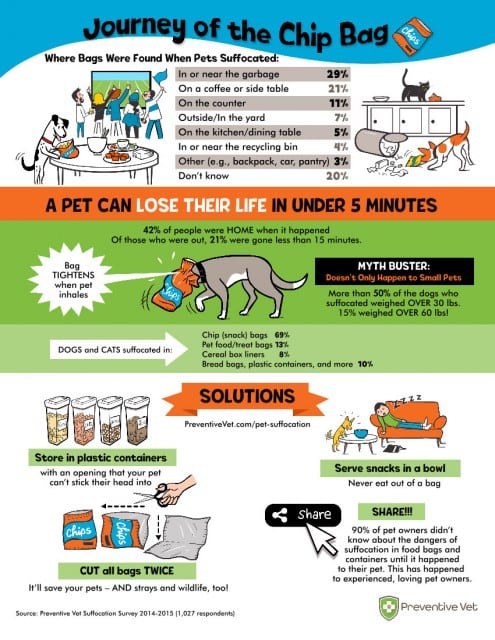 In under 100 adorably illustrated pages, we learn how to keep our dogs safe from harm. Written by Dr. Jason Nicholas, we get a firsthand look at the damage simple objects can do to pets — and our bank account. There is no better way to get a hands-on education about how to save your dog from pain and misery.
Enjoy Book Extras and Freebies Too!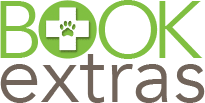 At just $9.95, you have a chance to get educated about dog health and safety tips that help dogs live better. Plus, every buyer of "101 Essential TIps" gets special book bonuses at the Preventive Vet website.
Included with the book is a special online access code that unlocks more detailed information about each tip. From articles and videos that go into more detail about dog health and safety, to free downloadable posters and ebooks, you can help your best bud stay safe while still enjoying the carefree life of a dog.
Once online you'll also have the opportunity to enter contests to win cool stuff pet parents love … including $250 to spend at your vet!

We know you'll agree: your dog is worth the ten bucks and little bit of time it takes to read this book. Get smarter and buy copies for other pet parents too. Together we'll create a safer world for our canine family members.