Eight years ago we made one of the hardest decisions a pet parent ever makes. After a courageous two year victory against osteosarcoma, Jerry told us he was ready for his next assignment.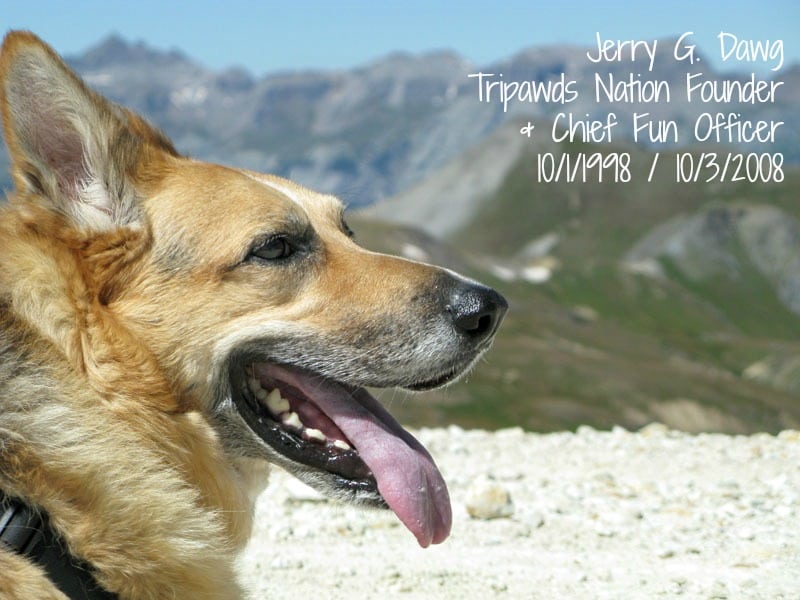 While camped under the big blue Wyoming sky in Yellowstone National Park, we knew it was time to help him move on. By day's end his eternal spirit was prancing through the heavens, happy to be free, agile and young again.
Through the heartache that consumed us in the coming weeks, we could feel his presence so strongly. But the loss of our beloved co-pilot threw us into such a tailspin. What would happen to the Tripawds community that he started? Did we have it in us to go on? Uncertain of our path without Jerry at the helm, we grieved for his loss and wondered "What now?"
In time, Jerry gave us signs and told us that his mission wasn't finished. We took each day as it came and before we knew it, here we are. Instead of mourning his passing, we're celebrating his legacy and all those his story has helped.
The Tripawds Nation is Global
Eight years after his passing, Jerry's spirit is as strong as ever. His mission has snowballed into a bigger cause than we ever imagined, like the Tripawds Foundation. Today, the Tripawds community spans the globe with members all over the world. Every single person who joins us adds another dimension to the Tripawds experience and for that we are so grateful.
Each new pack who joins us carries the Tripawds torch in their own unique way. Because when their beloved hero is done recovering, they too can show people everywhere that removing that "spare" limb is not the end of the road.
Currently there's an awesome example of flying the Tripawds flag around the world: Eurydice!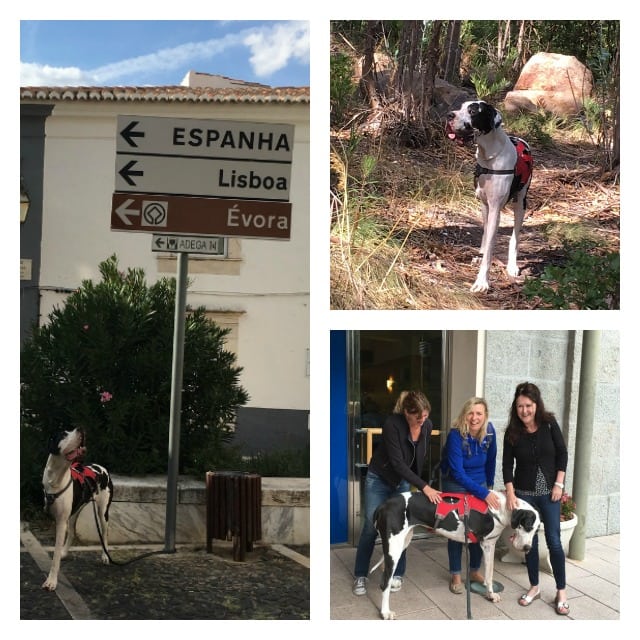 Many vets still think that giant breed dogs aren't good candidates for amputation surgery. But Eurydice is proving them all wrong as she travels throughout Europe with her pack. Hopping into countries that haven't seen too many Tripawds to begin with, Eurydice's hoppy spirit is shattering stereotypes wherever she goes. May she carry the Tripawds flag for a long, long time.
Ironically, it was a giant breed Great Dane Tripawd named Moose who originally inspired us to proceed with  Jerry's amputation. If Moose's folks had never had the courage to amputate, the Tripawds community might not even exist!
Today as we honor Jerry's legacy, we salute every Tripawd parent out there who has embarked on the same path that we did.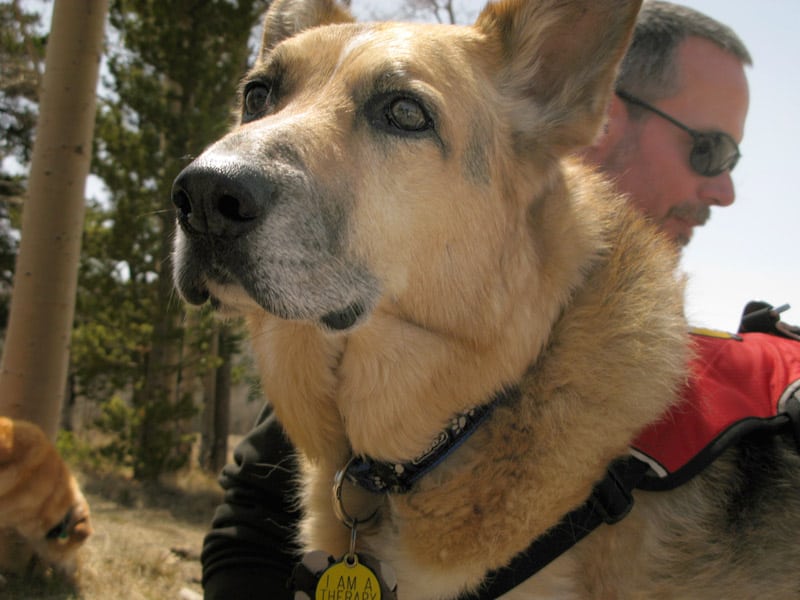 Thank you, Tripawds moms and dads, for being brave enough to look at all options when vets told you that your dog or cat needed an amputation. We are honored that you allow us to support you through the decision to amputate, and walk you through recovery and beyond. Your courageous choice keeps the Tripawds spirit strong and thriving, and because of you, all animals lives are better because of it.
On behalf of Jerry's pack, thank you from the bottom of our hearts on this very special moment in time.
New to Tripawds? Learn All About Jerry's Story:
Jerry's Story, How Tripawds Came To Be
Save
Save
Save
Save