Like you, Team Tripawds wants to stop pet cancer. Our Midwest teammates completed a record-breaking fundraising effort for the 2017 Puppy Up Walk in Wheaton, Illinois (watch next week's news blog for details), now the West Coast chapter of Team Tripawds is hard at work for another important pet cancer fundraising event. Long-time Tripawds supporter Karen Riley contributed the following guest blog post to tell you more about it:
Pet Cancer Touches Everypawdy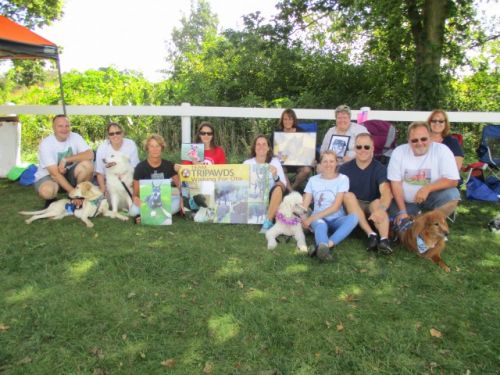 Most pet parents find Tripawds because their dog or cat has been diagnosed with cancer. Although the walk benefits canine cancer research, the Morris Animal Foundation funds research into diseases affecting dogs and cats, providing millions of dollars for animal health studies around the world.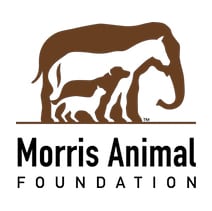 Many of the studies directly affect our Tripawd family including:
Optimizing dosing effectiveness of tramadol, a common pain medication
Understanding the biological mechanisms that trigger canine osteosarcoma metastasis
Measuring chemotherapy resistance to help tailor treatments for dogs with T-cell lymphoma
Assessing how well specific adjunct chemotherapies work for dogs recovering from bone cancer surgery
Identifying risk factors for cancer and other major health problems in dogs through the Golden Retriever Lifetime Study
Evaluating a new imaging technology to detect cancer cells in cats undergoing surgery for injection-site sarcoma, a highly aggressive and locally invasive tumor
Walk with Team Tripawds
The Tripawds Foundation will have a booth at the event to provide information and support to Tripawds and their families as well as professionals in the veterinary field. The Tripawd Tribute Leash will be on display and supplies will be available to add ribbons.

Several members of the Northern California Tripawds Crew will also be on hand to help staff the booth and participate in the day's events.
Let's Keep the Great Work Going at Morris Animal Foundation
Team Tripawds has been supporting the Morris Animal Foundation by attending K9 Cancer Walks in California since 2010, as well as MAF walks around the country.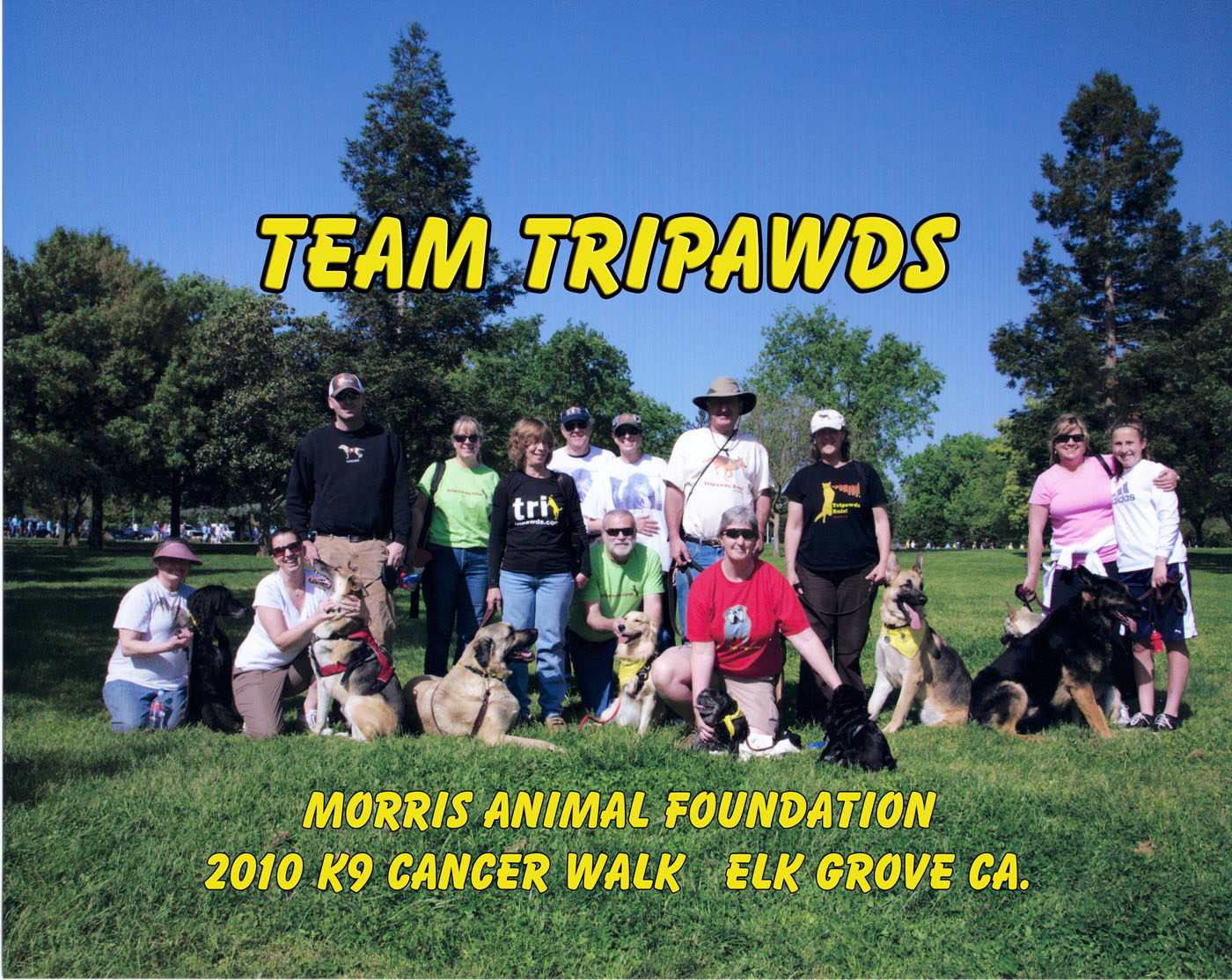 To help Tripawds Foundation support the work of MAF, go to the Team Tripawds Page and:
Join the team and walk with us in Elk Grove or virtually walk (sit and stay)
Donate to Team Tripawds and help us meet our fund raising goal
Get the word out by sharing our Team page on social media
We are so proud of the Midwest branch of Team Tripawds. They raised an incredible amount of money and staffed the Tripawds information booth at the Puppy Up walk in Wheaton IL on September 17th. A huge thank you to everyone who supported that effort!
You can still help the West Coast Team by going to our Team Tripawds Page and sharing our fundraising efforts on social media. Let's continue to spread the word that it's better to hop on three legs then limp on four!
Save
Save
Save