Here's one of the biggest questions we hear a lot around here: "Is there a Tripawds chapter where I live?" To that we say, "Why yes, after you start one in Tripawds Parties!"
Teena Hopper in Alberta took that challenge to heart and has since created our biggest Canadian Tripawds chapter, Tripawds of Alberta!

Tripawds of Alberta Parties Rock!
Teena has taken the reigns and been the organizer for the ever-growing Tripawds of Alberta get-togethers, including their latest June gathering:
" . . . went to our favorite spot and had a lovely afternoon of sunshine, snacks and conversation…fun was had by all!!"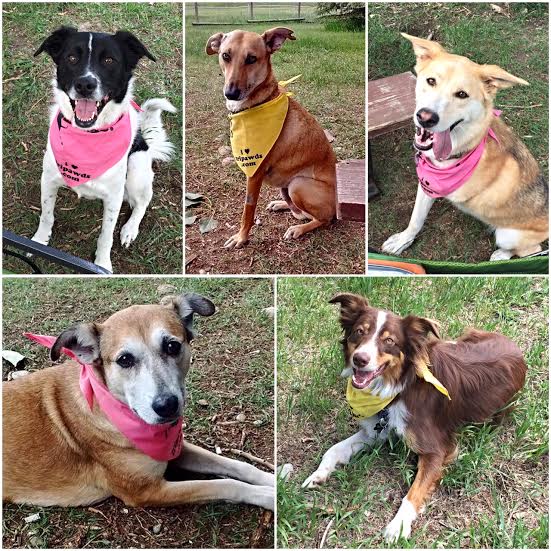 "We had another five dog turn out, but with two new additions.  Roxy and I were there of course, then there was Beau (Bryanna) and Whisper (Brandy)…the newcomers with Pelusa (Virginia, foster mom) and Amarillo (Luminea), both of which were amputee's because of injury."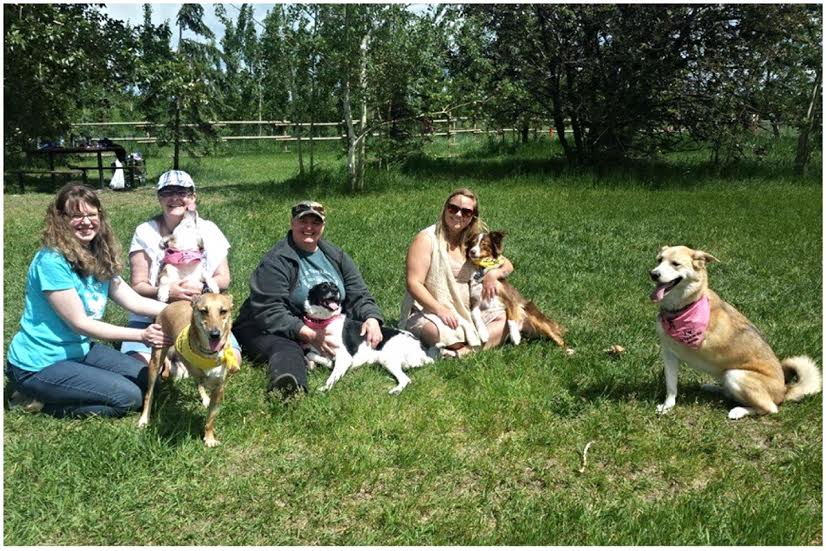 See how much fun they had by hopping over to Teena's post in the Tripawds Forums and on Facebook where you'll find lots of good photos there too. Everyone had so much fun that Alberta Chapter is having another get together in July!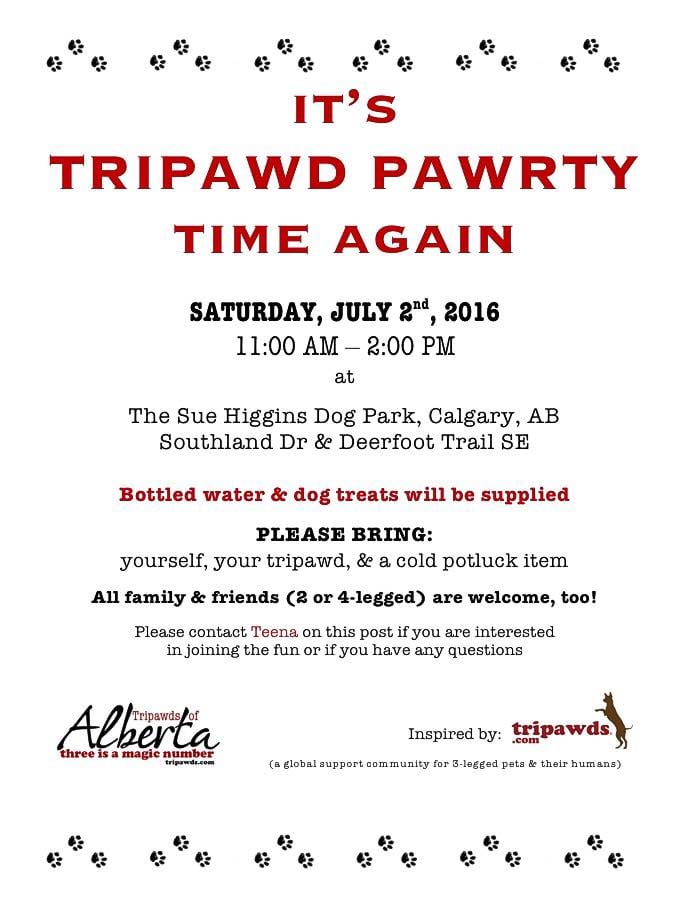 Ready to Organize a Tripawds Chapter Party? Here's How:
All it takes is one person to take charge and make it happen. We see your pawprint written all over it!
Save
Save