Does your dog or cat come running when they hear food hit their bowl? If so, that's probably not too remarkable; after all, when our pets are in their prime we take their faculties for granted, even when they're missing a leg!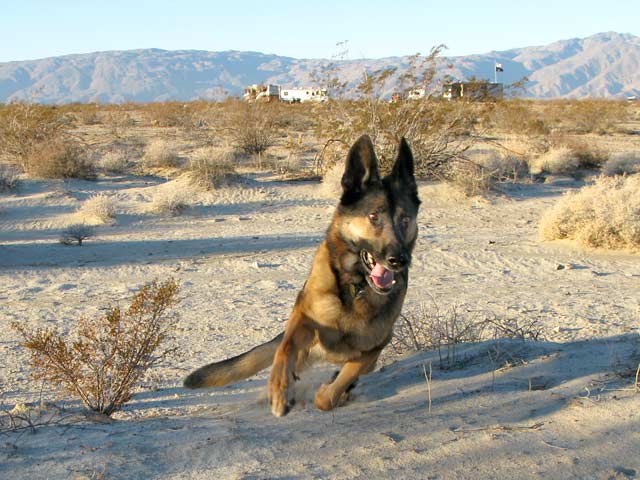 But what happens if one day you put that food bowl down and nothing happens? Chances are, that day will arrive for many of us who are lucky enough to care for a senior dog or cat.
Hearing loss is often part of a pet's aging process; are you ready?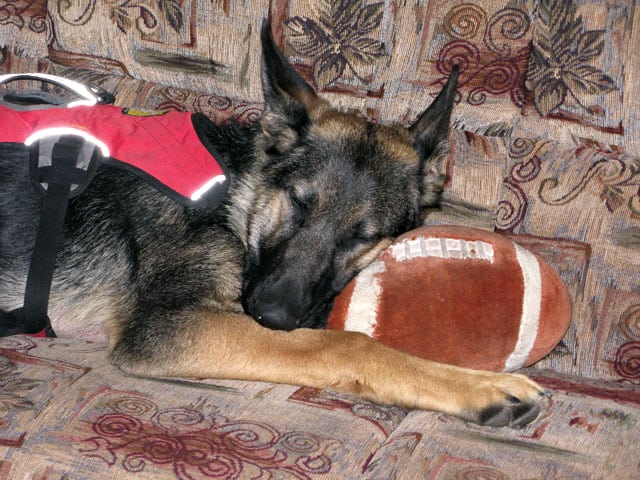 Since Tripawds founder Jerry only lived to age 10, we never had the chance to experience old age with him, our first dog. We lived in blissful ignorance about how deaf animals cope, until this year's Blog Paws conference, when we were lucky enough to chat with Bernard of the website Dog and His Boy.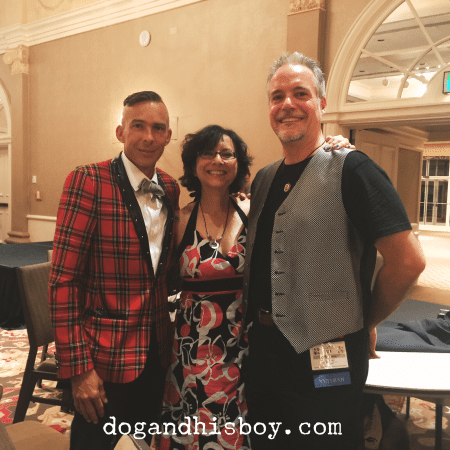 Bernard's mission is to educate pet parents about life with deaf dogs. He writes in his blog:
My mission is deaf dogs. I am writing and working for them, to raise awareness about their existence, needs and capabilities, to be an advocate and to help them live rich, full, happy lives. — Dog and His Boy
We asked Bernard about communicating with deaf dogs, which he says isn't all that difficult – most people just use modified American Sign Language (ASL) or what the deaf dog community refers to as "Deaf Dogs Sign Language or DDSL."
What is difficult about using sign language with pets, is overcoming our laziness as human beings. Those of us with the gift of hearing habitually rely on the spoken word to convey everything, even to our pets, who miraculously often manage to usually figure out what we're saying to them.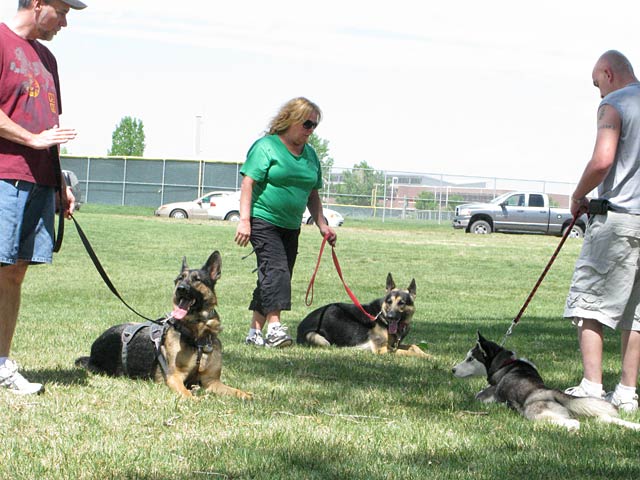 Despite the many awesome dog trainers who encourage using hand signals with our dogs so we can communicate from a distance, we usually revert back to verbal commands and cues as soon as our dog is within a few feet of us.
Meeting Bernard was a real eye opener for us, and we hope that his message resonates with you too. We all need to stop speaking, and start signing to help make our senior pets lives as great as possible.
How to Start Deaf Dog and Cat Training, Now
Make a commitment to learn some basic deaf dogs sign language hand signals. For cats, you can start by learning clicker training tips with a laser light instead of a clicker. Here are some places to get started:
Deaf Dog Training Resources
Dog and His Boy: Deaf Dogs and Beyond
Deaf Dogs Rock Training Tips Blog
Quick and Dirty Tips: Living with a Deaf Dog
WebMD: Training and Caring for a Deaf Dog
Deaf Cat Training Tips
VCA Animal Hospitals: Living with a Deaf Cat
Cat Channel: How Do We Train Our Deaf Cat?
Purina Pet Care: Deaf Cats
Have you ever lived with a deaf dog or cat? We would love to hear your experience! Share in the comments below. Thanks!