How about kicking off Tripawd Tuesday with a hearty 3-paw salute to Rizzo, a 15-year old Jack Russell Terrier who's beaten the mast cell cancer odds for almost six years!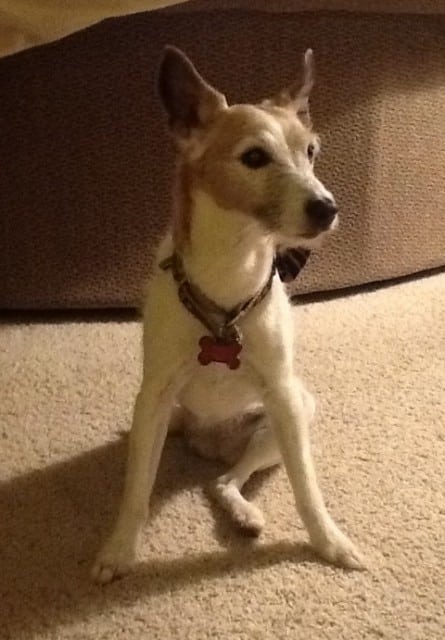 Here's what her Mom said recently:
Meet Rizzo 5.5
"Pretty dang remarkable for a little dog that had a Mast Cell tumor on her hind leg and cells in her abnomen.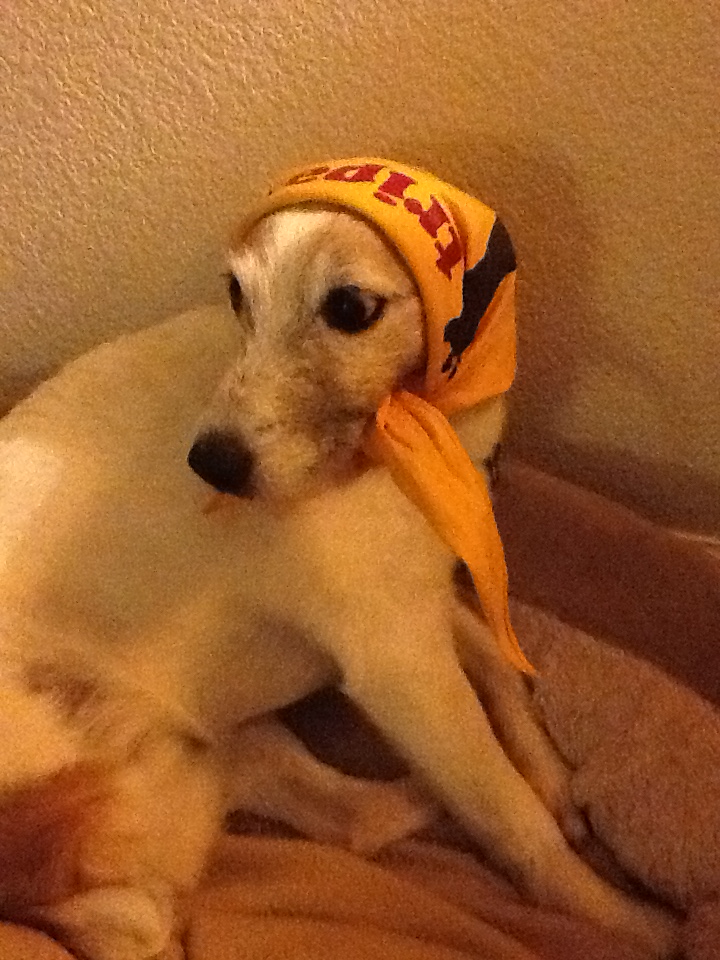 . . . she has taught our entire family to just move on and live instead of dwell and grind on what she doesn't have. She is a inspiration to an entire community that has seen her keep prancing during her Walkies for five and a half years. I can see it in family's as they drive by us during our walks…..pointing and waving, smiling and almost cheering this little dog RIZZO.
So that's the news and updates on the Riz….she is living large and PROOF that the STINKING C DOES NOT ALWAYS WIN! She has survived!"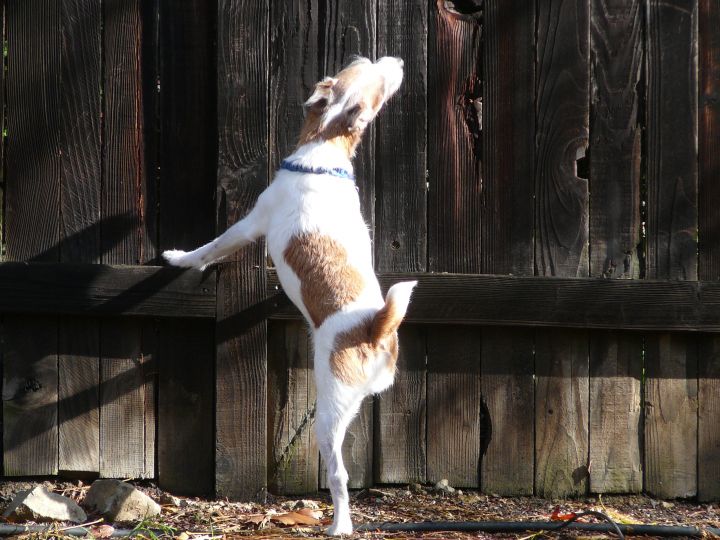 Stop by Rizzo's blog and say hello. Maybe her Mom will share a new update on this remarkable pup!
Share Your Story on Tripawd Tuesday
Each Tuesday, Tripawds from around the world can enter for a chance to be "Tripawd of the Week." Just share your Tripawd's story and you're entered to win! On every Tuesday of the week, tell us about your three-legged hero here in the Tripawds Discussion Forums or on the Tripawds Facebook page. Just follow these easy steps:
In a few short sentences, describe your three-legged hero's story.
Include a photo or video.
Include a link to your Tripawds Facebook page, Forum topic and/or Tripawds blog (if applicable)
All entries must be received by Saturday at 11:59 pm. One Tripawd story will be selected at random to be featured the following Tuesday.