Did you know that Tripawd Bentley and his people are helping future dogs affected by osteosarcoma bone cancer? Today on Tripawd Tuesday, we honor Bentley's pack amazing dedication to participating in a groundbreaking clinical trial that will eventually help both dogs and people alike.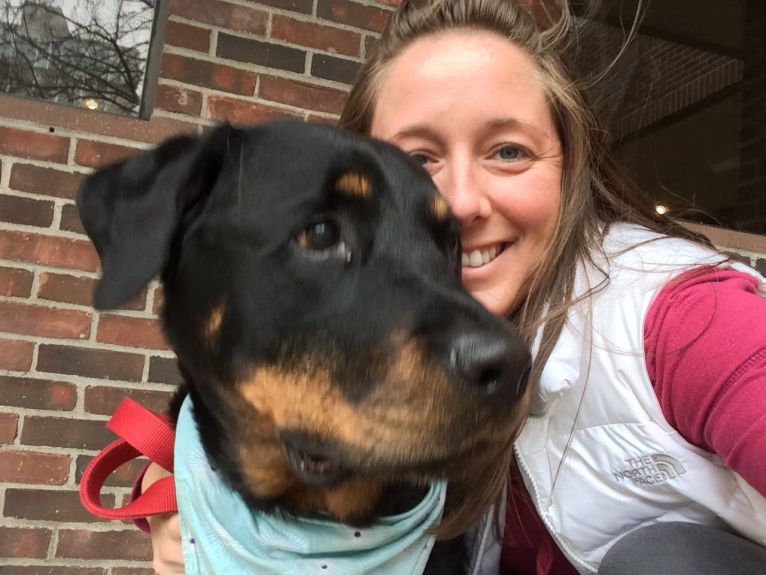 Just like Shilo the Science Dog, they just completed participation in one of Dr. Nicola Mason's bone cancer vaccine studies at the University of Pennsylvania (the same one that Tripawds member Spirit Sasha, profiled here, participated in). His Mom says:
. . . cancer sucks and lung mets suck..but Dr Mason is absolutely amazing and was so good with Bentley and very helpful and caring with us – we are in great hands. And we're staying hopeful that maybe Bentley will be the trailblazer and be the first dog to go into remission with lung mets in this study! Maybe he'll go down in history and save lots of other babies! Still taking it one day at a time and enjoy every minute with my handsome man!
Bentley's pack has had their share of ups and downs during the last few months, all while driving a long way to have him be in the study. From learning that he had lung metastasis while being evaluated for the trial, to barely surviving a rare but almost fatal side effect of the vaccine just days after his people's May 17 wedding! After it was over, his Mom writes:
We're hopeful that this heart issue is going to settle down and that he is not going to have any long term effects, first and foremost. But, we're also hoping that maybe the vaccine did have some effect on his lung tumors – and who knows, maybe a miracle?
Throughout it all, they've endured so much together, and always with a smile.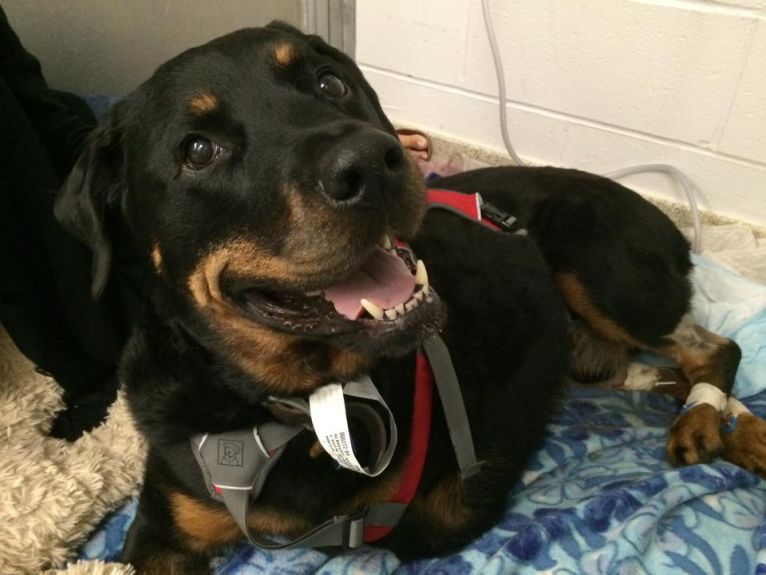 We just want to give them a big three-paws up and honor Bentley's Journey today on Tripawd Tuesday (and congratulate his people on their marriage)!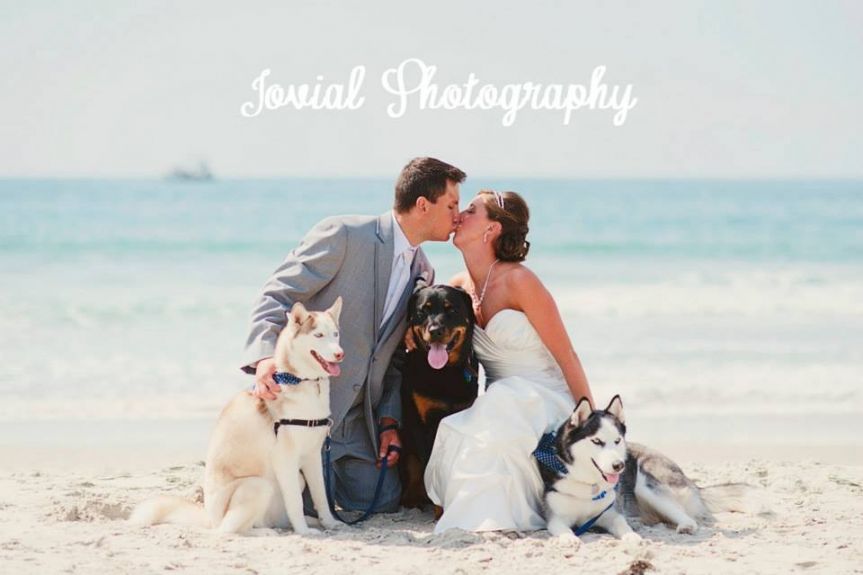 How to Get Featured on Tripawd Tuesday
Each Tuesday, Tripawds from around the world can enter for a chance to be "Tripawd of the Week." Just share your Tripawd's story and you're entered to win! On every Tuesday of the week, tell us about your three-legged hero here in the Tripawds Discussion Forums or on the Tripawds Facebook page. Just follow these easy steps:
In a few short sentences, describe your three-legged hero's story.
Include a photo or video.
Include a link to your Trpawds Facebook page, Forum topic and/or Tripawds blog (if applicable)
All entries must be received by Saturday at 11:59 pm. One Tripawd story will be selected at random to be featured the following Tuesday.