Are vet visits stressful for your dog or cat? If so, there are simple things you can do to take the anxiety out of seeing the vet.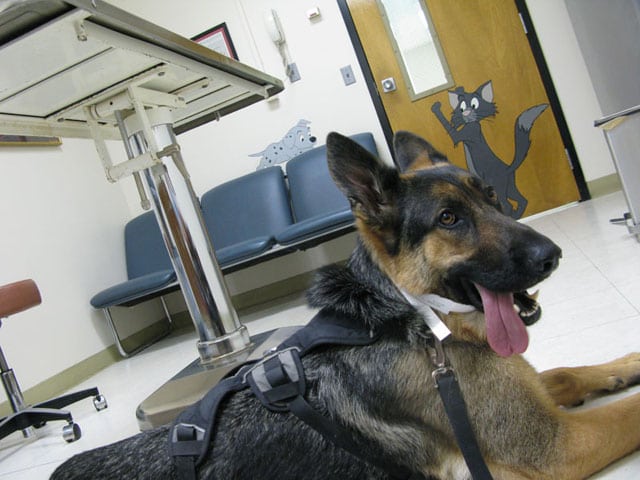 Our favorite animal communicator Stacy Krafczyk from AllSpiritHealing.com enjoys teaching pet parents how to be more intuitive and open communication channels with their pets. In her recent newsletter, she shared these great tips about how to prepare pets for the vet and take the stress out of a clinic visit:
Visualize, Feel, Speak
"Once you have made the appointment it's best to start talking to your animal kiddos about why they're going to the vet and why.
Do the count down, in 3 days, 2 days, 1 day, tomorrow you'll be going . .  so that they're prepared. Do your best to explain to them what may all be happening while they're there.
When taking your animal kiddos to the vet visualize as you speak out loud the car ride, going into the vets office, what procedure is taking place, about how long it will be, if blood will be drawn, any shots, what it may feel like, if they're being dropped off and picked up later and then leaving together back into the car; and going home etc.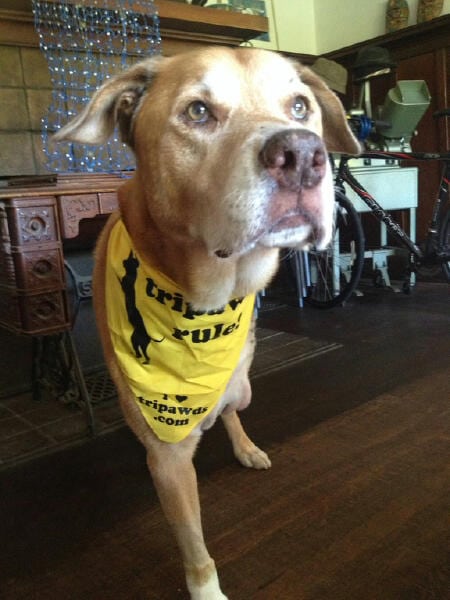 Also, it's important for YOU to FEEL comfortable and CALM as you're speaking out loud and visualizing so they understand it's not a big deal and that will calm them!
I had to take both of my kiddos for dentals 1 week apart and they did great AT the vet and once they returned home. Plus, the other sibling did well greeting them once they returned, well, for the most part! lol
Give it a whirl and see how differently they respond… You're already a natural!"
More Animal Communication Tips
Learn how becoming more intuitive with your animals can help create better bonds in the pack. Check out all of Stacy's podcasts on Tripawd Talk Radio!