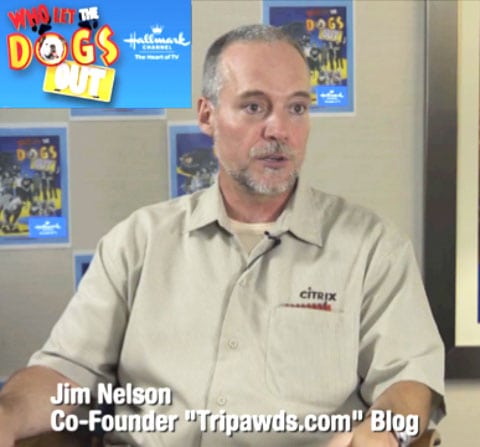 Tripawds is happy to announce that the February 8th episode of Who Let The Dogs Out will feature interviews from Blog Paws 2012, including an in depth discussion with our very own Admin guy!
Who Let The Dogs Out
Friday, Feb. 8, 2013
1:00pm EST / 10:00am PST
The Hallmark Channel
Check your local listings and tune in to the Hallmark Channel Friday, February 8, 2013!
UPDATE: Who Let the Dogs Out episodes are no longer available. Watch Tripawds interview segment here.
Learn all about Tripawds and other popular pet blogs from bloggers interviewed by Natural Balance at the conference. Watch the preview below then check for showtimes here.
The Who Let The Dogs Out schedule reports:
Tillman and the gang head to "Blog Paws," a conference that brings together hundreds of pet parents eager to hone their online publishing skills, collaborate on projects and share their amazing stories.
We provided lots of extra footage and photos for this episode and look forward to seeing how it turned out. Set your DVR and tell your friends! Hear what Admin has to say about our work here at Tripawds and watch for clips featuring Jerry and Wyatt.
Join Tripawds for TweetChat from 10-11 a.m. PST on 02/08 using:
#TillmanTV
Tripawd War Hero Honored on Who Let The Dogs Out
This season's premiere episode of Who Let The Dogs Out featured Lucca, the three legged war veteran who lost her front left limb in the line of duty after serving on more than 400 patrols during two tours of duty in Iraq and one in Afghanistan.
Three paws up to Tillman and his pack, the Hallmark Channel and natural Balance for helping to spread the word that it's better to hop on three legs than to limp on four!