Well who wouldda guessed that in the last few days, I would meet cool pet people who are fans of Tripawds, and lots who've had or have three-legged cats, and even rabbits!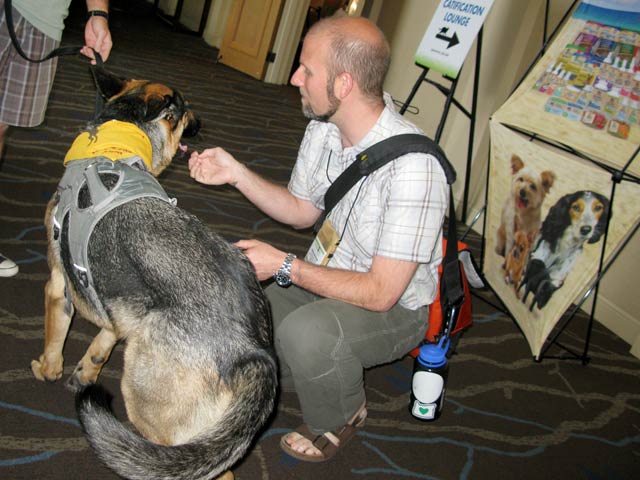 The Blog Paws Pet Blogging and Social Media Conference has been more fun I couldda guessed.
Mom and Dad met tons of great peeps who can help Tripawds be even better, and the best part is, our friends at Morris Animal Foundation got a fat donation today because of Tripawds!
Thank You Blog Paws
OK, so Tripawds didn't win the Nose to Nose "Best Cause Blog" award, but that's cool, we were just honored to be nominated (a kewl group, Deaf Dogs Rock got it instead). But you know what else happened at the banquet?
Blog Paws donated $2,000 to the Morris Animal Foundation
on behalf of the Tripawds community!
We had no idea this was going to happen, and were blown away when the announcement was made. As a long time supporter of Morris and all the work they do to help the animal kingdom, we are thrilled that Blog Paws shares our enthusiasm too!
Stay tuned for fun photos, more updates about all of the kewl people we met at Blog Paws, and how they too are making a difference in the lives of animals from every corner of the globe.