Tripawds friends, when it comes to the ultimate football game here in America, there's only one that counts in the Tripawds Nation: The Puppy Bowl!
Need a good distraction? The Superbowl ain't got nuthin' on this clash of the canines!
Get ready to pawty with the Tripawds Nation this Sunday, February 3rd at 3pm Eastern/Pacific. Download the free Puppy Bowl App, presented by Subaru then hop over to Animal Planet, where sixty three of the most rambunctious, sporty and adorable rescue quadpawd puppies in the nation compete for the ultimate tile of Puppy Bowl Champion.
Play Along with the Puppy Bowl App
The best part is now everyone from dogs to hamsters can join in on the fun with the free Puppy Bowl App, presented by Subaru. This neat app makes the game leaps right out of your TV and into your smart phone and mobile devices, with exclusive fun that reacts to the barks, howls and grunts during the game (just like me!).
Download free Puppy Bowl App and bring the game to your doghouse. If you miss the game, never fear; it works with the re-runs (check your local listings for times).
It's gonna be a tough call between watching the big show, drooling over the rescue kitty halftime show and watching the pawesome dog-centric commercials, like Subaru's Dog Tested. Dog Approved.™ campaign ads like this one.
[youtube]http://youtu.be/YLnmVe3eaLI[/youtube]
Subaru: Dog Tested. Dog Approved.™ . . .  Tripawds Approved Too
Who can resist a car company that caters to furkids like us? Check out Subaru's Dog Tested. Dog Approved.™ Facebook page, it's a riot!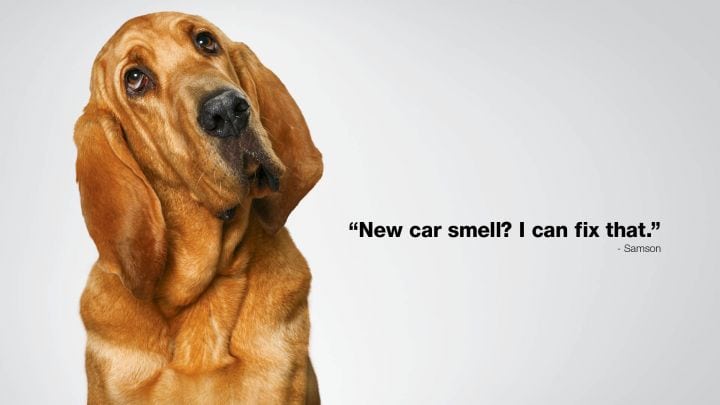 The latest Subaru campaign proves it: these people are dog crazy! They're the coolest.
Download the free Puppy Bowl App today but remember it won't work till game day. Then, follow the action on Twitter with MeeptheBird – use the hashtags #SubaruBP and #PuppyBowl to get in on the fun with us and dawgs across the nation.
See you at the Puppy Bowl on Sunday!
* Today's Tripawds News post is being sponsored by Subaru, who is supporting the Tripawds community with compensation in return for helping to spread the word about the pawesome Dog Tested. Dog Approved.™ campaign – which we wholeheartedly support!