Life takes some crazy turns when you least expect it to. Less than two weeks after speaking about coping with dog cancer at Greyhounds Rock, and almost six years to the exact date I was diagnosed with osteosarcoma, my pack is doing their best to follow their own advice while steering their doghouse on wheels and Tripawds Spokesdog Wyatt Ray' from Atlanta, Georgia, to Texas A&M Veterinary Teaching Hosital for a diagnosis.
What Is That?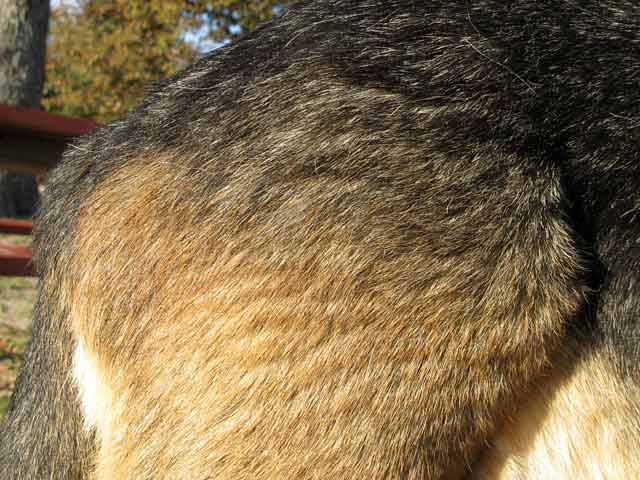 Last Thursday night, November 16 a large, golf ball-sized lump suddenly appeared on Wyatt's rump, near his tail. My pawrents knew it was a recent development, because just a few days earlier, Wyatt had a bath, and they certainly would have seen it then. While they wracked their brains about all of the potential things it could be; fatty tumor, impacted anal sac, ingrown hair follicle, they noticed that the bump wasn't bothering Wyatt at all.
But by the next morning, there was no denying it; the lump was bigger, so a vet visit was in order. On Friday morning, November 17, my people located an excellent AAHA-accredited veterinary clinic near their RV park in Atlanta, and were lucky enough to be seen by Cumming Veterinary Clinic at 8:30 am.
TIP: When you're on the road with your pet and need a vet, always use an AAHA-accredited veterinary clinic; these practices continuously meet rigorous standards for hospital protocols, surgical tactics and more.
Abnormal Cells Detected
The word "cancer" wasn't even on their mind, but after some poking and prodding by the excellent Dr. Heather Harkins-Barroso, a fine needle aspirate brought some scary news: possible perianal or anal sac tumor.
As just 3.5 years old, it seems impossible that Wyatt might be in for the fight of his life, but as you probably already know, cancer doesn't always play by the rules, and even dogs as young as 18 months have been diagnosed with cruel canine cancers that typically only hit older dogs, like osteosarcoma.
We learned from Doctors Demian Dressler and Susan Ettinger, authors of the Dog Cancer Survival Guide, that a best case scenario is that the anal sac tumor is non-cancerous and minimally invasive, making it easy to surgically remove. Worst case, it's the appearance of perianal carcinoma, a challenging dog cancer that's usually seen in older pups. They tell more about perianal and anal sac tumors in this video:
[youtube]http://youtu.be/G-AgMAst5eA [/youtube]
The good news is, thanks to my people's full-time RVer lifestyle, they were able to quickly get from Atlanta to their official winter home in Texas, a RV park that's close to Texas A&M soft tissue specialists.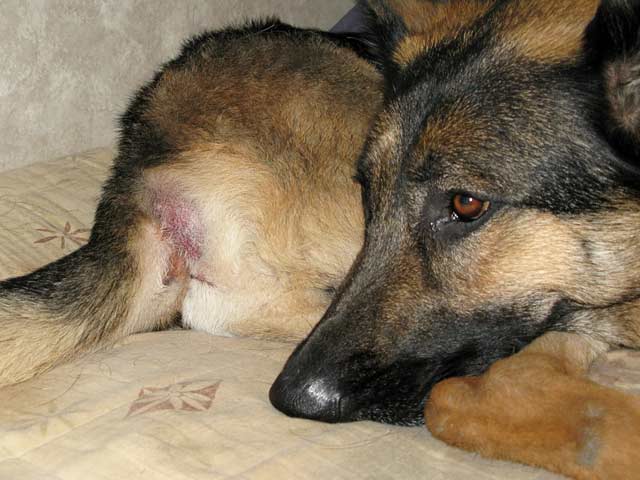 Their appointment isn't until Monday the 26th, which seems like an eternity. While they wait, they can't help but think about how eerie it is that almost six years to the day that I was diagnosed with osteosarcoma, Wyatt Ray will be biopsied for cancer.
In the meantime, my people are doing their best to live up to the Tripawds motto while facing an uncertain future and all the worries that a cancer diagnosis can bring.
Be. More. Dog.
To do this, all it takes is one look into Wyatt Ray Dawg's crazy eyes.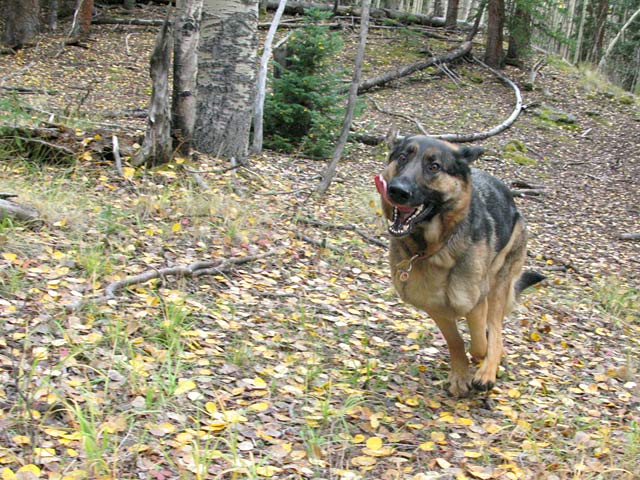 That's when my people put the brakes on their pity party, and remember that Wyatt is still Wyatt; he's living life as best as he knows how — barking at strangers, calling out to dogs and demanding accountability of anything that moves near his dog house on wheels.
They remember that Wyatt didn't understand "perianal anal sac tumor," he doesn't know what we know, he doesn't care that a golf ball-sized lump on his body is getting worse by the day. He's living life to the fullest, and doing what all humans need to learn how to do: Be. More. Dog.