Pet PALs are funny lessons in humility, patience and communication. The best part about having a PAL like Tripawds Spokespup Wyatt Ray Dawg is that he is constantly teaching us with laughter, even when we think he's just being a big goof.
Like when he plays sheriff at the pool. See, if we pay attention, we would realize that Wyatt isn't merely barking like a maniac to get attention. What he's really telling us is:
Hey Kids, Look Out! Bark!
That water is dangerous! Bark! Bark!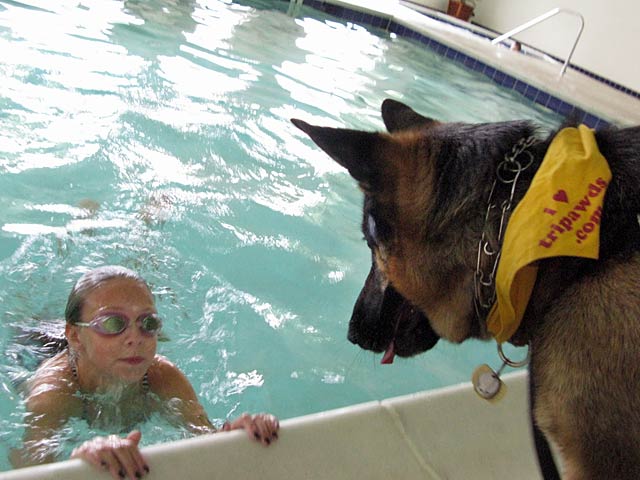 No! Wait! Don't go in there! Bark!
Oh no! Where did you go? Bark! Bark!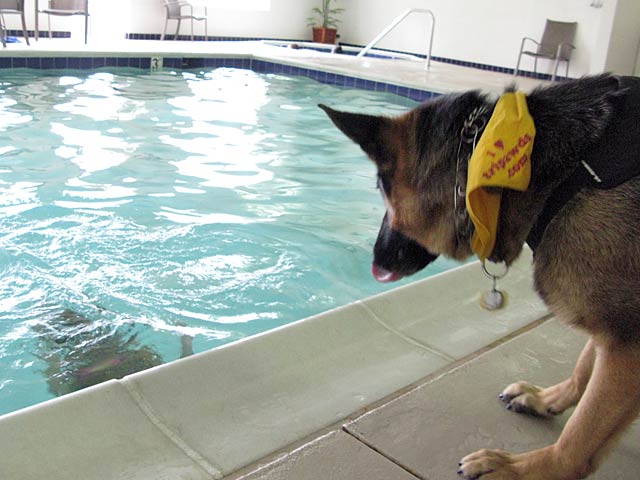 Geez kid, there you are! Don't scare me like that again! Bark!
Keep those paws where I can see them, got it? Bark! Bark!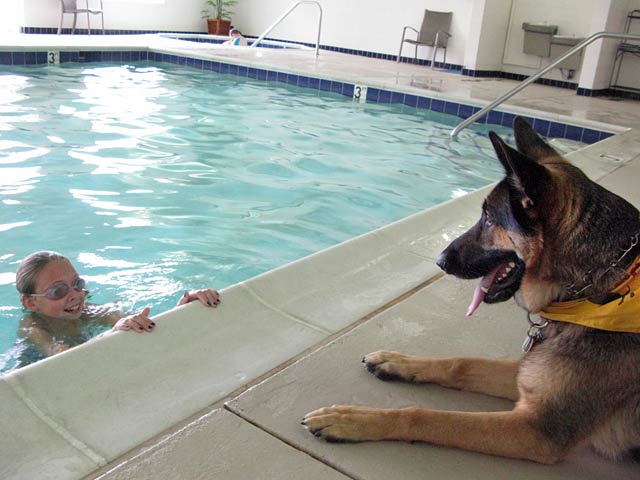 Enter Kids Poetry Contest, Win $1,000 Scholarship
Pet PALS make life more fun, especially if you have two or more in your tribe. The The Pets Add Life (PAL) Campaign is all about making the most of adopting multiple pets from shelters, and to build excitement around their mission, they're holding their fifth annual Pets Add Life National Kids Poetry Contest.
Submit Your PALS Poem Today
If you're a teacher, grades 3rd-8th or parent, enter your kids in the 5th Annual Pets Add Life National Kids Poetry Contest for a chance to win:
A $1,000 scholarship for each winning student's

classroom

A $250 gift certificate for pet products
And, a "by·line" in a nationally circulated magazine!
6 Students Nationwide Will Win!
It couldn't be easier to enter. Kids simply write a poem about their pet and the joys they bring, and post it online.
Deadline: January 31, 2013
See all the poetry entries like this one, here at the PALs website.
Ellie
You squeak,you squeal,and run in your wheel
When I put you in your ball you slam into walls
You are cute and cuddly as can be
Together forever,you and me
Danielle – Grade: 6 – Sixth Grade – Huntington Station, NY
Enter the Pets Add Life National Kids Poetry Contest today!
 —
Disclaimer: The Tripawds community was compensated by the Pets Add Life campaign and the American Pet Products Association to help spread this important message about the benefits of animal companionship.