First off, thank you everyone for your love, your support, your prayers and your concern. Your kindness during Wyatt's hospitalization means more than you will ever know, and has helped keep us sane during this very scary week of events. From the bottom of our hearts, thank you so much.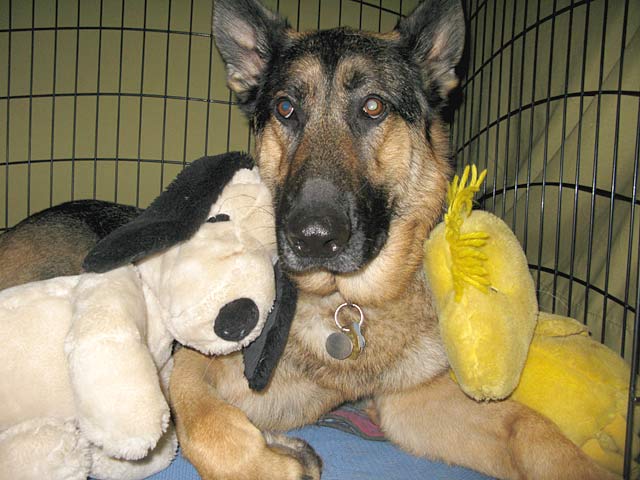 And now, for the update . . .
Leave it to Tripawds Spokesdog Wyatt Ray Dawg to baffle some of the greatest minds in veterinary medicine. Today, after eight days of hospitalization and waiting for an answer from Texas A&M Veterinary School, we received word that:
Cancer isn't the cause of his lump bump (YAY!)
No major body organs or structures are endangered (HIP! HIP! HOORAY!)
There is no clear answer to the underlying cause of his alien lump bump (WHAT?)
What IS That Thing?
One of the most frustrating scenarios of coping with a dog's illness, is not knowing the cause.
Throughout the last week, Wyatt has been recuperating at the A&M vet hospital from an exploratory surgery that pulled tissue samples from the infected area of his body, which spanned from his anus to just up above his hip bone. The Thanksgiving holiday delayed further tests beyond the biopsy procedure, but today Wyatt underwent final diagnostics to confirm the cause of his sudden abscess/lump/tumor/mass.
At first, the Aggie vets wanted to perform a MRI but after more discussion they decided that a CT scan would give just as much information about whatever was going on. We are thankful that they chose a procedure that cost much less than a MRI.
Being OK with "We Don't Know"
Just a few hours ago we learned that Wyatt has a "bacterially infected tract" deep within his body, but the docs simply don't know the underlying cause of this infection. So far, not a single odd object or foreign matter was spotted within his body, although tomorrow they'll take one more look at 3D renderings of the scans just to be sure. We are still waiting to hear if the pythiosis test for this rare fungal disease came back negative, but doctors are pretty much ruling that disease out at this point.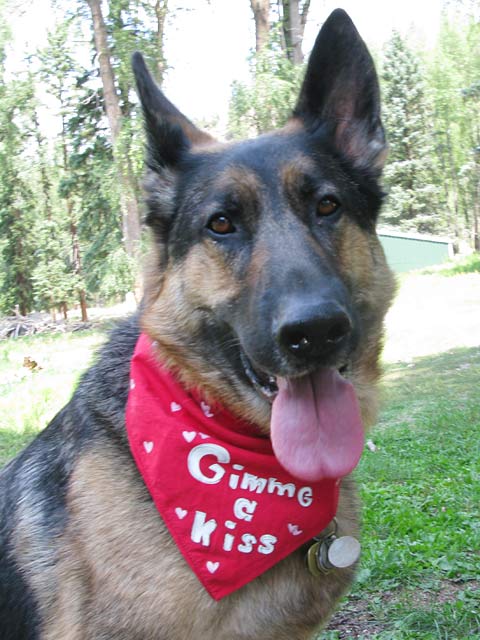 The good news: the best outcome we can hope for is that the infection / rump lump can be cured with one month of strong antibiotics. 30 days will tell us if this is the case. Should it not work, we would be talking about a risky surgery to rid the area of the diseased tissue that surround vital nerves and spinal areas.
The not-so-good news: we may never know what caused this infection.
This past week has been a tough test of patience. In our new world of advanced veterinary medicine, all of us have come to expect that doctors will know exactly what is going on with our dog's health.
Whether it's good news or bad, we all want a clear-cut diagnosis in as little time as possible, so we can know exactly what to expect.
But what we've had to learn with this ordeal, is that sometimes the answers just aren't there. When they're not, we have to accept this reality, and move on as best we can to live each day as it comes, and make the most of life.
To Be. More. Dog.
Wyatt will most likely be coming home tomorrow, for that which we are very, very grateful. It's been way too quiet around here!
[youtube]http://www.youtube.com/watch?v=kfcP8helNZs&feature=share&list=UUvZ24Tv83DmWu8Ct-7jpRiQ[/youtube]