Big things are happening this weekend at Tripawds, and we hope you can make it!
This Saturday, 12/18: Chat Live with Dr. Jessica Waldman, VMD, CVA, CCRT
Saturday night at 8pm Eastern, 5pm Pacific, Dr. Jessica Waldman, co-founder of California Animal Rehabilitation Center in Los Angeles, will join us for a one hour, free chat to answer any questions you have about your Tripawd's life on three legs, canine health, and more. New Tripawds users need to join as a member before entering the chat.
Dr. Waldman is a Certified Canine Rehabilitation Therapist, Certified Veterinary Acupuncturist, and one of the founding members of the American Association of Rehabilitation. She has a special interest in neurological rehabilitation and in nutrition for all life stages. She counsels in nutrition utilizing a combination of Western Medicine and Traditional Chinese Veterinary Medicine for the best possible outcome.
Got questions but can't make the chat? Post them here and we'll try to get them answered for you. Transcript highlights will be posted after the chat.
This Sunday, 12/19: Pawty with Tripawds in Los Angeles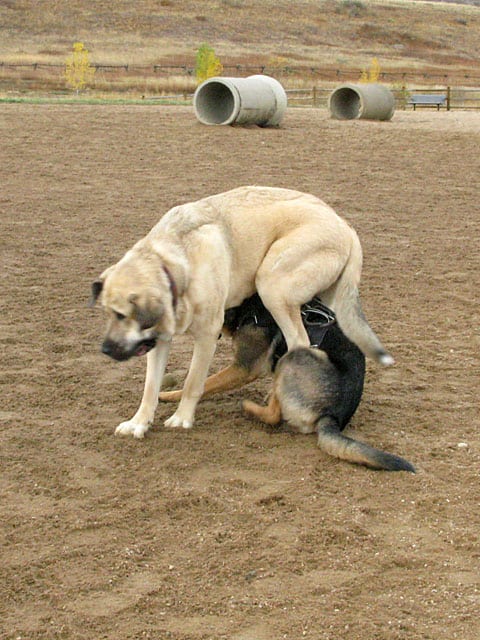 The red carpet might be a little soggy this weekend from the rain that's predicted, but that won't stop Tripawds families from pawtying down at Sepulveda Basin Off Leash Dog Park in Encino. Join us at 11:00 AM for a romp in the rain, treats, smiles and good times with members from as far away as Nevada. Just bring your umbrella!
The Tripawds L.A. Pawty (CANCELED*)

When: Sunday, December 19, 2010
Time: 11:00 AM
Place: Sepulveda Basin Off Leash Dog Park
17500 Victory Blvd, Encino CA 91408
Park Maintenance Office: (818) 756-7667
5 acres off-leash and 0.5 acre small dog area. Dogs must be on leash near picnic area. Parking for 100 cars. On-leash picnic area. Public phones available.
Facility Features: Picnic tables, 0.5 acre small dog area, 6.5 acres of off leash dog park, on-leash picnic area, parking for 100, public phones.
If anyone has questions, or is interested in rescheduling, contact us via email, stop by the Tripawds Discussion Forum.
UPDATE: The L.A. Tripawds Gathering scheduled for Sunday, 12/19/10 has been canceled due to rain. 🙁 See ya next time!