The pup-a-razzi is already camped out on the lawn of the Sepulveda Basin Off-Leash Dog Park in Encino, CA., anxiously awaiting the arrival of three-legged celebrity dogs from as far away as Nevada.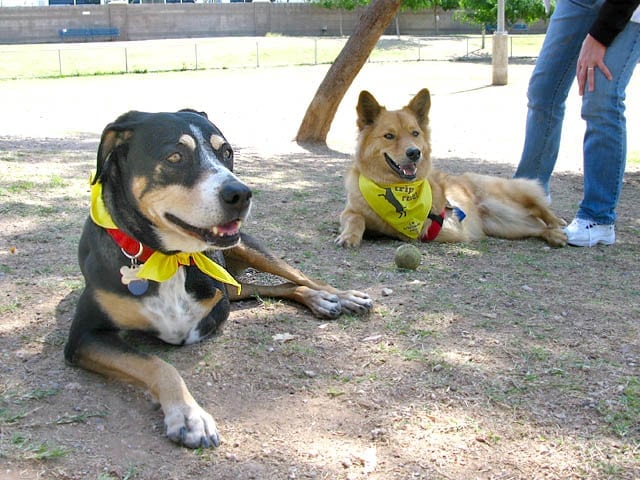 That's because on Sunday, December 19 at 11:00 AM, Tripawds from all over Southern California and beyond will make their grand entrance and gather to pawty in the name of good times and good friends.
If you're nearby, we hope you and your three legged Tripawd hero will join us for the first ever Tripawds Party in Los Angeles.
The Tripawds Southern California Pawty Scoop
When: Sunday, December 19, 2010
Time: 11:00 AM
Place: Sepulveda Basin Off Leash Dog Park
17500 Victory Blvd, Encino CA 91408
Park Maintenance Office: (818) 756-7667
5 acres off-leash and 0.5 acre small dog area. Dogs must be on leash near picnic area. Parking for 100 cars. On-leash picnic area. Public phones available.
Facility Features: Picnic tables, 0.5 acre small dog area, 6.5 acres of off leash dog park, on-leash picnic area, parking for 100, public phones.
Tell a friend, come one come all! Let's make this the biggest Tripawds pawty ever!
Any questions, contact us via email, stop by the Tripawds Discussion Forum, or call 707-845-3129.