When my people created Tripawds after my diagnosis, we never dreamed that it would turn into the incredible pillar of support and comraderie that it has become.
Over the last few years, Tripawds has grown exponentially, and as more of you join us, it's important for us to know what you think of Jerry's place, so that we can make Tripawds a better experience for everyone.
Thanks to all of you who took the time to respond to our recent survey. And for those of you who haven't done so, you can feel free to send us your feedback anytime by clicking here.
We received 33 completed surveys and here are a few insights we gained.
Where You Live:
Tripawds cover the planet!
California has the most Tripawds (7)
Followed by Washington (4)
Then Colorado (3)
Two responses came from Canada
Two from England
One from Israel.
What You Love:
Almost unanimously, you agree that your favorite feature is the Tripawd Discussion Forums.
"The forums have kept my sanity the past 6 weeks! I could not have gotten through this without it!"
Jerry's Blog is your second favorite place to visit, followed by the Tripawds Photo Gallery.
Almost half of those who replied have made purchases from Jerry's Amazon Picks and Café Press store. WOW! We thank you from the bottom of our hearts. We appreciate your patronage, and want you to know that we are currently working to expand our selections for the most beneficial, healthy and affordable three legged dog products on the planet.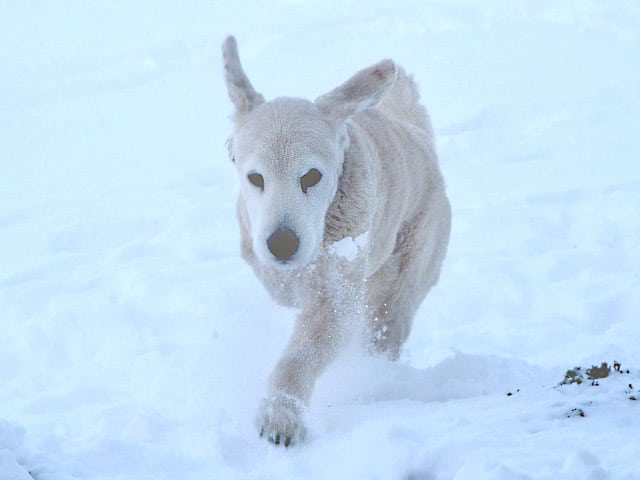 What You Want:
Website speed. More of it. Many of you commented that after our WordPress upgrade in January, you started having navigation difficulties and speed issues in the Forum and Chat Room.
That overhaul brought more features and functionality to you, but at the expense of speed, which we didn't know would happen. We understand this is frustrating. We've investigated this issue, and are implementing a solution that should make the site run much better for everyone and enable us to launch some awesome new features too. Stay tuned, we'll talk about this exciting news soon.
Meanwhile, we want you to know how much we appreciate your participation and willingness to offer a shoulder to lean on for fellow Tripawd pawrents. Thank you so much for taking time from your busy lives to be part of this community! After all, that's the number one thing people like most about tripawds.com according to our survey:
"… the support, friendships and sense of being part of something very special and unique."
By sharing our knowledge, all of us are making the world a better place for three legged dogs, one pawstep at a time.