With the growing number of dogs out there who require amputation and/or canine cancer care, it's no wonder we run into one and another once in a while. But we're always especially proud when this website is responsible for tripawds and their people meeting others all around the world.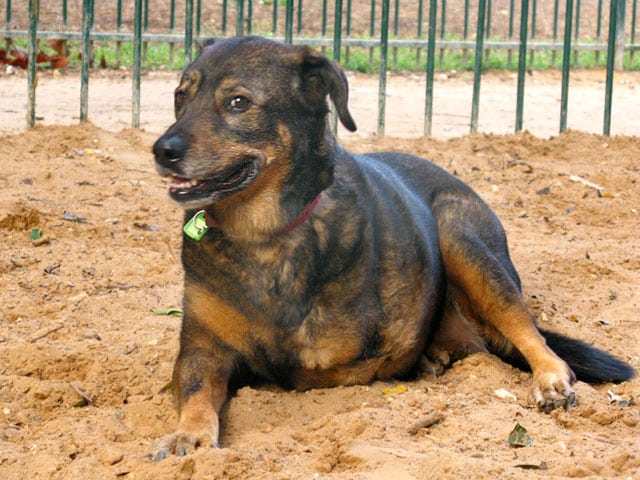 Aside from Star, I thought my darling girlfriend Lalla was the only tripawd in Israel. But now I doubt it. Though she's gone now, her good person Sasha and Troy ran into three legged Pola and her people in Tel Aviv.
Next thing you know, we processed a Ruff Wear harness order for Pola's people and received this great photo. Lookin' good there Pola!
When faced with amputation for your dog you may feel alone in a really big world. Through this blog, the discussion forums, and our live chat, tripawds.com hopes to provide a small place where no one ever feels lonely. No matter where you live.