Hey check out my gal pal Lalla's new comic strip, "Tri-Stix." It's the first comic strip all about the adventures of three legged dogs! Here is the first Tri-Stix comic, a tribute to Samuel Jacob and his funny story about what "Half-Fast" means.*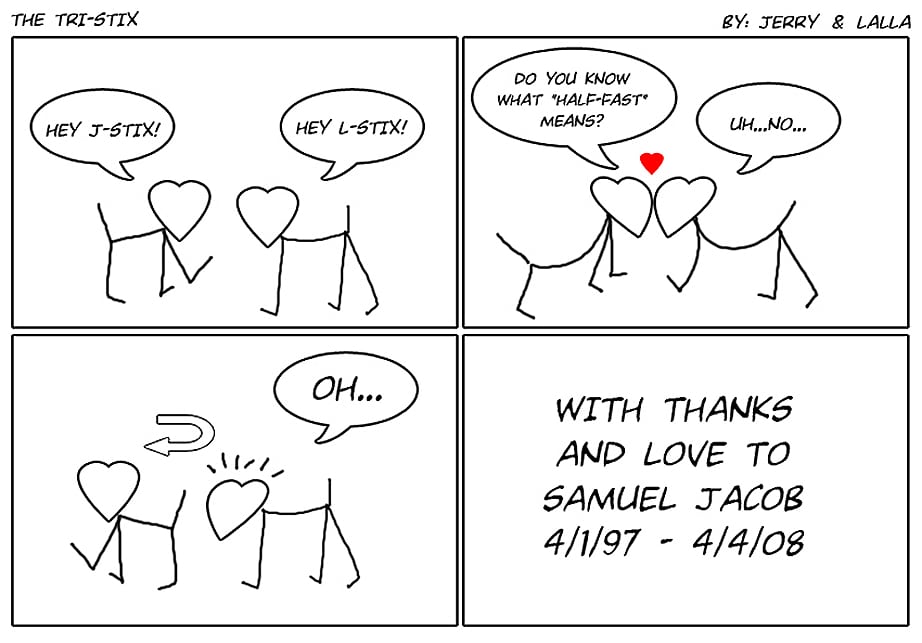 Stay tuned for more adventures. Thanks, Lalla!
*UPDATE: Sadly, Sammy's story about being "half-fast" was on Dogster, which has removed all the older content.