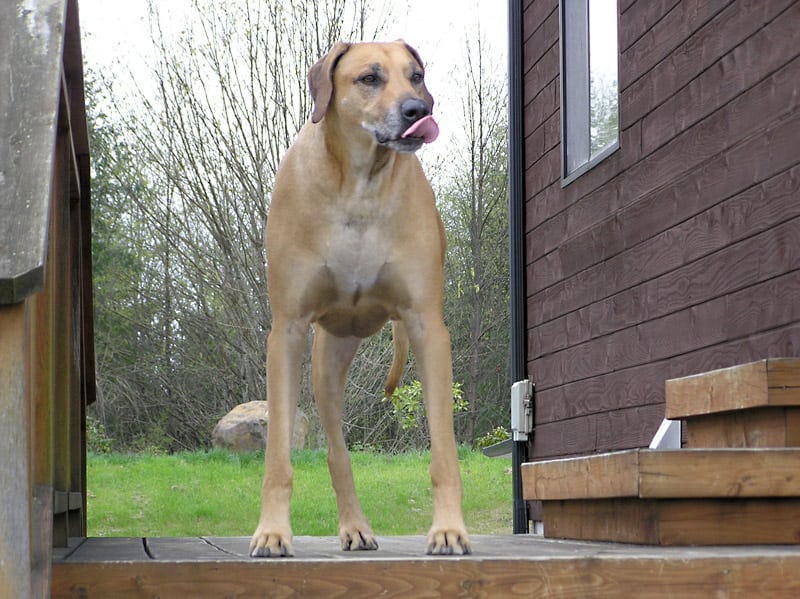 When a dog is diagnosed with bone cancer, veterinarians tend to give pawrents the worst case scenario. In my situation, my doctor at UC Davis said I would be lucky to get six more months out of life. Ha! Wrong!
Now, we know that their intentions are good, but when humans learn that their beloved furry friend might only have a couple of months of good health left, it's too easy for them to focus on that number. Sometimes, pawrents don't want to put a dog through amputation because they think he won't live long enough to recover from it.
But many times, that's not what happens.
For instance, Zeke's Mom wrote to us to say:
"We were concerned when the doc said he'd only live 1 to 2 months, that his surgery would only cause him more pain and he wouldn't even heal before passing.

"But all the research I found from you, and also Ted at Curing Canine Cancer, we decided to go for it. We saw so much life left in Zeke's eyes. We are so happy we did"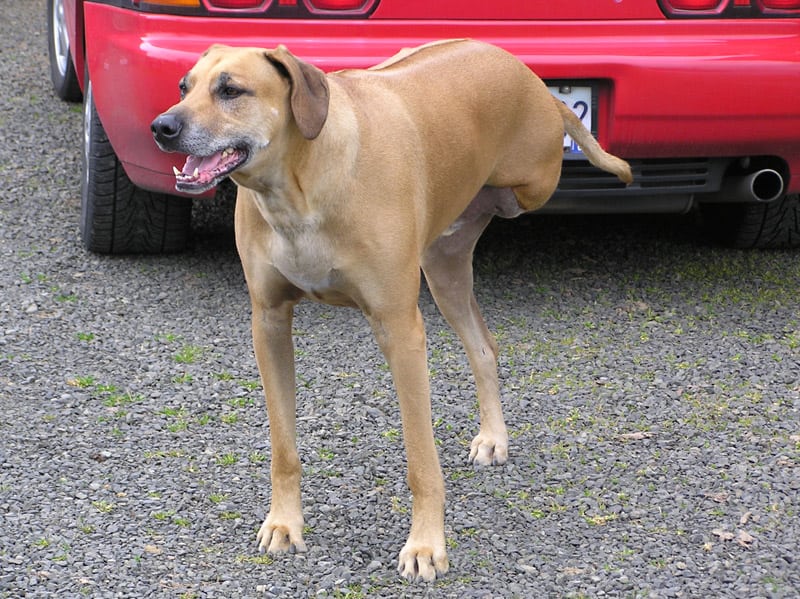 Zeke, a Rhodeisan Ridgeback pup, has just made it to his six month "ampuversary." Congratulations, Zeke!
On May 18, Zeke will be six years old. His Mom says he is still chasing things (downhill), and "only tails his four-legged brother by a body length. At times, he hops with all three paws in the air."
We send big woofs and wags out to the Brown family, for sharing his story and helping us to spread the word that a bone cancer diagnosis isn't the final say on a furry family member's life. Once again, tripawds like Zeke are proving to the world that "It's better to hop on three legs than limp on four!"