Caring for a Three Legged Dog or Cat
Tripawds is the place to learn how to care for a three legged dog or cat, with answers about dog leg amputation, and cat amputation recovery from many years of member experiences.
JUMP TO FORUMS ↓
Join The Tripawds Community
Learn how to help three legged dogs and cats in the forums below. Browse and search as a guest or register for free and get full member benefits:
Instant post approval.
Private messages to members.
Subscribe to favorite topics.
Live Chat and much more!
Get the new book by the Tripawds founders for life lessons learned from their Chief Fun Officer Jerry G. Dawg! Download the e-book, and find fun Be More Dog apparel and gifts in the Be More Dog Bookstore.
Eva the dog here! I wanted me to drop note now that I am home from surgery. It was on Monday and I came home Tuesday after mom and dad also made me visit to some other nice lady vet that mom and dad called an oncologist, but I called her nice treat lady.  Mom and dad were pretty stressed when I got my Osteosarcoma diagnosis (I don't know what that means but mom and dad said that I should just focus on eating, resting and relaxing and not big words) . My ankle had been bothering me for a few weeks and then some guy took a picture and mom and dad spent a lot more time on their phones reading about something,  and I got to eat tasty treats that I am sure had some pills in them. Anyway, I had my surgery on my leg on Monday mid-day and got to come home on Tuesday to see my house and cats. It is ok so far, I get to sleep on a new memory foam dog bed and the parents will make me pretty much anything to eat. The swelling is starting to come down but sometimes it is hard to lay down and get up just right. I am able to walk better today and even made dad walk a longer lap in the yard so I could do my dog business where I wanted. He has no nose for these things. Well I am off to nap some more. Woof Woof Eva Out.
======
Eva's dad here. I wanted to say thank you for such an amazing gift this site and community are. When Lori and I went to the orthopedic surgeon for what we thought it was for a torn tendon in her leg and preparing for a long recovery of tendon repair. We were knocked back on our butts when they said that they thought it was cancer. Since we had been in the southwest, they also tested for a fungal infection. That was on a Friday and it took pathology until Monday to confirm the needle biopsy which came back with Osteo cells in it. Over the weekend we read so much about what might be ahead for us. This site was so helpful in sorting out all the information, ideas and tips. Eva is a 6y10m Aussie. The most head strong, stubborn, athletic of all my dogs. Reading about how well dogs do with amputation surgery and all the info up here in this community made it easier to come to terms with all of this. Her surgery went really really well all things considered. Her incision is healing well but still lots of brusing. She is resting well.
We have a great oncology center in our area and Eva has already started Chemo (yea that was a stressful decision to start do close to surgery) and will also be doing some immuotherapy (her clinic has a trial going that she isn't in but can take the treatment). The oncologist wanted to start the chemo and treatment as fast as possible to try and stay ahead of the cancer. Her immunotherapy is based on the listria virus trial. It is a modified version of the virus that removes the worst of the pathagen, but it is then programmed to help the body identify osteo cancer cells. We have to finish a first round of chemo to get her WB counts before all the treatment dates line up. She has also met with a holistic vet and will go back on her supplements once she seems to get her nausea down. She will eat lots of things, but some of those supplements turn her nose right now.
She is managing her pain well with a mix of drugs. She went out and did her doggy business for the first time last night and again this am (with a little diarrhea so we will keep an eye on that). However, with chemo, pain meds and food shifts, we weren't totally surprised. Anyway, I mostly wanted to say THANK YOU for such a great community and support. We would feel so lost without it. I will keep you posted on how she is doing and as we do more of her treatments with oncology, I will let you know how those go as well. And Eva is now bugging me to remind you that she will be posting as well, but on things that matter like t-minus 10 days to no cone.

Here and Now
Forum Posts: 12302
Member Since:
25 April 2007
Offline
Welcome! And best wishes for a speedy recovery.
While you wait for comments from others, use the Advanced Search above to refine your forum search results with specific phrases, and you're sure to find lots of helpful feedback. You can also search all blogs here . Or, consider downloading the Tripawds e-books for fast answers to common concerns and feel free to call the toll-free Tripawds Helpline anytime!
It sounds like Eva is in good hands, please keep us posted. Your future forum posts will not require moderation.
Meanwhile, start here for help finding all the helpful Tripawds resources and assistance programs.
EVA!! Great ro meet you and your hoomans!  BTW, great avatar  photo.  Can wait to see more.
Clearly you are teaching your hoomans fo Be More Dog by focusing  on rhe "now" with no worries  about the tomorrows.   Vets like to use big fancy words.  You are so wise to know big words are overrated  and have not to do with treats and spoiling!  Statistics don't  mean squat arpund here.   And as you know, you don't have a timeframe  stamped  anywhere on your pretty butt and you could care less about days on a calendar.    Yep, treats and spoiling…that's  what it's  all about!
YAY for pottying and being mobile already. Sloooow snd easy sweet Eva.  You just had MAJOR surgery, as well as lots of meds/chemo in your system.  The fact that you are a strong and stubborn dog  helps in your healing.   
Tell your hoomans we are interested in hearing more about your treatment protocols you progress.
And Eva, can't wait to celebrate  come removal day!!!  
Hugs
Sally and Alumni Happy Hannah and Merry Myrtle and Frankie too!
Happy Hannah had a glorious additional bonus time of over one yr & two months after amp for osteo! She made me laugh everyday! Joined April's Angels after send off meal of steak, ice cream, M&Ms & deer poop!
Awww Eva is a cutie patootie! What a spunky girl, and I can tell her humans and her medical team are pawesome too. You've got all your bases covered. With so much expertise on her side, she has every chance in the world at beating that cancer! 
It's really an honor to be here for you, I'm so glad that you posted to share her story. Just holler if you need anything at all, we are here for you.
Woof Woof and thanks every one for the kind words. Last night and today have been busy with lots of naps. I am feeling pretty sleepy today. Might be the meds or maybe it is the gray rainy day, but either way I hate to let a good nap go to waste. Dad won't let me go to the backyard, only the front by the sliding door. He says it is easier (on him I think). He promised he would walk the back fence line and check for squirrels. He said I am not up for that yet, but he doesn't understand that they might get a foothold and remove 3 years of work.
Mom and dad went and got a 4'x4′ AirBnB for me and some new carpet so that we can all sleep in the bedroom it is a nice change of pace. They have me blocked off in part of the living room during the day. I like having my night time sleeping routine again, but that sleeping room they made for me keeps me from my cat patrol duties so those two (Batman and Joey Big Paws) are getting the run of the house at night. That isn't really cool, but mom and dad say that I need my rest.
I have been making dad and mom do lots of prep getting my food. While I normally like to eat everything, this week I am pretty picky and so they has to work at it, but I think they like being a personal chefs. Well, I am back off to take a nap again on my new memory foam mattress…so soft and yet firm..I should have had one of these years ago. I also got a floppy cone, it wont let me check on my leg but at least I don't bang into things as much. T-minus 9 days to cone free.
—–
Lori and I live in a 1000sqft house and so when read and were told to keep her confined to a small space, we weren't too worried. However, the bigger joke is on us. Once we got her setup in the living room, we had to move some furniture around so we could sit. Small prices to pay.
Eva you wear that cone quite well! It does look comfier than the usual style. Your new crib sounds pretty sweet! You've got the run of the house right now (well except for the cats!) with personal chefs and an all new pawsturepedic mattress. Sounds like a recovery dream! I mean if you've gotta go through a recovery, well you are showing how it's done 🙂
I like that you guys live in a small house! Is it a tiny house? Not having all kinds of places to slip, slide and jump from really makes life on three legs so much easier. 
Take those naps pretty girl. They really are medicinal, and will get you on the road to strength and stamina in no time at all.
Let us know what's on the menu for tomorrow!
CUTENESS ALERT!!   Eva, you're melting my heart over here pretty girl!  Sweeeet pictures😊
Don't  you worry about those squirrels Eva.  Your Dad will stand guard .  You'll be back on patrol in no time.  Bat,as and Joey Big Paws better not get too big for their britches and try and take over your terr.  Pay back will be ruff!!
Keep your Chefs on their toes and hold out for only good stuff.😎   Eight now yoir rhe Queen and they are your subjects.  Yeah, tripawds get away with a lot of stuff.
Hugs
Sally and Alumni Happy Hannah and Merry Myrtle and Frankie too!
Happy Hannah had a glorious additional bonus time of over one yr & two months after amp for osteo! She made me laugh everyday! Joined April's Angels after send off meal of steak, ice cream, M&Ms & deer poop!

Forum Posts: 1004
Member Since:
4 April 2019
Offline
Hi Eva!
Brownie here. You sure are pretty! I have found being a tripawd does have it's advantages. You get just about anything you want. All the attention in the world from your hoomans. You never hear the word no again, and belly rubs are so much better!
It took me a couple weeks to feel better so get lots of rest. Those squirrels will have to wait for now.
Chat with you soon! Brownie 
My Beautiful Beloved Brownie was diagnosed with Osteosarcoma on February 26, 2019.  With all odds against him he lived an additional one year and eight days with amputation, love, and prayer.  I was honored to be his mom, and I have never been so proud!  He will live forever in my Heart!
04/01/2007 - 03/05/2020
"March Saint"
Hey Pups and doggies,
Eva checking in from the living room. Thanks for all the kind words and encouragement. It has been a week now for my surgery and first chemo so I am staring to feel like myself a little. I got three new toys last week and for the first time, I groomed them and checked on the squeakers. Dad finally learned how to cook something tasty and I ate two full meals yesterday and had breakfast today. I am not a fan of the rice he put in my dog food and chicken. It is messy and got stuck on the inside of my cone. So mom had to clean that up. Still not a fan of the smell of pumpkin either, but it was nice to have a few minutes without my cone on while they massaged my neck and back, but they must have seen the look in my eyes that I wanted to check on my incision because the cone is back. Oh well, t-minus 7.
——
It is amazing for the amount of up and down some hours can feel that each day she really is coming around. We can't believe how well her incision is healing an the bruising is way down. We used a little Arinca rub on her bruises and it really makes a difference.  We learned that here pain meds and eating seemed to be in conflict so we have had to learn when to give her food around her pain med schedule. I can't remember what post I read that suggestion on, but thanks. We have also been able to cut back on her codeine. When she had that and gaba together after about the five day mark she looked so stoned that we shifted things around and it really helped her eating and mood. She is still doing a great job of resting and sleeping a lot, but we can start to see a look of boredom in her eyes for the first time. Lori and I work from home and Eva normally hangs out in my photography studio with me in the day, and when we went out for am business she walked to the studio door for the first time and wasn't really happy with me that we went back to the house. But at least it was a sign that she is feeling more like herself again.  Thanks again for the wisdom and advice.
That is wonderful news! I am so glad things are coming together and are relatively smooth. This can definitely be somewhat of a rollercoaster ride and you guys are doing a purrfect job 🙂
Way to go on the meds, lots don't realize how important that is but the difference is huge when you get the dosing times tweaked. Overlapping where one is given when another is wearing off really helps a great deal. 
I know the feeding can be a challenge, some of that is the meds but it seems like you are working through that very well too! 
Eva is beautiful, and she is lucky to have such an attentive furmily
Oh.. we have done many a count down here… it is a BIG deal! It is right up there with finally doing
lol.
[Image Can Not Be Found]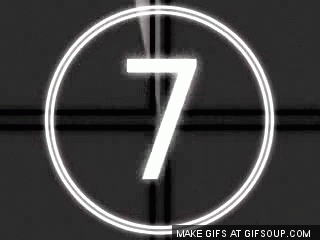 Jackie and Huckleberry
Hugs,
Jackie, David, Bo, Andy, Oscar, Angel Mitchell, and the coolest feral tripawd kitty Huckleberry

One week already? WOW! Congrats on making it past the worst days. And chemo too? You are a rock star Eva! It's interesting how the standard of care is now to start chemo as early as possible. In the old days vets waited at least 2 weeks or so to begin. I say obliterate those nasty cancer cells as quickly as possible!
Hopefully that cone will be gone soon. Stay strong, you can do it!
You guys are really doing well and so in tune with one another. Thanks for sharing how working around her pill schedule made a big difference in her appetite. And yep, arnica is excellent stuff. I'm not sure about the safety of it if a dog were to lick the stuff, but since she had her cone on anyways then why not. So glad it's helping.
So you're a photographer? Well heck let's see some pics of Eva! Can't wait 🙂

new hampshire
Forum Posts: 278
Member Since:
26 June 2019
Offline
Oh my goodness look at that beautiful face! Aussies definitely have a personality like no other and i can tell that eva has it in a big way! 
You just keep up the good work resting pretty girl. I know its hard watching the silly humans trying to keep tabs on the cats and keeping the yard squirrel free. Maybe in a while you'll be up to giving them some pointers on doing it properly.
Im glad to hear dad is getting better at cooking. roane would agree rice in the chicken and kibble is questionable.😉 im sure dad will get the hang of it soon. 
Bug hugs and belly rubs. Yaaah for 7 days left till the funny hat goes away!
         Hugs ❤ Bev, nurse Moe cat, Autumn's Angel Roane & Angel dog Gypsy 🐾
My sweet soulmate Roane was diagnosed with osteo in June of 2019. Had a rear leg amp on July 2nd & crossed the rainbow bridge to be with her sister Gypsy on the first day of Autumn Sept 23 2019.
evathedog said
Hey Pups and doggies,

 Dad finally learned how to cook something tasty and I ate two full meals yesterday and had breakfast today………

she walked to the studio door for the first time and wasn't really happy with me that we went back to the house. But at least it was a sign that she is feeling more like herself again. 

  
YAAAAAAY FOR EVA!!!!!    HUGE VICTORIES!!!!  Her sparkle is coming back slooooowly but surely!!!   And it's  still so early in recovery.  
You are doing an outstanding job of monitoring sweet Eva and providing  her with such good care.  Scraping rice off her cone…..true devotion!
And yes, PICTURES!!!!!!!
Hugs
Sally and Alumni Happy Hannah and Merry Myrtle and Frankie too!
Happy Hannah had a glorious additional bonus time of over one yr & two months after amp for osteo! She made me laugh everyday! Joined April's Angels after send off meal of steak, ice cream, M&Ms & deer poop!
Hugs,
Jackie, David, Bo, Andy, Oscar, Angel Mitchell, and the coolest feral tripawd kitty Huckleberry

the cone is so close to being gone I can taste it. Thanks Huck and bo for the count down click  Got to take a car ride yesterday and today. Once to go the vet for a CBC panel and once today to keep me entertained. Things are so boring right now. Mom and dad won't let me do much other than walk in my own yard on a leash. What am I a new puppy!  Other than that I am doing ok. Back to my normal food and I can finally sit again without it bothering me too much. I also have figured out my new pig toy. They even let me out of the cone for a few minutes so I could hit the squeaker.  Thanks for all the kind words and well wishes. It is supposed to be sunny tomorrow so maybe I will get to sleep in a sunbeam. Woods to everyone. Oh and her is me in the car and with my new pig friend. 
<img src="
" alt="" />
Forum Timezone:
America/Denver
Most Users Ever Online:
946
Currently Browsing this Page:
1
Guest(s)
Member Stats:
Guest Posters: 1096
Members: 11320
Moderators: 2
Admins: 3
Forum Stats:
Groups: 4
Forums: 23
Topics: 16439
Posts: 231146
©
Simple:Press
—