Caring for a Three Legged Dog or Cat
Tripawds is the place to learn how to care for a three legged dog or cat, with answers about dog leg amputation, and cat amputation recovery from many years of member experiences.
JUMP TO FORUMS ↓
Join The Tripawds Community
Learn how to help three legged dogs and cats in the forums below. Browse and search as a guest or register for free and get full member benefits:
Instant post approval.
Private messages to members.
Subscribe to favorite topics.
Live Chat and much more!



Bringing Pets Home Same Day of Amputation Surgery

Read the original blog post

Add Reply

Add Topic
Can you bring pets home same day of amputation surgery? Yes. Should you leave your new amputee pet alone overnight in the vet clinic? NO! If you live in an area without overnight vet care, don't panic. You have options. This is what you need to know before surgery day.
A Big Surgery Requires Extra Care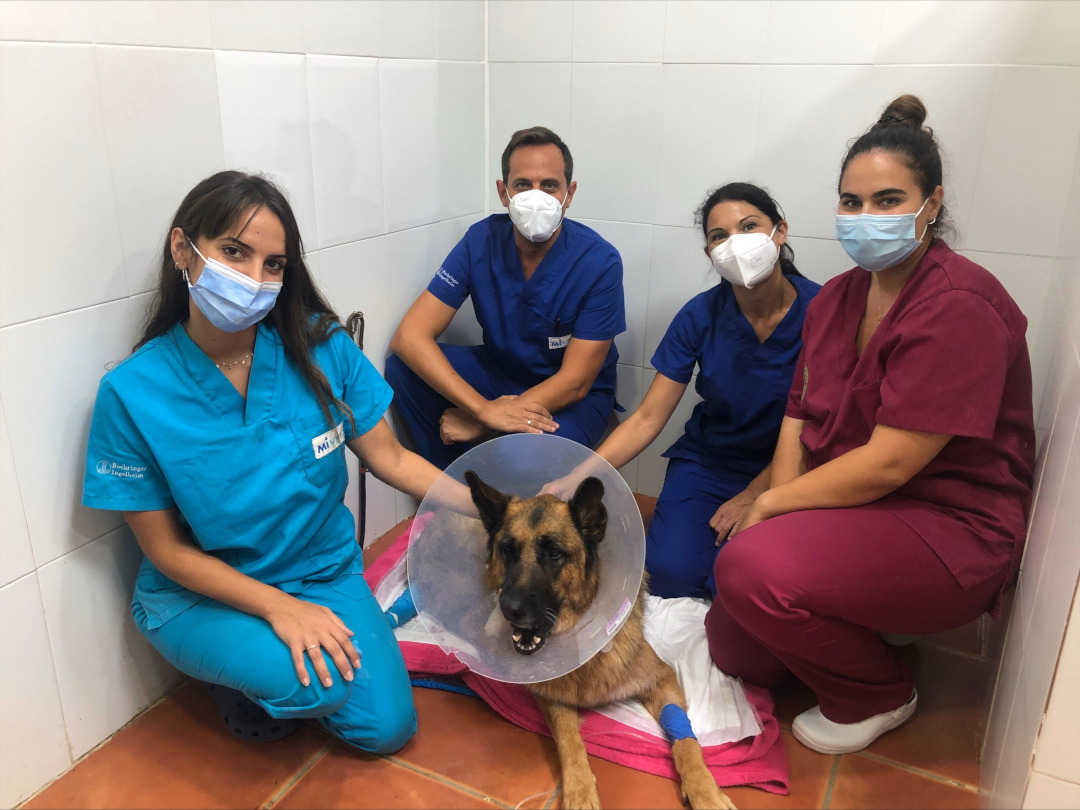 Amputation surgery is a big deal that requires closely monitored after care. In an article about dog leg amputation surgery by Colorado State University's veterinary teaching hospital, they drive this home by explaining the risk of amputation surgery:
"the serious complications rate is up to 5%, with a fatality rate of less than 1%." — CSU Veterinary Teaching Hospital
In the big picture, those are low statistics. But what if your pet turns out to be one of them? Why risk it? If you can work with a vet that has 24-hour monitored care with on-site staff throughout the night, you just reduced the chances of your pet becoming a tragic amputation surgery statistic. But if not, that's OK too. Keep reading if bringing home pets same day of amputation surgery is the only option where you live.
My Vet Does Not Have Overnight Care. Now what?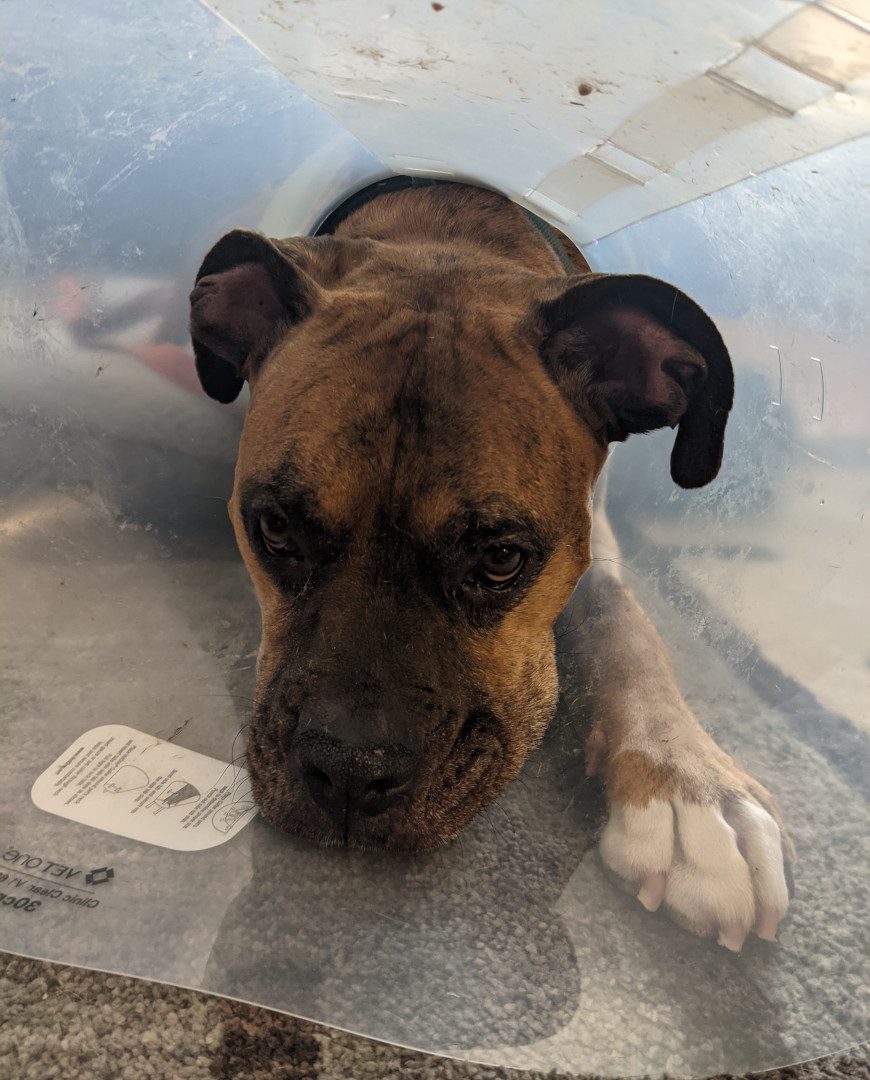 Mick the Tripawd Boxer recovers from amputation surgery.
We get that not everyone has access to a 24-hour clinic. If you're in that situation, that's OK. You are still a good pet parent and you can lean on us in the Tripawds Forums during recovery. Here's what to think about before surgery:
Option 1: Ask if your vet works with a nearby 24-hour clinic.
See if you can coordinate overnight care with a nearby emergency clinic. High quality, small practices will have arrangements with larger facilities that have a certified veterinary technician stop by periodically throughout the night to check on patients. Or, your vet might have an arrangement that allows new amputee cats and dogs to be transferred to that provider at night, and returned in the morning. Just keep in mind that you will probably need to transport your Tripawd to and from the clinics.
Option 2: Can your vet care for your pet at their home?
Many small town veterinarians like Mona's vet will take their patients home with them. Ask if yours will.
Option 3: You will be your pet's overnight nurse.
Bringing a cat or dog home same day of amputation surgery isn't fun, but it's not impossible. Many Tripawds members have taken on the task and lived to tell about it. Being a vet nurse at home is not easy, but it's better than not doing the amputation at all.
My nerves are fried. He hasn't stopped moaning since he got home but acts like he wants to get up and then screams out of no where. I don't know what to do, it doesn't seem like sleep is something he wants or can do at all. I am laying next to him and talking to him. Im scared to touch him or let him move even thought he has attempted to move himself a few times. So at a loss… Elvis' mom, @cgodinez
If bringing your cat or dog home same day of amputation surgery is your only choice, don't panic. Just be prepared.
Ask your vet for overnight contact numbers, just in case you need help.
Talk to your vet about pain management side effects. Know how your pet may react to medications beforehand.
Most new Tripawds are extremely wobbly and out-of-sorts at first. Anxiety and restlessness are common.
You probably won't get any sleep. Try to have a nursing partner with you for extra help.
The first two days can be rough, but they do get better!
The best amputation aftercare situations start when you know what to expect on amputation surgery day. Some low cost amputation surgery clinics like our friends at Helping Hands Veterinary Clinic in Richmond, Virginia, keep their costs down by requiring pet parents to handle post-op amputation care. They make this easier on clients by giving helpful information about amputation surgery recovery before the dog or cat goes home.
Whatever you decide to do, Please don't let your pet to stay alone at the clinic after amputation surgery.
Even if your vet says it's OK to leave your new Tripawd overnight without monitoring, please reconsider.
Betsy's Law in New Jersey was written in response to the tragic death of a dog who died alone in a vet clinic after an eye surgery–a simpler procedure than a leg amputation! Written in 2015, the New Jersey law requires veterinarians to notify their clients if they do not provide 24-hour care for hospitalized animals.
Pets left alone after amputation surgery are at risk. In our community, we've seen some pets die when left alone. There's no way to prove if they could have been saved if someone was on-site overnight, but why risk it? Bringing pets home same day of amputation surgery is better than not doing it at all.
A Great Recovery Starts with Great Care
A cat or dog amputation surgery is often one of the biggest procedures a veterinarian does. But some clinics may only do a few amputations each year, others will do dozens. Before you decide on a clinic, ask good questions before amputation surgery. Find out how many amputations your vet does in a month or a year. The more the better. And remember that AAHA-accredited clinics follow the most stringent protocols for safety, surgery, pain management and more. If you're not familiar with AAHA clinics, learn Why Your Pet Should See an AAHA Accredited Vet.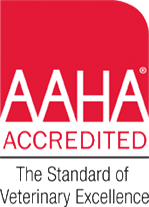 Bob
Bob said
My dog is in surgery today having his left rear leg amputated. I expect to bring him home this evening however I was warned that there could be reasons why he would need to stay overnight. Your advice is greatly appreciated.

  
Hi Bob! Thanks for posting. We are so glad you decided to share. Yes, it can be tough to bring home a dog the same day of surgery. But it's better than leaving him in the clinic alone overnight. Be sure to:
Get overnight contact numbers in case your dog needs urgent care
Ask your vet what to expect with pain medication side effects
If possible, have a friend help you with your dog getting into and out of the car
And remember that the first night can be sleepless and nervewracking, but things do get better!
If it's not too much to think about right now, please start a new topic here so that we can closely follow along and help you and your pup. We would love to learn all about him. Best wishes for a speedy, uneventful recovery.
Forum Timezone:
America/Denver
Most Users Ever Online:
946
Currently Browsing this Page:
1
Guest(s)
Member Stats:
Guest Posters: 1214
Members: 15754
Moderators: 2
Admins: 3
Forum Stats:
Groups: 4
Forums: 23
Topics: 17770
Posts: 247045
©
Simple:Press
—