Caring for a Three Legged Dog or Cat
Tripawds is the place to learn how to care for a three legged dog or cat, with answers about dog leg amputation, and cat amputation recovery from many years of member experiences.
JUMP TO FORUMS ↓
Join The Tripawds Community
Learn how to help three legged dogs and cats in the forums below. Browse and search as a guest or register for free and get full member benefits:
Instant post approval.
Private messages to members.
Subscribe to favorite topics.
Live Chat and much more!
Find out in Be More Dog: Learning to Live in the Now by Tripawds founders Rene and Jim. Learn life lessons learned from their Chief Fun Officer Jerry G. Dawg! Get the book and find fun gifts in the Be More Dog Bookstore.
Joint Support, Pain Meds and Arthritis Supplements - Which One(s) Do You Use and Why?
Add Reply
Add Topic
Hello Tripawders! I'm writing about pain relief and joint support supplements, and would like to know:
If you currently take any pain relief / joint support supplements, holistic or prescription, which one(s) do you use on a regular basis and why? What's been your experience with them? Would you recommend these medications to others?
Thank you for giving this some thought! Any and all responses are greatly appreciated.

Columbia, MO
Member Since:
10 December 2011
Offline
This is what Daisy takes:
Joint Supplements:  Dasuquin with MSM, one tab daily and a fish oil pill
Arthritis Pain Meds:  Deramaxx, 50 mg daily or Meloxicam 1/2 of 7.5 mg tab daily. 
When Daisy was first diagnosed with arthritis I noticed a huge improvement in mobility from the Dasuquin MSM.  It is the product my vet recommends.  I have tried other brands but always end up going back.
Love the Deramaxx but it is not readily available these days due to problems at the Novartis manufacturing plant (problem was with Excedrin but they had to quit production of everything).  Since it is for dogs I am able to give her the minimum dose needed for pain.  That is important since she will be on it for life.  It's pricey though -- 60 day supply is $130.  The Meloxicam is for people and only available in two strengths so I don't feel I am really giving her a high enough dose.  It is way cheaper -- at Walmart pharmacy it is only $6 for 30 day supply.  However, I would still spend the extra $$$ for the Dermaxx when it comes back on the market.  To me it is that much better and Daisy's comfort is worth the extra cost.
My vet also recommends a daily fish oil pill for inflammation.  Daisy also suffers from severe seasonal allergies and the fish oil is supposed to help that too.
That's it for us!
Marla and Daisy
My Two Tripawds...Biscuit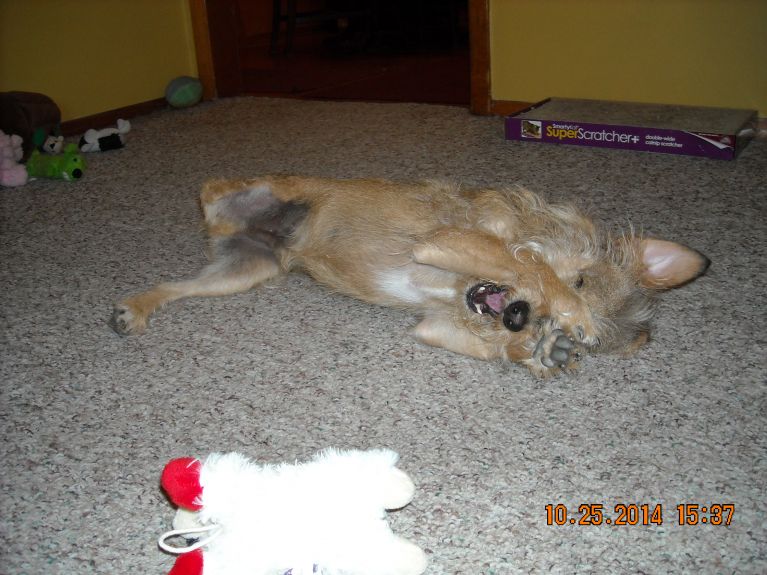 and Spirit Daisy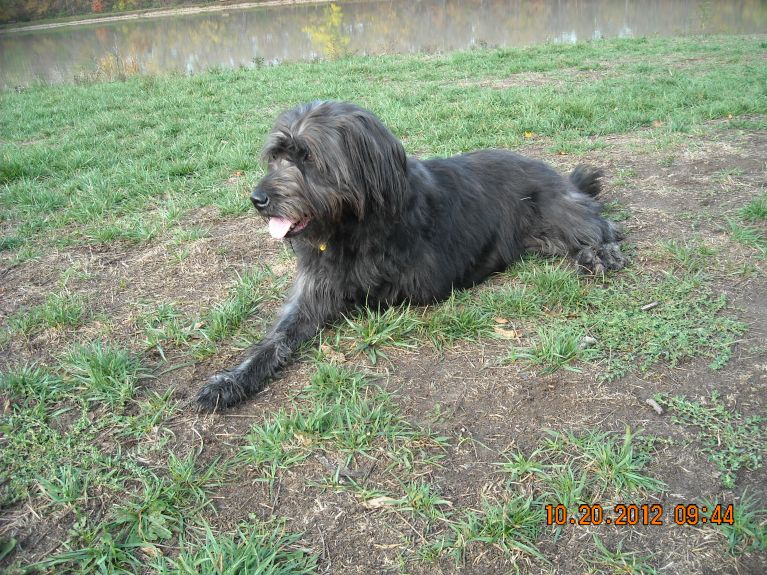 Portage Lake, Maine
Member Since:
8 December 2009
Offline
Maggie gets:
Alenza by TEVA  http://www.dvmalenza.com/
She was getting Canine Joint Works with EXCELLENT results but she has recently stopped wanting to eat it
  But Haley gets it too. Awesome product.
http://www.petw.....int-works/
So in place of that right now as I can't convince Maggie to eat it(and she'd been on it since August!) I am giving her Boswellia capsules and MSM capsules. 
She also gets Young At Heart with joint supplements in it:
http://www.k9po.....ctors.html
Oh and fish oil of course!  OmegaMaine brand or Nordic Naturals brand.
Tracy & the starting to be picky Maggie(age related maybe?)
Maggie was amputated for soft tissue sarcoma 10-20-09
Maggie lost her battle with kidney disease on 8-24-13

Member Since:
22 August 2008
Offline
Just an FYI that Deramaxx is available again in all 3 strengths.
I have my Dogue de Bordeaux Loki on Dasuquin and fish oil daily as well as an Adequan injection every 4 weeks.  He takes meloxicam and tramadol as needed for pain which I only have to do every few days in the winter.
Pam

New Haven, CT
Member Since:
27 December 2012
Offline
This was one topic that I couldn't read enough about when we first learned of Jackson's diagnosis.  I knew diet could play a role and I also know there are many ways to address cancer and kill it!  We hope.  Keep in mind, these drug amounts are for a 58lb dog.  So here goes:
Prior to amputation, we were dealing with a torn ACL.  He was on 50mg rimadyl AM and PM and 100mg tramadol AM and PM.  After amputation, it was the same dose for rimadyl, but only 50mg tramadol AM and PM.  Looking back, he must have been high as a kite before his amputation from all that tramadol!  Whatever- he was comfy and everyone was happy.  No regrets, just thankful he's not so doped now.  Speaking of doped, I'm also thankful he was never given a Fentanyl patch.  I've read here just how loopy it makes pups.  I think for Jackson, he'd be too strung out on it and he would have given some weird signals that would have made everyone quite nervous.  We were really happy with his pain management before amputation and after!
Now that we're weeks (yey!) beyond amputation, here's his current program (don't judge, please, as we're trying to approach his disease from all angles):
AM:
- Only Natural Pet BSST.  This is essentially Essiac Tea, which has quite a following the human holistic world.  Dr D doesn't endorse it, but I say, if it doesn't hurt, let's try it!  Great reviews for the product.
- Only Natural Pet Immune Strengthener, 1 pill.  Magic mushrooms and more in here.  Also good reviews.  This, I consider, parallel to K9 Immunity .
- Pet Naturals Hip & Joint, 1 pill.  He doesn't have any mobility issues now, so this is to prevent/preserve what's there!  We're down to 3 limbs, folks.
- Nordic Naturals Omega3 oil.  We'll be following Dr D's dosage, which is essentially double what is recommended on the bottle.  I guess cancer patients have a greater need.  OK, then!
- 50mg rimadyl (or the generic - we're cool with either)  This is prescribed by Jackson's onco.  He'll be on this forever.  This dosage is not about pain management , but rather serves to keep systemic inflammation down (its an NSAID) and thus has anti-cancer properties.
PM:
- NN Omega3 oil
- BSST
- Immune Strengthener, 2 pills
- and during chemo, he gets 50mg of an antibiotic (Zenequin).  He's on this for 10d, and only at night.  This is the other Rx from his onco.  It serves to keep his white cell counts intact.
I looked into Dr D's Apocaps , but they were just too darn expensive for our 58lb pal.  Too bad, as they sound great!
Why these products?  They draw from what I've read here (mushrooms and omega3 and hip&joint stuffs), plus a little 'let's try it!' (BSST), and the eastern meds from Jackson's onco.  So long as he keeps taking these meds and there are no side effects (like tummy problems), we'll stay on them.  The NSAID may eventually cause tummy problems, but it is at such a low dose, we're hoping to escape that.  Also, these products can be purchased from Only Natural Pet.  I like their mission and their service.  It makes for getting Jackson's 'goods' easier.  If you're reading this list and are intrigued rather than appalled, you can go through this site to Only Natural Pet.  If you go through this site to place your orders, Tripawds gets a kickback!  I'm all for supporting this amazing site and community.  Here's one way I can help (and you!).
Jackson's onco is also OK with him being on this cocktail during chemo.  He's to go off everything but the NSAID the day before, of, and during chemo.
Whew!
ACL tear in right hind leg 12/5/12 and scheduled ACL repair surgery 12/21/12. Pre-op xrays revealed osteosarcoma. Amputation 12/28/12.  Chemo (carboplatin) started Jan 10, 2013 and ended on April 5, for a total of 5 doses. He handled carbo like a champ!  No side effects.  We started metronomic therapy at his third chemo and have been also doing some holistic treatments.  He's a lively, playful 10 year old huskie-boarder collie and a very proud member of the Winter Warriors!  Our love. Our funny little guy!
Oh my gosh I'm so happy you re-posted your regimen, Jackson & Mom. My silly Mom accidentally deleted your post earlier today, and she is sooooo grateful you came back to type that all over again. Thank you!
Forum Timezone:
America/Denver
Most Users Ever Online:
946
Currently Browsing this Page:
1
Guest(s)
Member Stats:
Guest Posters: 1192
Members: 15204
Moderators: 2
Admins: 3
Forum Stats:
Groups: 4
Forums: 23
Topics: 17638
Posts: 245570
©
Simple:Press
—