Caring for a Three Legged Dog or Cat
Tripawds is your home to learn how to care for a three legged dog or cat, with answers about dog leg amputation, and cat amputation recovery from many years of member experiences.
Learn how to help three legged dogs and cats in the forums below. Browse and search as a guest or register for free and get full member benefits:
Instant post approval.
Private messages to members.
Subscribe to favorite topics.
Live Chat and much more!

Germany
Member Since:
14 December 2016
Offline
Three years of no Manni, three years and a lifetime. The Ghost of Christmas Past
but: I got this in the mail TODAY. From my tribe. It was mailed in September, I am not kidding. I love it, it is helping me so much right now. 
thank you Teri, this means a lot. Thank you Rene. ❤️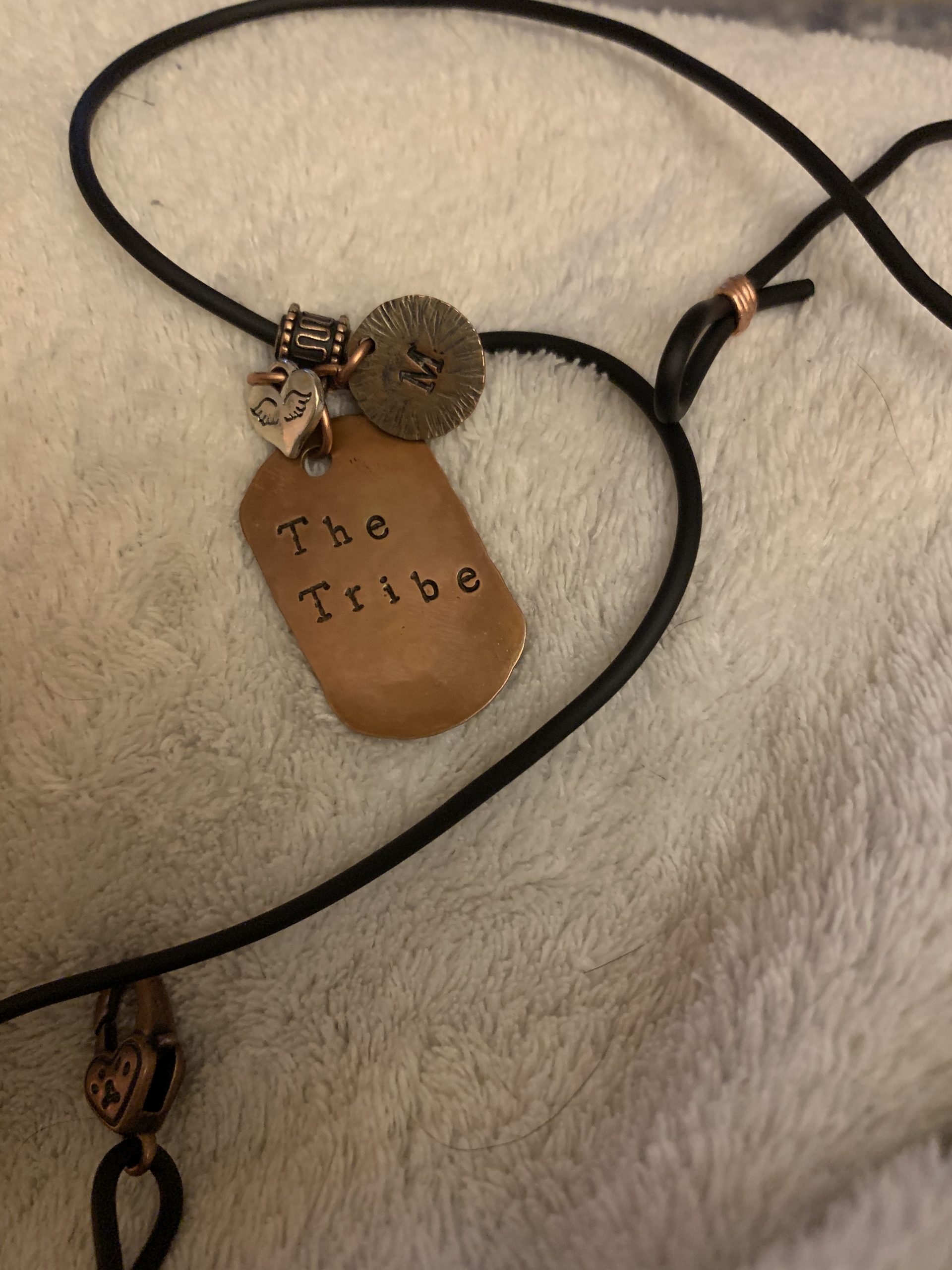 Guardian of Manni the Wonderdog. -Or was it the other way around?
Osteo and amputation in Dec 2015. Second, inoperable, primary osteosarcoma found in June 2017.
The end of our adventures came Dec 10, 2017. 2 years to the day.
Woooooah! I think Manni slowed down the mail so you could get it right when you needed it most! He's always by your side.
Can't believe it's been three years. Wow. We still see his beautiful picture on our wall every day and his banner comes up for me all the time, he's in our hearts over here too.
I'm so glad you like the charm! It was an honor to create it.

Member Since:
28 October 2019
Offline
Reading through some of these posts because I have (once again) come to my friends at Tripawds for understanding and comfort.
I miss my sweet Ranger so very much, and can't imagine a time where I won't feel I somehow let him down.  Yes, I know we did everything we could & should.  But that doesn't take away my feeling that I was his mommy and I somehow failed him.  I know that a lot of you feel the same way, and that only time, not words, will help to ease the grief.  We are still progressing.....
I do believe Ranger is truly free of pain and patiently waiting until his sister Libby joins him.  In the meantime, he will be playing with all of your sweeties just over that Rainbow Bridge .  
((((hugs))))) it's perfectly ok to have those feelings, it's what makes us human. We all second guess ourselves, yours truly included.
For now, just remember that yes, Ranger is free and eternal and always part of you. What a blessing to have him touch your life.
Yep, it's a long process that's for sure. As they say, when we love hard we grieve hard. There's no getting around it.
Thirteen years ago today, we set him free. And not a day has passed when we haven't missed him, or felt his influence in our lives.
Thank you Jerry. We are better humans because of you.
And some day, we will see the end of the disease that took you too soon.
Always and furever our hero, love you dawg.
Colorado State University's Flint Animal Cancer Center One Cure initiative was launched ten years ago to raise awareness of and funding for our clinical trials and comparative oncology research. If you'd like to donate to One Cure in Jerry's honor, we would be so grateful!
ahhh, Jerry. We do owe you more than can be expressed - y'all saved me when Isa got sick. 
And for whatever reason Wyatt popped into my head driving to work this morning. Stubborn, troublesome, noisy, spectacular Wyatt. Another one to love for all time. 
And I don't think I ever saw Tina's post here about the necklace. Still makes me happy that Manni slowed the mail to time out so perfectly. 
Love and hugs to you both. 
Teri, the Roxinator and Angel Isa.
Right rear leg amp 7/12/16 due to OSA. Metastatic lesion on her right front leg, January 2017. Joined the Winter Warriors January 19, 2017. Run free my sweet girl.
Well Isa and Wyatt worked their magic today.  Somehow I missed Jerry's remembrance.   The way our dogs keepm on our toes with the various ways they connect with us and send us messages...quite amazing. 
I like how Jerry is framed with light in the background.  It's a though he is  looking at you knowing he will merge with the light when he goes back "home".  
Yes, what Jerry has done while in his earth clothes  and while in energy form is truly magical.  The difference he  co ti ues to make through his hoomans TRULY has added such a profound depth  in our relationships.  So much hope, so many life lessons and, of course, how to Be More Dog and make every moment the best moment  ever.
The impact of Jerry's purpose  is never ending........
Surrounding  you with Jerry's eternal light always💖
Sally and My Chunky  Spiritual  Being Happy Hannah and Merry Myrtle and Frankie too!
Happy Hannah had a glorious additional bonus time of over one yr & two months after amp for osteo! She made me laugh everyday! Joined April's Angels after send off meal of steak, ice cream, M&Ms & deer poop!
Aww you two ladies put huge smiles on our faces today, thank you!
Teri it is so good to hear from you. Thank you for the lovely message. It's time for a Roxinator update! I hope you are both well and enjoying the newish digs.
Sally you have such an intuitive way of conveying your sights, thoughts, and feelings, thank you. Yes he does have that look doesn't he? Sweet boy. Still working hard from the Bridge to bring people together. That was his style and always will be. Thanks again.
Today is the day everyone dreads, that first anniversary of saying goodbye.
One year ago today, our neverending road trip with Wyatt ended.  
Letting go of a dog who wasn't terminally ill with something like cancer, was so hard, much harder than we imagined. Wyatt's mind was still 110%. He was still off-the-charts German Shepherd all the way. But his body was betraying him more and more, and we had to make that heartbreaking decision to set him free.
One year ago today, he was finally free of the ravages of IVDD and osteoarthritis, free to roam wherever he pleases, bark as loud as he can, and regulate the dogs and cats at the Rainbow Bridge as much as he wants.
But our heartache had just begun. Life without Wyatt has been so quiet and boring ever since. We miss his energy, his wackiness, his goofball personality. Those twelve years we spent together went by in a flash, it's so hard to believe he's wearing angel wings now. 
Time lessens the sadness, but it never takes away the memories. We will always cherish the time we had with our wild boy. 
Hugs to you! I commented on the blog post but couldn't let this post languish without comments. 
We miss you Wyatt! 
Giant hugs to you both.
Love
Teri, the Roxinator and Angel Isa
Right rear leg amp 7/12/16 due to OSA. Metastatic lesion on her right front leg, January 2017. Joined the Winter Warriors January 19, 2017. Run free my sweet girl.
Aww thanks Teri. That means so much knowing that you met our crazy pup. You know alll about him!
(((hugs))))
Member Since:
20 January 2021
Offline
I couldn't agree more about birthdays, my heart is with you right now and lots of hugs are coming your way. I'll bet your sweet Angel Marley is doing the same.
Thanks for sharing. Feel free to post any photos or PM me if you'd like help. We celebrate your girl's birthday at the bridge from here, and up above I know all the other angel dogs are gathering to pawty right along with her!
This is so tough to lose a dog, especially  so young and so quickly to that brutal disease. 
I do know that you made every day with Marley the most glorious time any dog could ever want.  To Marley, everyday with you was a birthday  pawty because  you were her "gift" just as she was your gift non stop from one moment t to the next.
And I'll hijack Marley's birthday celebration  at The Bridge to say that clearly Wyatt is pawtying with her!  For whatever  reason, I had not seen the ppst above Marley's  where you shared Wyatt' on year Angelversary. Hes, the "sadness" fades to some degree because the happy memories  to come to the forefront to remind us of all the Happy times.
Pretty sure Wyatt orchestrated a huge birthday bash for Marley and maybe was even a little bit smitten by her when she got to The  Bridge.   She's a might pretty gal!
Hugs
Sally and Alumni Happy Hannah and Merry Myrtle and Frankie too!
Happy Hannah had a glorious additional bonus time of over one yr & two months after amp for osteo! She made me laugh everyday! Joined April's Angels after send off meal of steak, ice cream, M&Ms & deer poop!
Wow. Has it really been 14 years since our Jerry got his wings? Unbelievable how fast time goes.
We still think of that dawg every day. Woke up this morning to very cold temperatures up here in the Sierra Nevada mountains, and it felt so much like that sad day we set him free. I started to feel sad about the angelversary but when the sun came out to reveal an incredible fall day ahead, I couldn't help but smile and be grateful that Jerry spent 10 fun years with us. What a gift! We can't be sad knowing that were so fortunate to have him in our lives.
Here's a blog post we wrote about How Jerry Got His Name.
Forum Timezone:
America/Denver
Most Users Ever Online:
946
Currently Browsing this Page:
1
Guest(s)
Member Stats:
Guest Posters: 1225
Members: 16210
Moderators: 2
Admins: 3
Forum Stats:
Groups: 4
Forums: 23
Topics: 17945
Posts: 248812
©
Simple:Press
—