It's been three years since our last one, and we hope you will spend just a couple of minutes with our latest 2023 Tripawds Quality of Life Survey.
Hurry! This survey closes on Friday, December 1, 2023
Your Input in Tripawds 2023 Quality of Life Survey Matters
Few people intentionally join the Tripawds community. As you know, most members join because their cat or dog is diagnosed with a limb cancer. When amputation is the only way to save a pet's life, knowing what to expect feels scary and uncertain.
And that's exactly why your input in the Tripawds Quality of Life Survey matters so much. It's your insight that helps people see there is hope. Your answers helps a future Tripawd parent get a glimpse of what it's like to go through amputation surgery, recovery, and life on three legs.
Parents of amputee cats and dogs, we need you. Please take a minute to fill out the 2023 Tripawds Quality of Life Survey.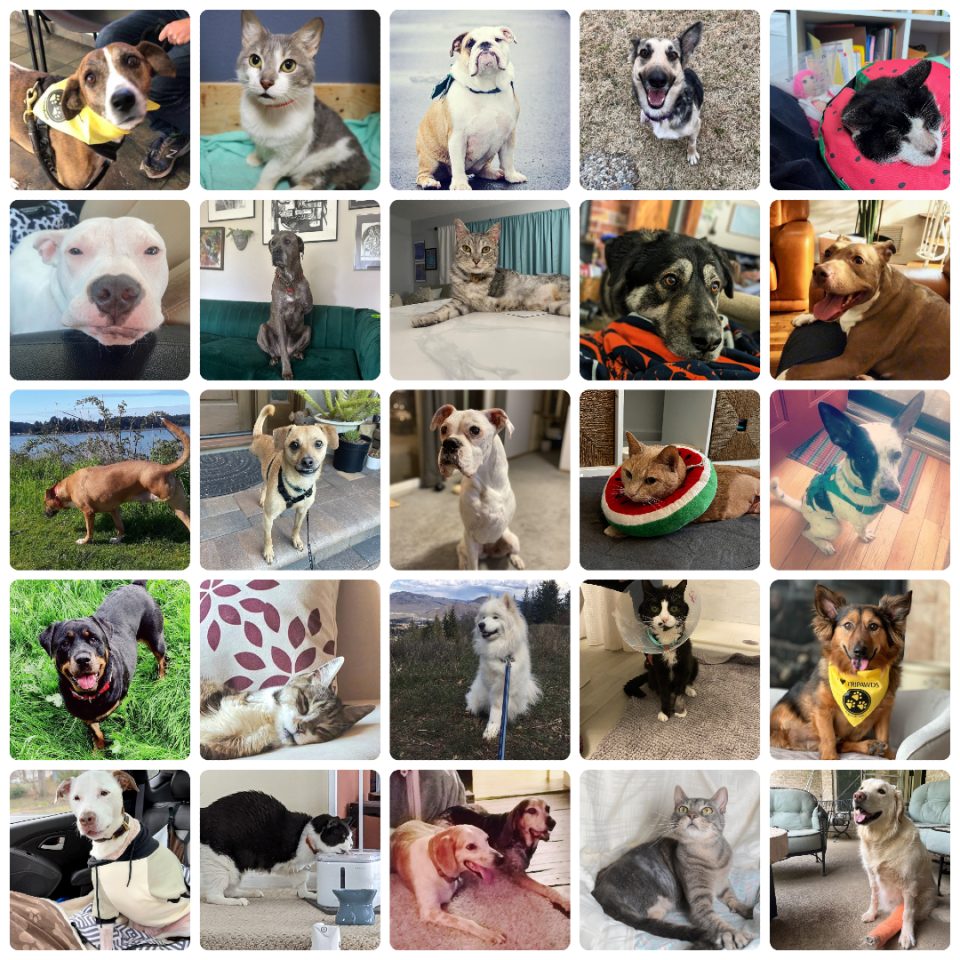 The goals of our 2023 cat and dog amputee survey are to:
Inform the veterinary community about Tripawd pet parent satisfaction rates.
Comfort future Tripawds members with data that shows how how other cats and dogs lived life after amputation surgery.
Please Help Future Tripawd Parents
Veterinary medicine is evolving all the time. That's why it's so important to keep our shared experiences current, so that veterinarians and pet parents alike can discover what being a Tripawd can be like.
YOU have the experience and expertise to help show the world what the three-legged life is really like! Help a potential Tripawd parent know what to expect after surgery. Or if someone wants to adopt a Tripawd, your input can help them too!
We have two Tripawds Quality of Life questionnaires; one for cats and one for dogs. All answers matter. Your Tripawd can be presently living, or wearing angel wings. If you have multiple Tripawds, please fill out a survey for each one. Thank you!
Hurry! This survey closes on Friday, December 1, 2023