Not all Tripawds community members are here because of cancer. Junie's Tripawd Tuesday Ambassador story shows the second most common reason why animals lose limbs: accidents.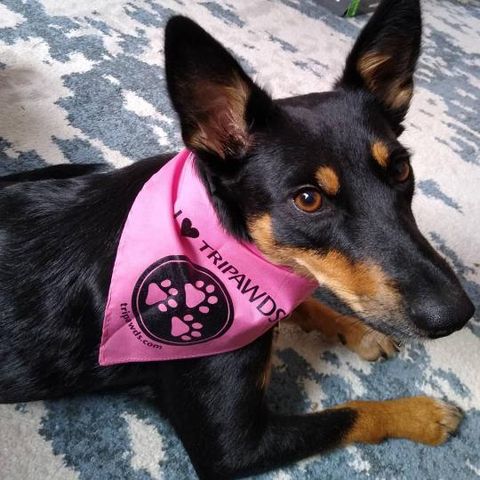 Life was rough for Juni until she was rescued. Now she's a Tripawds Ambassador!
Her mom Julia explains.
Juni's Tripawd Tuesday Story Will Make Your Heart Happy!
This is Juni!
Juni was hit by a car living in Georgia as a stray. She ended up in a high kill shelter with a shattered leg that had never healed.
She was then part of a shipment of dogs that were rescued from the shelter in Georgia and brought to a no-kill shelter in Michigan that was able to get her shattered leg amputated.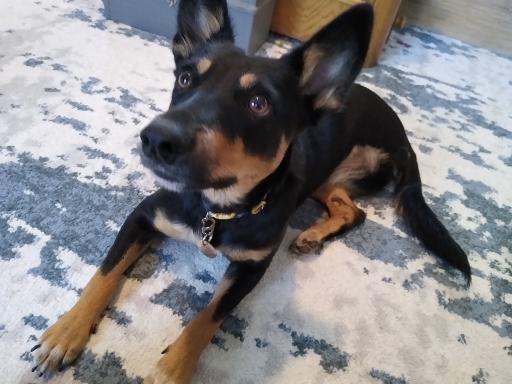 I found her in a post shared online and was able to take her home just days after her amputation.
Now she is doing so much better without the chronic pain from her leg.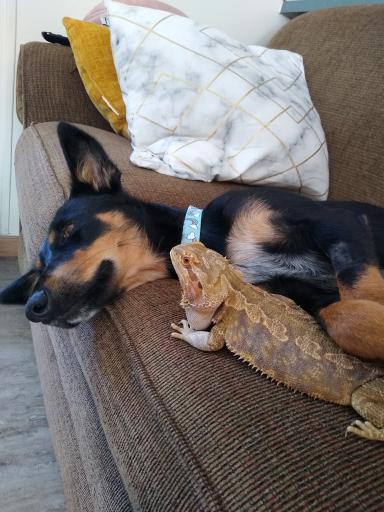 She absolutely loves playing fetch and runs just as fast as any four legged pup!
We Want YOUR Tripawd Tuesday Story!
Want to share your Tripawd hero's story? Whether you have one, two, or more Tripawd dogs with three legs, a coyote, a cat, or a rabbit (or any three-legged animal!), share your three-legged love story with the world and inspire others! Send your Tripawd Tuesday shout-out now.
Each Tuesday is the best way to celebrate Tripawd amputee pets from around the world. Reach out to us for a chance to be "Tripawd of the Week." Just share your story in a few words and you're in!
We love it when Tripawds parents want to become a Tripawds Ambassador with their dog or cat. It's not required to be a Tripawd Tuesday star. But all proceeds help keep this community online.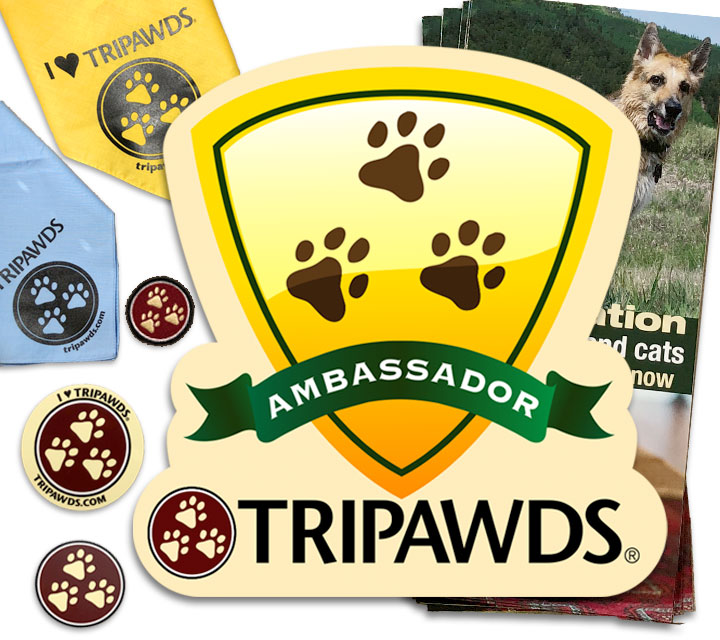 Whether you are a bonafide registered Tripawds member, or part of our Facebook, Twitter and Instagram communities, we want to tell the world about your three-legged cat or dog.
Send Your Tripawd Love Story in 3 easy steps:
In a short paragraph or two (or longer if you'd like!), describe your three-legged hero's story. Share a photo, video or both.
Got a Tripawds Forum topic and/or Tripawds blog that you started? Be sure to include that link too! Of course let us know any social media handles that feature your Tripawd.
Then send your story to us via email, Facebook Messenger, or direct message us on Twitter or Instagram @TripawdsCommunity.
We try to publish a new Tripawd story each week. It's time for yours to get featured!