It's National Veterinary Technician Week (Oct. 17-23), aka #vettechweek! Have you thanked your veterinary technician yet? Please do! Tripawds community, let's give these heroes all the love they deserve. Share your vet tech hero story with us and the world, they need our appreciation more than ever!
One Vet Tech Hero Made Tripawds Happen
Way back in fall, 2006, we struggled to find out why Tripawds Chief Fun Officer Jerry G. Dawg was limping. His veterinarian prescribed one NSAID after another. "He's getting older. Stop running with him," was the only recommendation he gave. None of the meds worked, and Jerry's limp grew worse. After a third and final frustrating visit without a firm diagnosis, we exited the lobby feeling let down and defeated. Walking out with our heads down and one stressed out dawg, we didn't notice that a vet tech had followed us outside.
"Hey you guys, hang on," she softly called out. Out of earshot from her employer, the compassionate vet tech stopped us before we got into the truck.
"I think you should get another opinion."
The suggestion stopped us in our tracks. A second opinion? Like from a different vet? Being brand new dog parents, and young enough that we had no health issues ourselves, the idea had never occurred to us. "You mean at another vet clinic?" we asked. "Yes, try going up to Sunny Brae in Arcata. They should be able to figure this out."
We did as she suggested. And we found an amazing new vet, Dr. Andrea Christenson. But, even she didn't know why Jerry was limping. So Dr. Christianson recommended a third opinion at the University of California at Davis. "They have the best equipment, they'll be able to diagnosis this."
She was right. One week later, in November 2006, we learned why Jerry felt so bad. He had osteosarcoma. The clock was ticking. And that's when the Tripawds community unofficially launched.
Vet Techs, Tripawds Owes You So Much!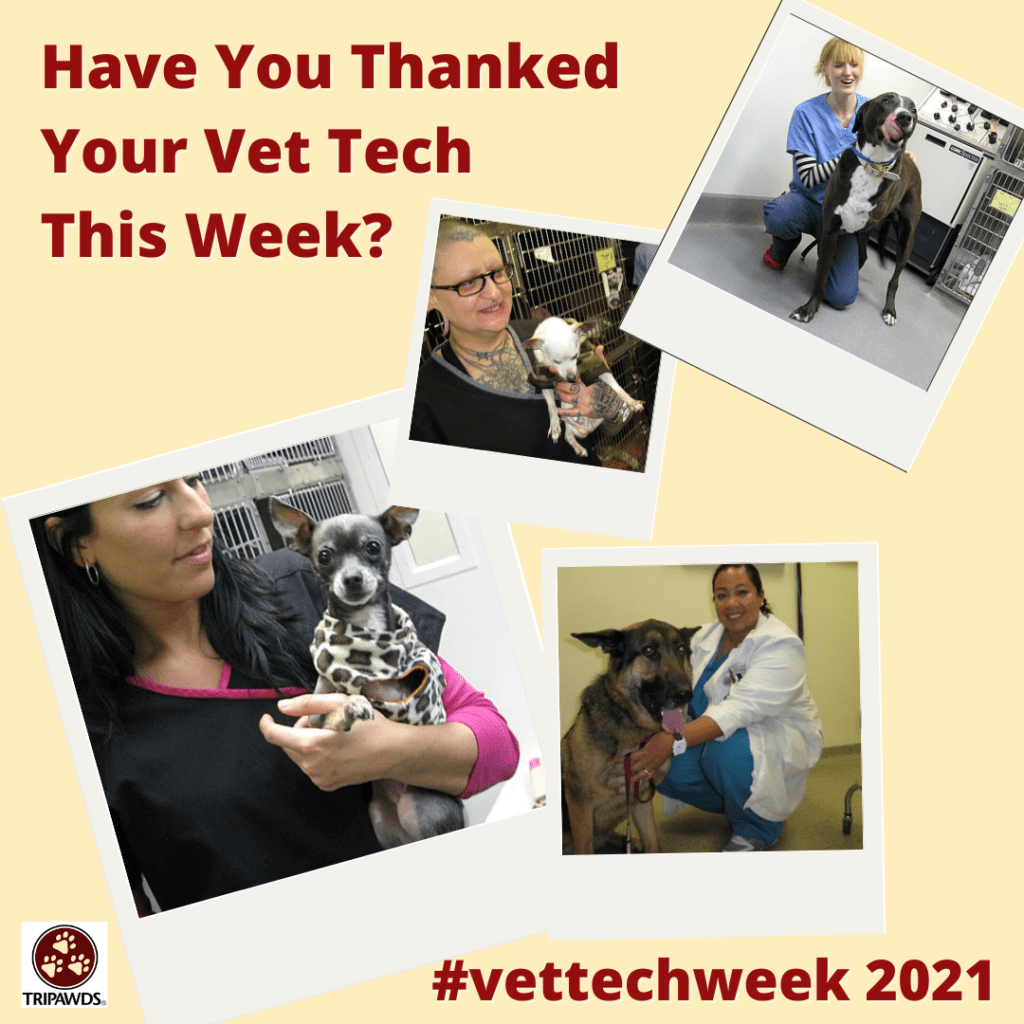 It's safe to say that if it wasn't for that courageous vet tech who stopped us in the parking lot of the clinic where she worked, Jerry might not have lived long enough for this community to exist. We owe a huge debt of gratitude to her. To this day do not know her name, or where she ended up working. We never went back to the practice, which has long since closed.
If we could meet her today, we would give her the biggest hug imaginable. And we have a feeling that you would too.
Let's show our vet tech heroes all the love they deserve!
Veterinary technicians work in one of the most high-stress occupations out there, and need to know how much we value their guidance to help our pets live long, healthy, happy lives.
Thank you to the veterinary technician who saved Jerry's life. Thank you to ALL the veterinary technician heroes, from the entire Tripawds Nation. You are doing life-saving work!
Learn More About Vet Tech Careers During #VetTechWeek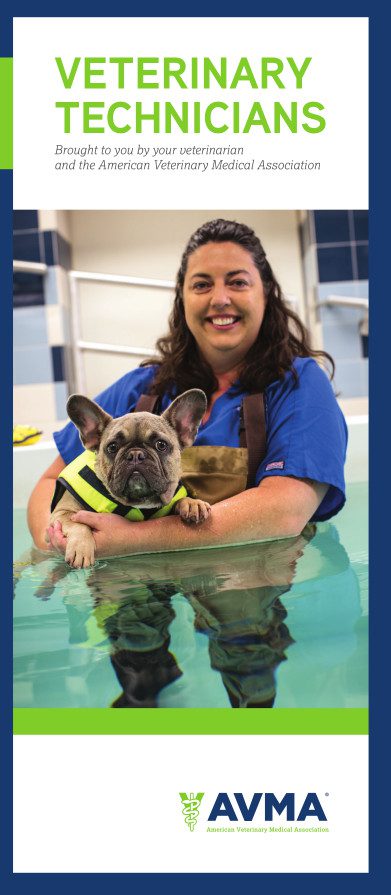 Veterinary technicians are in short supply and high demand! If you are interested in pursuing this important, life-saving work for animals, download the American Veterinary Medical Association Veterinary Technician Information Brochure to see if it's a path you'd like to pursue!