When dogs lose vision, it's not as bad as we humans imagine. Today for Tripawd Tuesday, you'll see what we mean. Meet Rocky a brave, blind Tripawd Rottweiler who proves animals are more resilient than we imagine.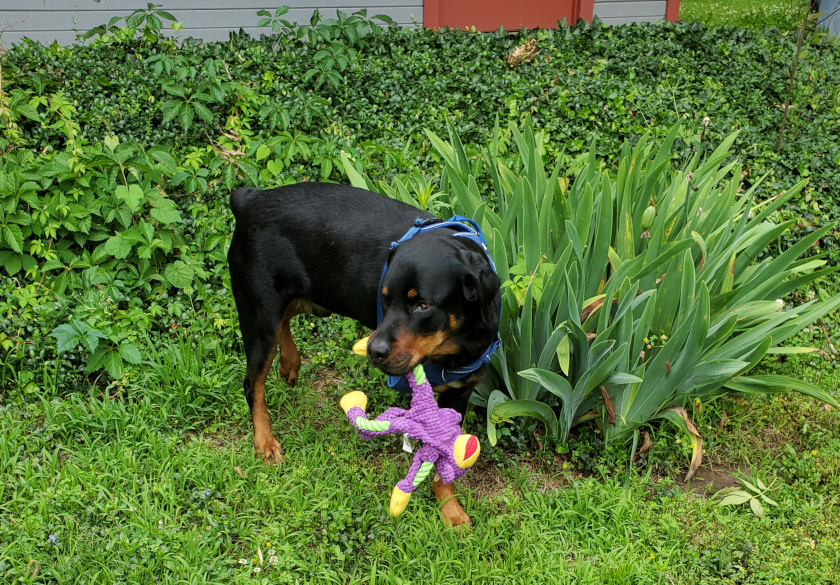 He lost his leg but not his sparkle, and one month after amputation surgery he is showing the world that a large, vision-impaired amputee dog can be just as hoppy as any other Tripawd! Here's his story by his mom, Lynne Mueller
Meet Rocky the Brave, Blind Tripawd Rottweiler
Rocky, my blind 5 year old Rottweiler, came into my life as a foster for a Rottweiler Rescue group.
I'd never had a blind dog before so we had a few challenges but I figured out what worked for him and we've created an unbreakable bond since he depends on me to guide him. I adopted him about a year ago.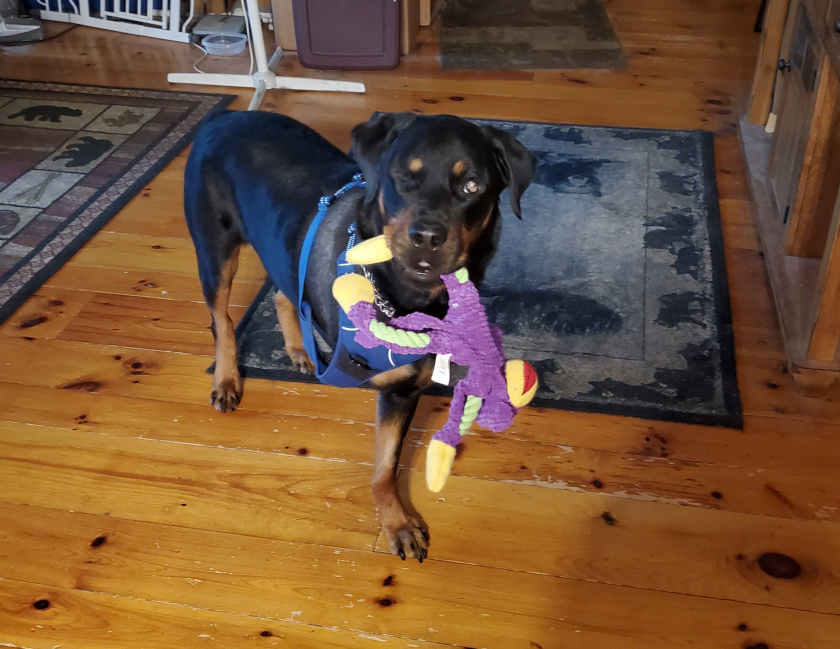 About a month and a half ago he started limping off and on. I took him to the vet thinking he had elbow dysplasia and then I got the news that all Rottie owners dread. Rocky had osteosarcoma. He was diagnosed on 5/6/20.
My vet recommended amputation but I was hesitant and worried if he could adapt to being a Tripawd due to his blindness, but I decided to give him the chance and his right front leg was amputated on 5/12/20.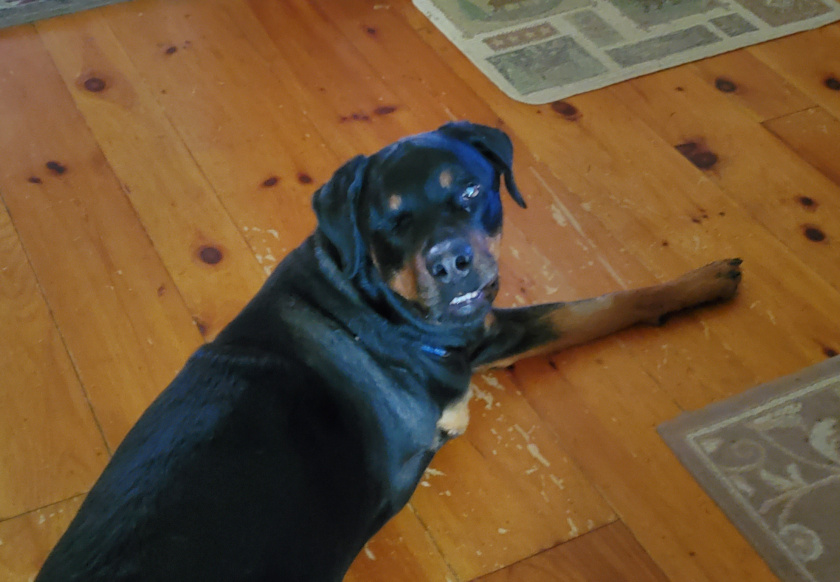 The hardest part was not being able to be there when he took his first steps as a Tripawd due to Covid. I picked him up the next afternoon and we started our Tripawd journey together. The first day he could only take about 4 steps before he had to rest but we are gradually building his strength up.
He is so determined. He had his first chemo treatment on 5/26/20 and is doing great. We continue taking walks and he is getting stronger everyday.
Get Your Hero Featured in Tripawd Tuesday!
Whether you have a three-legged Mastiff or a Tripawd kitty, it's time to share your three-legged hero's story with the world! Send your Tripawd Tuesday shout-out now. Each Tuesday is the best way to celebrate Tripawd amputee pets from around the world. Enter for a chance to be "Tripawd of the Week." Just share your story in a few words and you're in!
Whether you are a bonafide registered Tripawds member, or part of our Facebook, Twitter and Instagram communities, we want to tell the world about your three-legged cat or dog.
Send Your Tripawd Tuesday Pets Story in three easy steps:
In a short paragraph or two (or longer if you'd like!), describe your three-legged hero's story.
Share a photo, video or both.
Got a Tripawds Forum topic and/or Tripawds blog that you started? Be sure to include that link too! Of course let us know any social media handles that feature your Tripawd.

Then send your story to us via

email,

Facebook Messenger, or direct message us on

Twitter

or

Instagram.
We publish a new Tripawd story each week. It's time for yours to get featured!