There's so much to know when adopting a Tripawd! Don't miss part one in this series: Ten Things to Know About Adopting a Tripawd (Part 1). Check out that post to learn the first five of ten important Tripawd adoption tips. Then, come back here for the next five things to know if you want to rescue a three-legged dog or cat.
Want to Rescue a Tripawd? Read these Tripawd Adoption Tips first.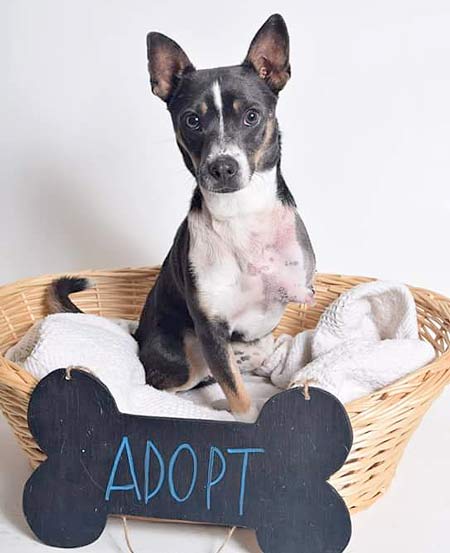 Tripawds can do anything their four-legged pals can do, within reason. A Tripawd parent needs to keep close watch on their dog or cat's living environment and activity. To prevent osteoarthritis pain later in life, and reduce the risk of an injury, here's what you need to know.
For amputee dogs, shorter, more frequent walks are best.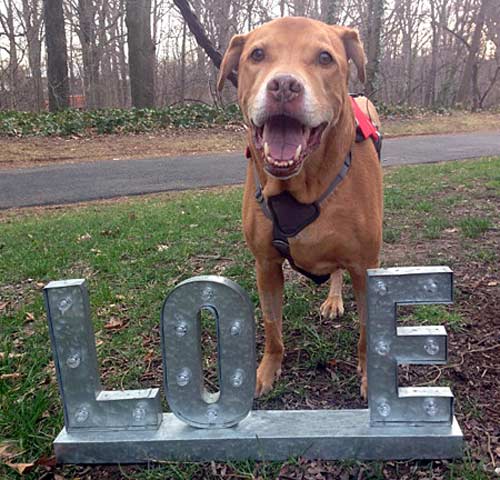 Forget the one long walk at day's end. Rehab therapists tell us that shorter, more frequent walks are the best way to reduce the risk of joint stress and injury.
A Tripawd dog should only walk 10-20 minutes, two to three times a day. Anything more than that places unnecessary stress on their bodies.
One more thing about how far to walk a Tripawd: these dogs generally do not make good running and hiking companions. It's a bad idea to think about adopting a Tripawd with the expectation you will go on long walks together. Sure, a younger dog can often hike a few miles with their human, but they will pay the price for it eventually. Don't risk it.
If you want your Tripawd to hike with you, a K9 SportSak or a dog stroller is your safest bet to avoid injury.
Tripawd cats do better when they can't jump to or from high places.
Things that your cat may have done safely and naturally before, may be hazardous now. Protecting your three-legged cat from falling and jumping injuries is so important. While it's almost impossible to stop a determined cat, there are ways to reduce the risk of an accident around your home and yard. For example:
Keep your cat indoors.
Build a Tripawd-safe Catio.
Block high perches, like the tops of cabinets and refrigerator.
Use pet stairs and ramps that create safe climbing and descending opportunities
Install a Tripawd-friendly cat tree – something that isn't too high or too challenging.
Slippery floors are a Tripawd's worst enemy.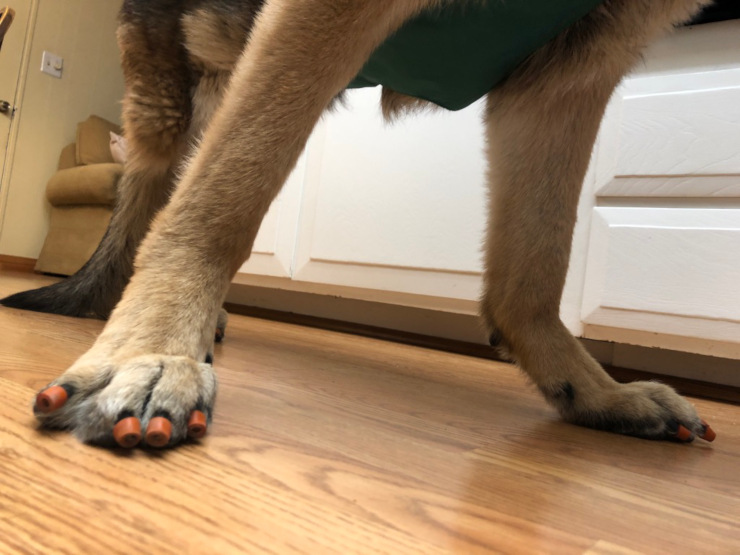 Many Tripawds can walk on slippery floors, but it's not the best idea. Imagine trying to ice skate around your home all afternoon–it's just like that for a three-legged animal to get around on slick flooring.
If your home has slippery floors, covering them with traction is the kindest thing you can do adopting a Tripawd is in your future. You don't need wall-to-wall carpeting, but at the very least put down rubber-backed throw rugs, carpet runners and stair traction. You can also use things like Dr. Buzby's Toe Grips at times, but your best bet is to have floor traction available 24/7. These minor Tripawd traction mods ensure your pet doesn't slip and pull a muscle.
Tripawds are prone to arthritis and joint stress at a younger age.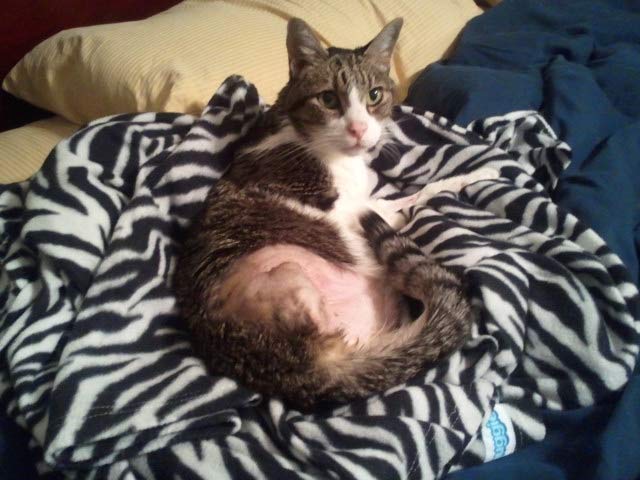 Dogs and cats were indeed born with a spare leg, and they can get around fine without one. But since their bodies weren't designed to do so, over time the abnormal gait will cause premature wear and tear on joints. One orthopedic study also showed that Tripawds may be more prone to cruciate tears and other orthopedic injuries.
If you are interested in adopting a Tripawd, you need to know that it will take money, time and effort to minimize the risk of joint stress and orthopedic damage. Sure, we should do this for all pets, but this is especially true for Tripawds. Get started by:
Keeping your pet slim
Give good joint protection supplements
Managing physical activity
Work with a veterinary rehabilitation therapy team.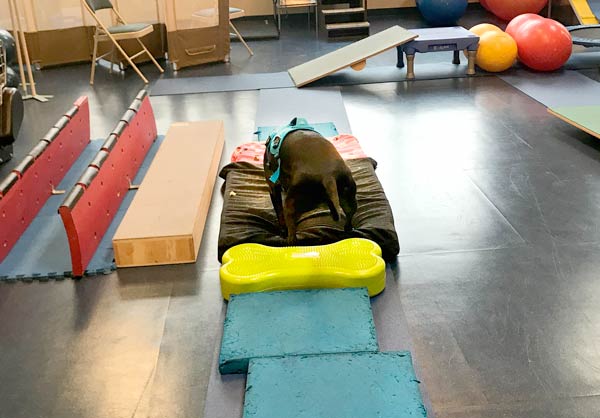 As laypeople, it's hard to say what a good exercise for a Tripawd dog or cat looks like. We can offer tips and suggestions, but the only way to know for sure that all your effort, time and money will pay off is to get your Tripawd evaluated by an animal rehabilitation (physio) therapist.
There's nothing like the guidance of a trained, certified animal rehabilitation specialist to ensure your pet is on the right track to great health. And it's so good to have an expert to call when your pet develops some kind of arthritis problem or gets injured (notice we said when not if).
Even one consultation and evaluation with an animal rehab therapist can make a huge difference in your Tripawd's life. We are so confident that it works, The Tripawds Foundation may pay for your first rehab therapy visit!

Thanks for checking out these ten things to know about adopting a Tripawd. Now that you know more, be sure to hop over to the Tripawds Rescue Forum for listings of adorable three-legged dogs and cats for adoption. Let's find them homes and give them the hoppy lives they deserve!