It's another Tripawd Tuesday "Adopt a Russian Rescue Dog" feature! Last week you met Uran, the adoptable three-legged dog waiting for a forever home. And now we have one more Russian pup to feature, Mercury!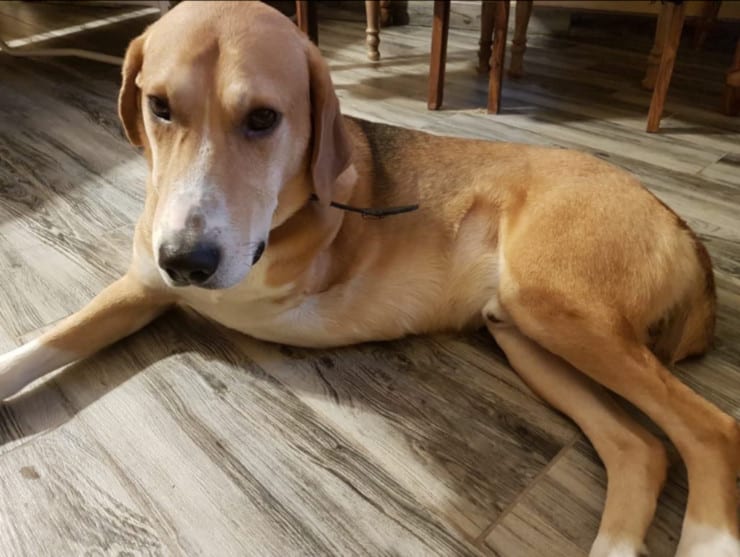 Scroll down for Mercury's story. And if you're wondering what it's like to adopt a Russian rescue dog, fear not, Tripawds member Angel Patches will put your mind at ease, so keep reading!
A Special Tripawd Tuesday: Russian Rescue Tripawd Dog Mercury is Waiting for You
Uran and Mercury are being cared for by the good people of Dire Straights Rescue Paws Team. We learned about the work they are doing from Tripawds member Debbie, mom to Angel Patches.  Here's what Debbis told us about this handsome Tripawd hound dog.
Mercury is a pure hunting breed dog who ended up in a kill shelter because he lost his paw and could not help his former owner in hunting adventures.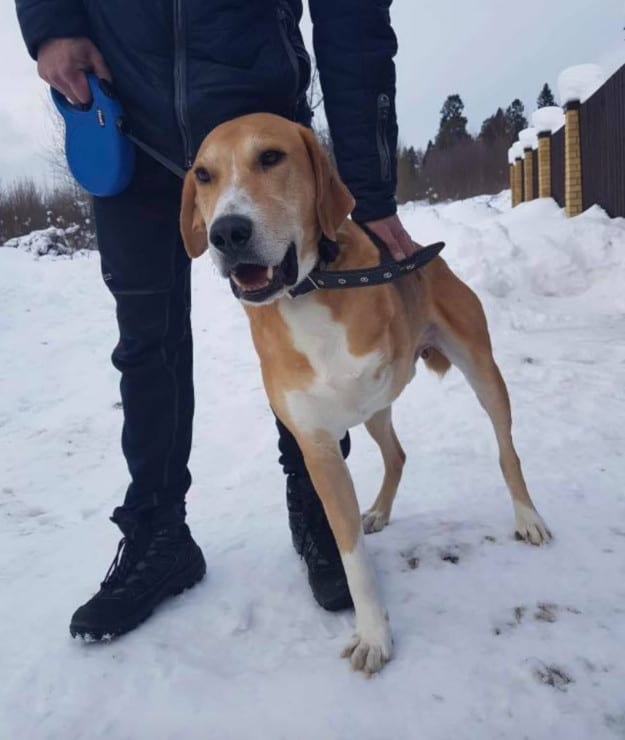 He is approximately 4 years old, fixed, healthy, very friendly with dogs (better with females as he was bitten many times by dominant males and does not trust them).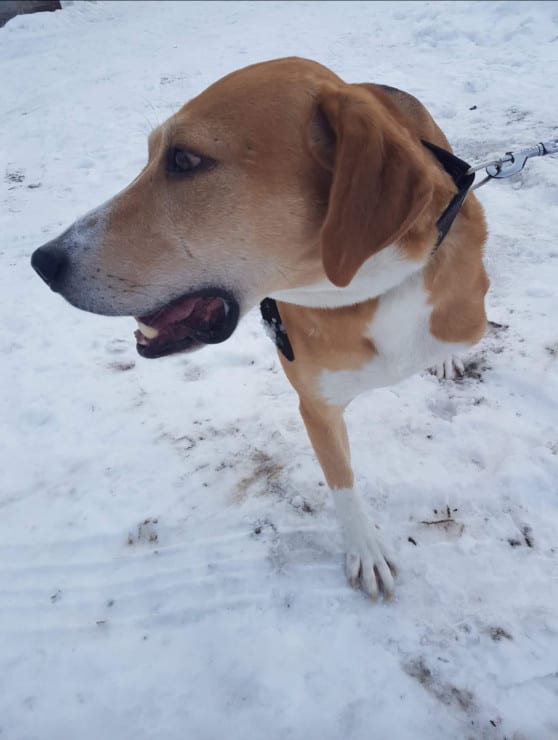 Very human oriented, adores kids. It is unknown if he is good with cats as he may have never seen one. He has a sweet personality, doesn't bark much and is currently in the United States.
Learn more about Mercury
apply to adopt this Russian Tripawd rescue!
Tripawds are Waiting: How Adopt a Russian Rescue Dog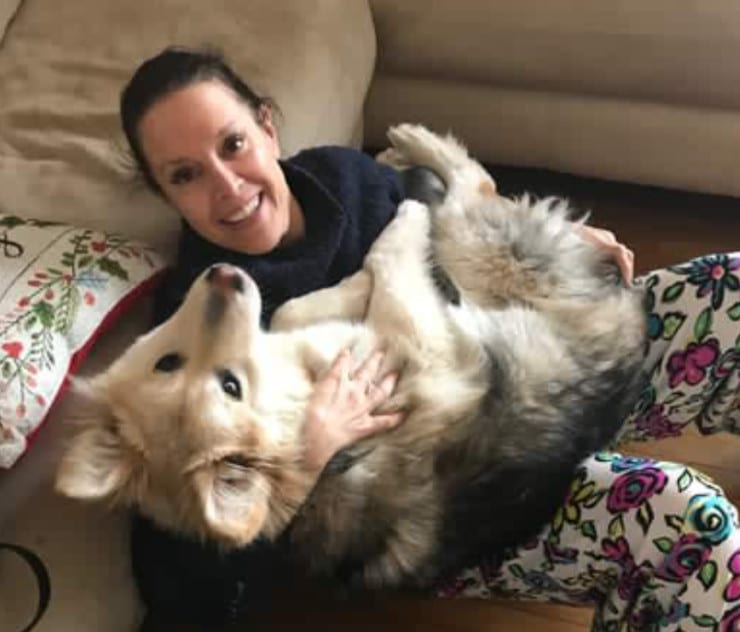 "A dog in need is a dog in need," says Debbie, who is now mom to three-legged beauty Katusha and her four-legged sibling Dasha. Here's what she told us about the process to adopt a Tripawd Russian rescue dog.
Why did you get involved with Dire Straits Rescue?
I met someone through the Tripawds site and she told me about them. After hearing about them and what they do for dogs, I knew I wanted to get involved and help.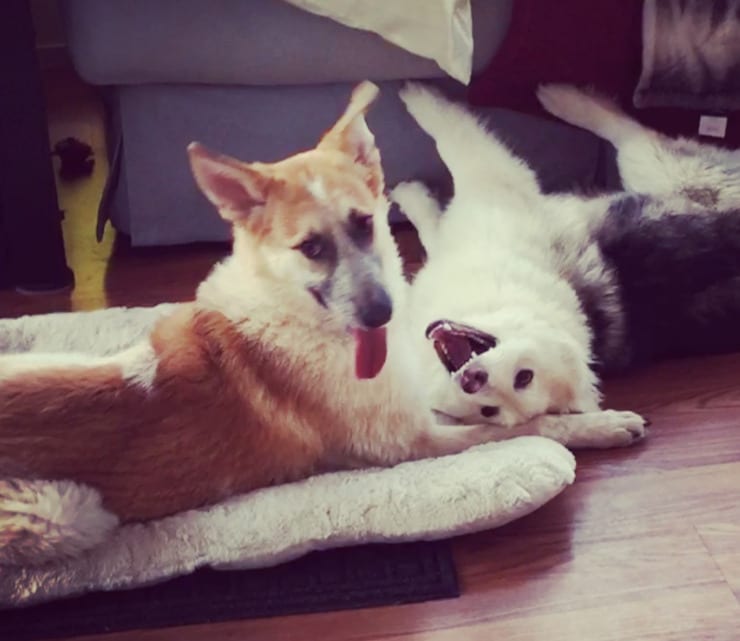 What has been the best part about adopting a dog from Russia?
For both, but especially the Tripawd, conditions were particularly harsh. Knowing that I truly saved them from abuse, neglect and extreme weather is so rewarding.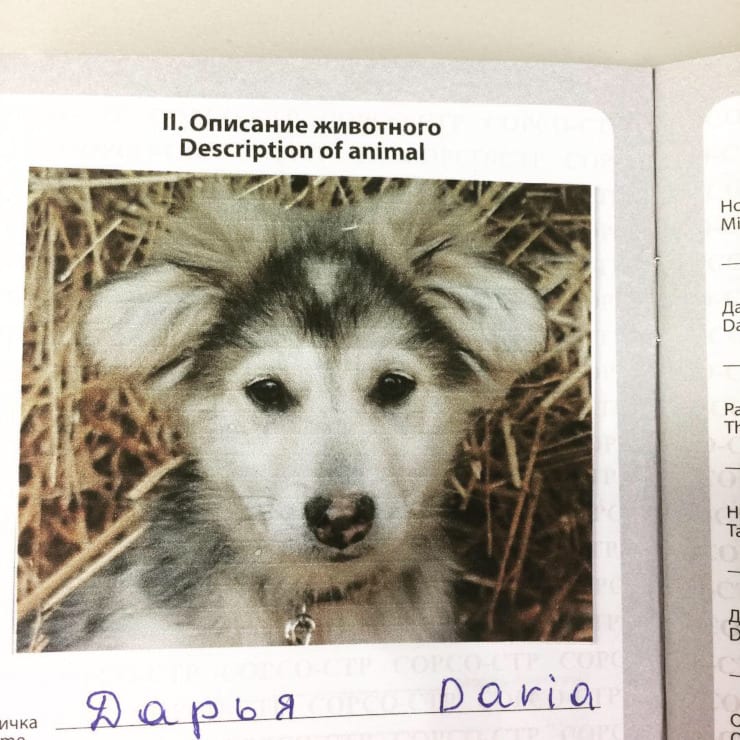 What has been your biggest challenge as an adopter?
My new girl is a fear nipper and I've never had a dog that nips. It's been challenging because we can't have anyone come in to help out when we have to be out.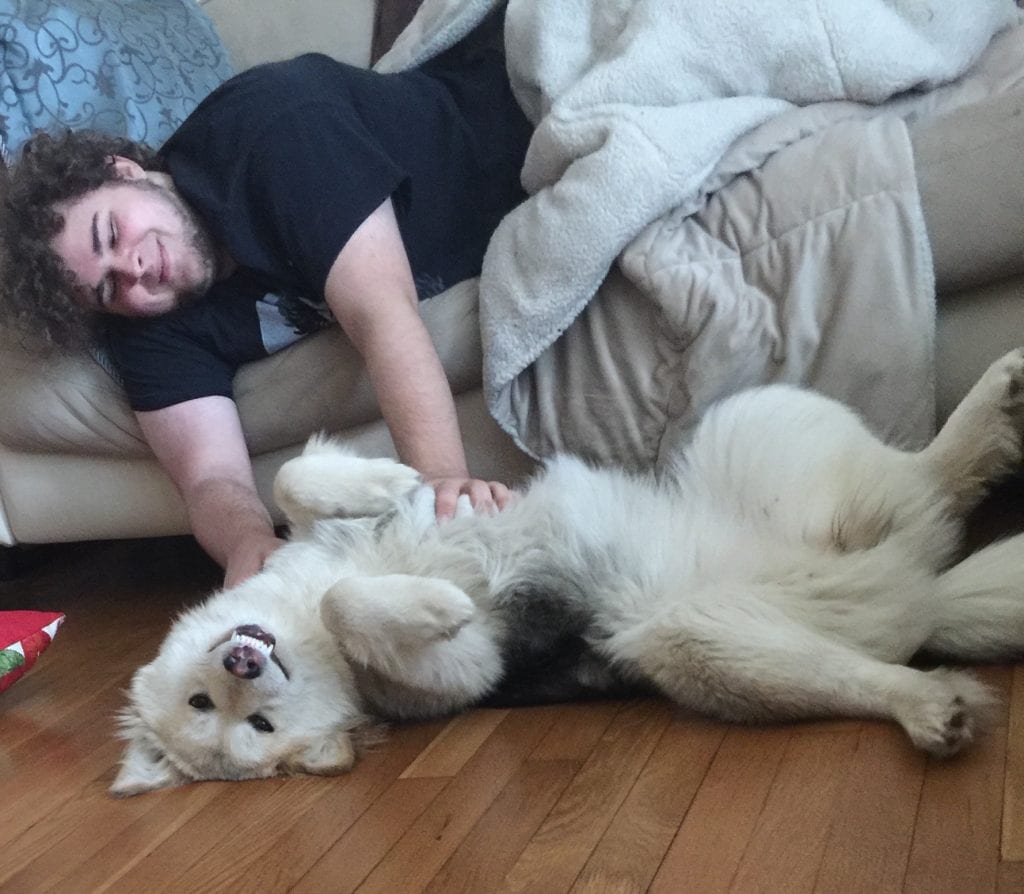 And what has been your greatest reward so far?
There are so many but seeing them both getting less fearful and more loving is so rewarding. Especially the Tripawd. People were so mean to her and yet she loves us so much.
Are there any special skills needed in order to work with dogs from Russia?
I learned to say "no" rather quickly! But I also learned to say "good girl", "good dog" and "I love you" in Russian to comfort them. Other than that, no special skills required.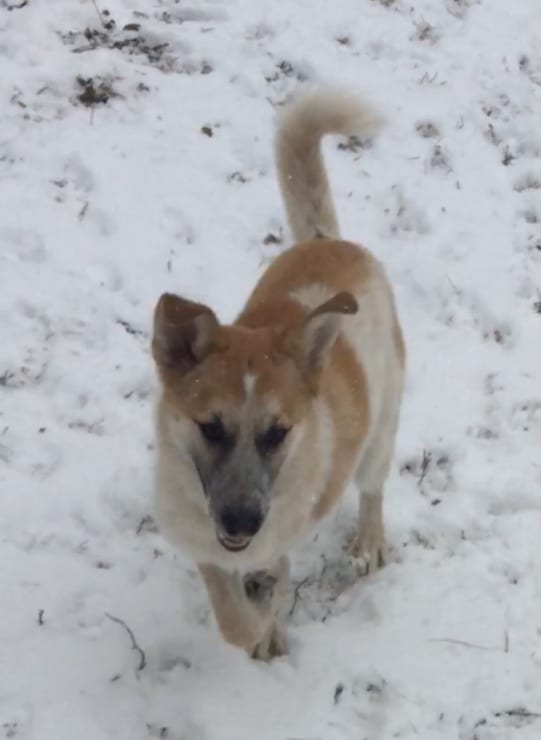 Katusha enjoys living in the U.S. with Angel Patches family.
What can someone expect once they apply to adopt a Russian Tripawd dog?
Once someone puts in an application, depending on where the dog is, it could be a few days or a couple of months. If your new baby is in Russia it can take a while until they find someone willing to fly with the dog.
They get volunteers to fly or one of the women with Dire Straits will pick them up herself. They ask that you pay airfare and pick the dog up at the airport. Sometimes they will bring the dog to the adopter if they are asked to.
Some of the dogs are in Pennsylvania and Ohio and they will bring the dog to the adopter so those adoptions will happen faster.
For us, both dogs came from Russia and we picked them up at JFK international airport. The dogs were stressed and fearful after their flights but they are getting better and better over time.
I don't regret my decision and would do it again in a heartbeat. Once a Tripawd mom, always a Tripawd mom.
Read All Tripawd Tuesday Stories
Your Pet Can Star in Tripawd Tuesday
Each Tuesday, Tripawd dogs, cats and other critters from around the world can enter for a chance to be "Tripawd of the Week." Just share your Tripawd's story and you're entered to win! On every Tuesday of the week, tell us about your three-legged hero. Just follow these easy steps:
In a short paragraph or two (or longer if you'd like!), describe your three-legged hero's story.
Include photos or links to videos already uploaded to YouTube.
Include a link to your Tripawds Forum topic and/or Tripawds blog, social media handles, etc.

Email your story and photos

 

to us.
All entries must be received by Saturday at 11:59 pm. One Tripawd story will be selected at random to be featured the following Tuesday.