A dog or cat's amputation surgery and recovery gives us an education we never wanted, especially when it comes to the cost of veterinary care and the importance of having pet insurance. Finding a plan is even more mind-blowing, but the Consumers Advocate experts are here to help us find our Tripawds' best pet insurance plan.
Experts Help Find Your Tripawd's Best Pet Insurance Plan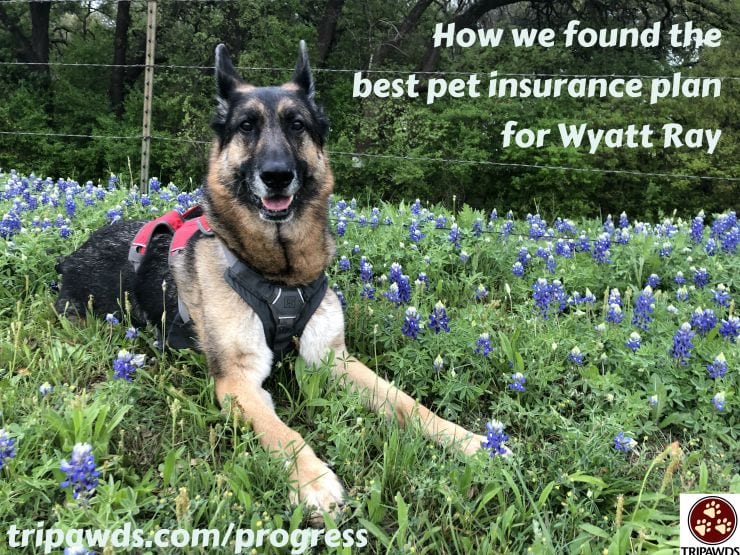 When a dog or cat loses a leg for whatever reason, it's not cheap. The costs of amputation surgery for dogs and cats, cancer care and other amputee pet treatments is incredibly expensive.
But no dog or cat should ever be lost to economic euthanasia because their human cannot pay for care. Today's pet insurance plans are the best way to avoid that terrible situation.
Unfortunately choosing pet insurance plans feels like throwing darts on a map, blindfolded! It's hard to know which policy is best and relying only on friends' recommendations is not a good idea because all pets and budgets are different.
Thankfully Consumers Advocate has cut through the confusion for us in their new article, "Best Pet Insurance Based on In-Depth Reviews."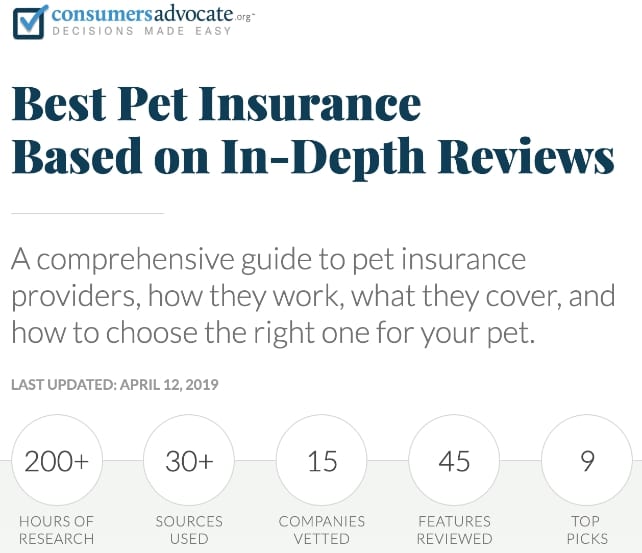 The article breaks out pet insurance research into key areas we need to consider before enrolling in a plan:
What pet insurance usually covers (or won't cover)
How to understand conditions covered and benefit limits
Which kinds of plans and coverages to avoid
We appreciate how it's written in simple language and is easy to understand. It's more helpful than other pet insurance articles because it compares the top pet insurance companies' plans and premiums to one another, whether you're in Canada or the United States.
Most plans allow you the ability to customize your deductible, reimbursement percentage, and benefit limits. Tinkering with these three factors determine what you are going to be paying monthly.
How We Found the Best Pet Insurance Plan for Our Wyatt Ray
No, pet insurance premiums are not cheap, but neither is a vet visit. In fact, just this morning I was complaining that our Wyatt Ray's monthly pet insurance premium costs more than our auto insurance! But after reading this article I felt better when I learned that Trupanion is giving us the best and lowest rate for the coverages we want (accident, illness, rehabilitation therapy and prescription coverage to name a few).
Don't put this off for another day. Pet insurance is a critical emergency safety net for all of us. Our furry family members are worth the effort it takes to find a plan. Hop on over to
Compare pet insurance plans with these companies.*

*Tripawds receives a small commission if you enroll via certain links above. Thanks for your support!