Hey everypawdy, it's Wyatt Ray, your Tripawd Spokesdawg coming to you from the great country of Canada! And today I want to share a quick Tripawd Tuesday story about a super cool three-legged senior cat who visited us recently.
Meet Othello, the Three-Legged Senior Cat who Defies the Odds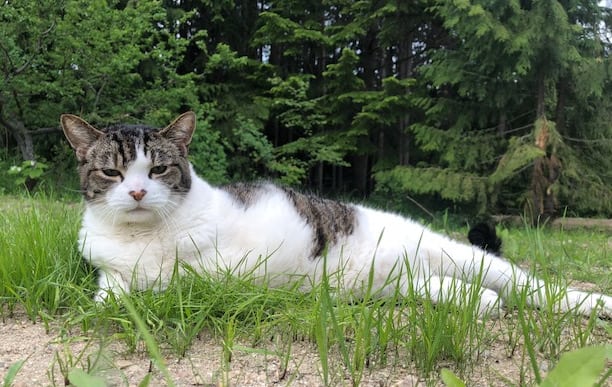 Yeah, he's a fine looking feline, isn't he? The day we hung out with Stewie, Othello stopped by with his mom, Leone and his dad, Greg.
OK I'll admit, I was so excited to see a CAT at my door that I went a little bonkers. That like never happens! But Othello didn't seem to care though. He's pretty brave.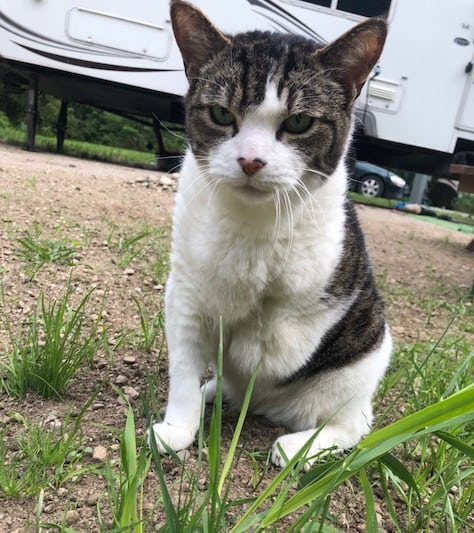 Dad stayed inside to make sure I kept my cool, but mom ran outside and slammed the door behind her. Othello was such a great surprise, she just had to get to know him.
And what she learned amazed her: this cat from Naksup, British Columbia, is sixteen years young! Yeah, almost twice as old as ME! Don't you think he looks like a kid?
Othello Gets Around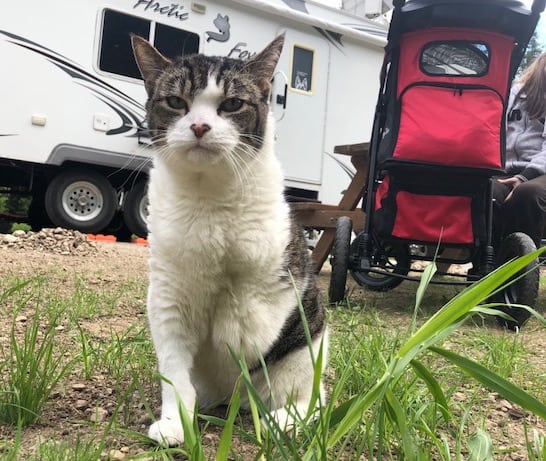 Leone says he got some serious injuries when he went on an outdoor adventure. He barely survived to become the strong, three-legged senior cat that he is today.
Since he lost his leg Othello doesn't get to travel solo like he used to. But that's OK, because now he has a cool ride and two adoring chauffeurs who take him everywhere they go. What a lucky cat!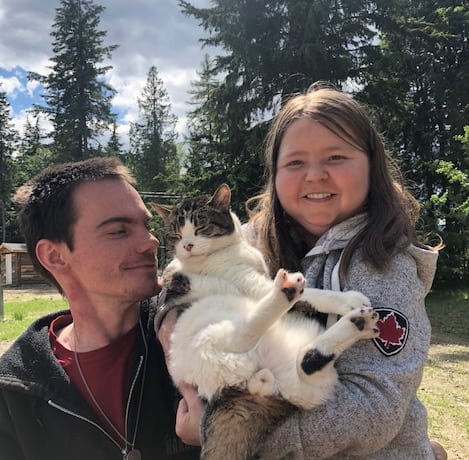 I'm glad he stopped by, just wish I could have had longer to get to know him. I think we could have become friends.
Your Hero Can Star in Tripawd Tuesday!
Each Tuesday, Tripawd amputee pets from around the world can enter for a chance to be "Tripawd of the Week." Just share your story in a few words and you're entered to win! tell us about your three-legged hero in three easy steps:
In a short paragraph or two (or longer if you'd like!), describe your three-legged hero's story.
Share a photo, video or both.
Got a Tripawds Forum topic and/or Tripawds blog that you started? Be sure to include that too! Of course let us know any social media handles that feature your Tripawd.

Then just Email your story and photos

to us.
We publish a new Tripawd story each week. It's time for yours too!