Tripawds parents around the world make this community the most outstanding place on the internet. Everyone has something to offer members new and old, whether it's a thoughtful response in the Discussion Forums, an inspawrational Tripawd Tuesday story, or even a beautiful song to sing like the Tripawds Tribute Theme Song crafted by Super Stu and Allensong Music!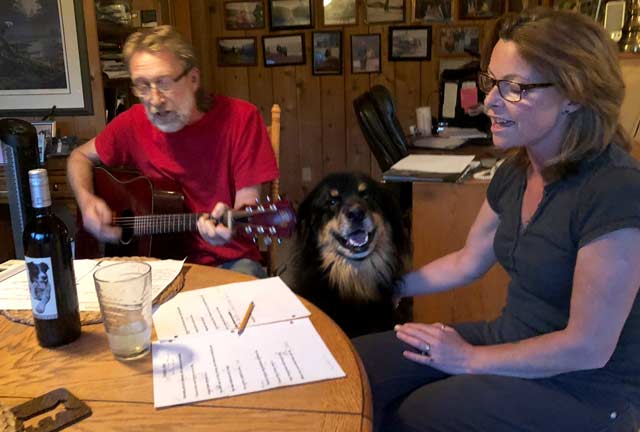 It's the First Ever Tripawds Tribute Theme Song!
Meeting Super Stu's pack has been the highlight of our summer travels. Not only were they fabulous hosts, but when we arrived they debuted a one-of-a-kind Tripawds Tribute Theme Song for the entire community! Petra and Paul are such talented musicians, we know you will love their special gift of song as much as we do:
This sweet tune barely scratches the surface of the wonderful catalog of music that Petra and Paul have crafted as Allensong Music. Be sure to learn more about this musical Tripawds pack and download their music today!