Today's Tripawd Tuesday feature proves that we don't choose our pets, they choose us. Meet Espi, a three-legged TriKitty sweetie who found her way to her mom just when she needed hope for better days ahead.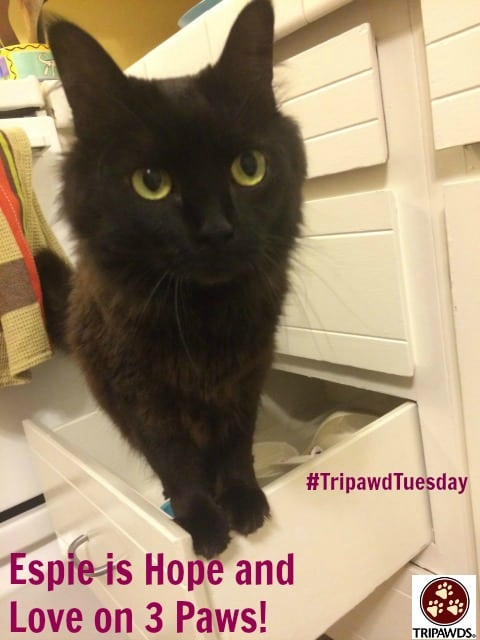 Here is her story as told by Monique, a freelance writer in Oregon.
TriKitty Espi Shares Hope and Love at First Sight
What we know of Espie's story and how she became a tripod is that she was hit by car on a highway outside of Portland. A Good Samaritan found her and brought her to the Oregon Humane Society, where the veterinary staff amputated her leg and placed her for adoption.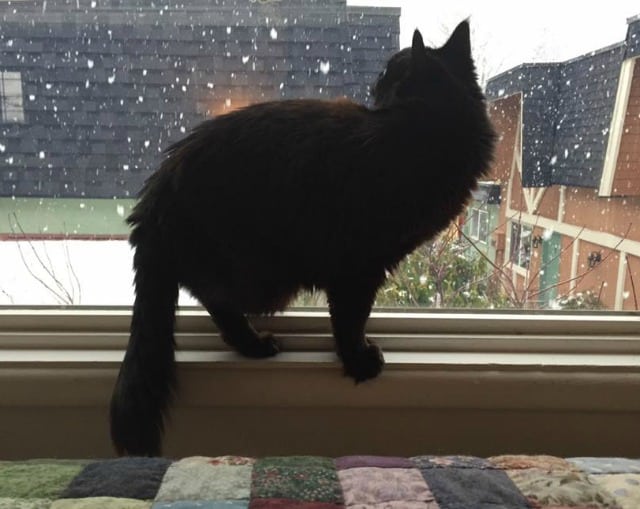 This was back in August of 2010, and I had been having a pretty bad time of it that year. I was at the shelter to adopt a cat and had already found one that I liked when I spotted Espie (named Pata at the time) in the cattery. Her description card read,
"Having three legs has not slowed her down or lowered her outlook on life. Pata is still full of energy and love."
When a shelter volunteer brought her to meet me and the other cat I had selected, Espie immediately curled up between us and started purring. Definitely love at first sight! I decided that the name Pata didn't suit her, so I stuck with the Spanish theme and called her Esperanza, which means "hope."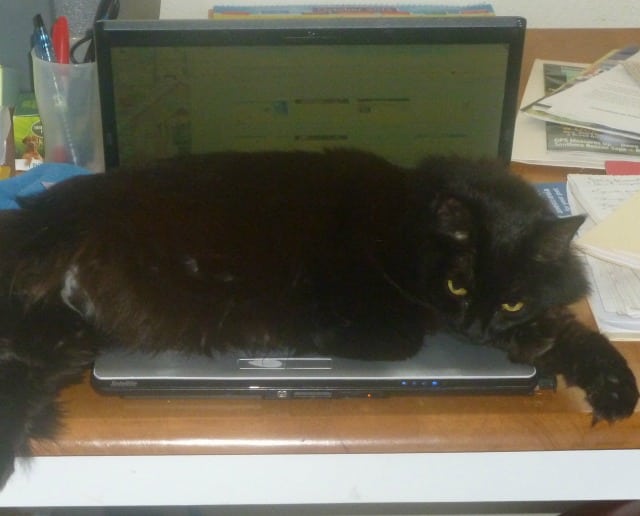 She is the spunkiest, most loving and hilarious kitty you could ever imagine, and we love her dearly!
Read All Tripawd Tuesday Stories
Your Dog or Cat Can Star in Tripawd Tuesday
Each Tuesday, Tripawd dogs and cats from around the world can enter for a chance to be "Tripawd of the Week." Just share your Tripawd's story and you're entered to win! On every Tuesday of the week, tell us about your three-legged hero. Just follow these easy steps:
In a short paragraph or two (or longer if you'd like!), describe your three-legged hero's story.
Include photos or links to videos already uploaded to YouTube.
Include a link to your Tripawds Forum topic and/or Tripawds blog, social media handles, etc.

Email your story and photos

to us.
All entries must be received by Saturday at 11:59 pm. One Tripawd story will be selected at random to be featured the following Tuesday.