Tripawd rehabilitation therapy is a new concept for many veterinarians and an animal physio therapist in England wants to change that. Her new amputee dogs health survey needs your input to help professional therapists understand the unique post-op needs of three-legged pets. We of course, are happy to help!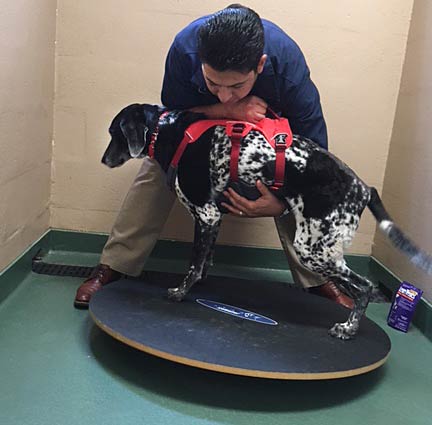 "I first became interested in the special issues for canine amputees some years ago, having met a couple with a young dog where no physiotherapy support or guidance had been given after the surgery. Hence it had mobility issues and they had no guidance at all," says Marjorie Somerville, assistant director of the Canine and Equine Physio Therapy Centre (CEPT) which runs out of Nottingham University School of Veterinary Medicine.
The goal of Sommerville's survey is to better understand the needs of canine amputees. We would also love to see a study done about feline TriKitty Tripawds but since amputee dogs are what most physio therapists like her work on, this is a logical place for Sommerville to start.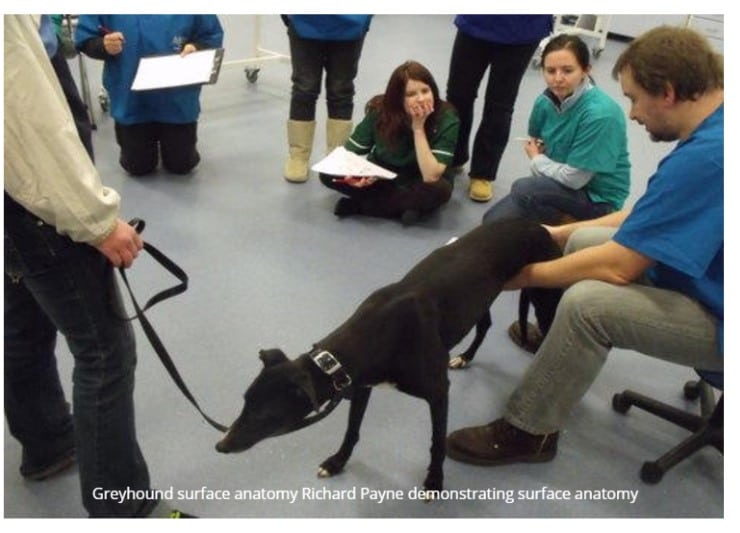 Information extracted from results will be used at Sommerville's physio therapy institute to educate veterinarians, vet nurses and others in the field who want to earn a MSc degree in Professional Practice in Veterinary Physiotherapy.

Email your completed survey by 31 October 2017. Responses will be kept strictly confidential and no photos or stories will be released without owner consent. If you have problems downloading or sending the survey, contact us.
Survey findings will be discussed on a future edition of Tripawd Talk Radio. Stay tuned for details!
"From all of the questionnaires, I hope we can develop a comprehensive understanding of all the issues, of therapy options, and also support for owners to include advice on after care and supportive aids," says Sommerville. "Hopefully we can get a significant paper published which will encourage the veterinary surgeons to make referrals to the veterinary physiotherapists. . . "
Recommended Reading
Find out how your Tripawd cat or dog can enjoy free Tripawd rehab therapy!