Calling all Tripawds members who want to end pet cancer! Please join Team Tripawds today to help eradicate this terrible disease. The first annual PuppyUp Chicago Walk is in a few weeks and our team needs YOU to raise funds for more comparative oncology clinical trials that are kicking cancer's butt right now!
Walk with Team Tripawds at Home or In Person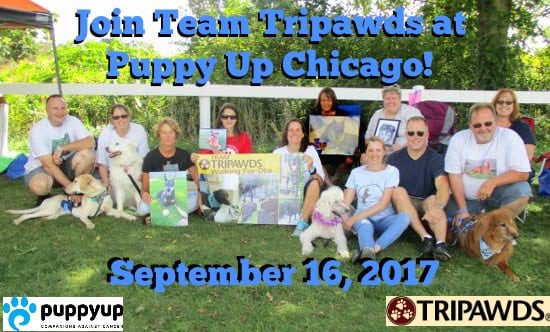 The Puppy Up Foundation raises awareness, education and funds cancer research that benefits both pets and people. We've held a special place in our hearts for them, ever since 2008 when we met founder Luke Robinson for the launch of his epic "Austin to Boston" canine cancer awareness walk. We've watched this foundation grow and do great things to help study and end cancer in pets and people. Puppy Up gives us hope for a cure.
Whether you can be at the inaugural PuppyUp Chicago Walk or can simply cheer us on from home, your support in any amount makes a difference.
A big thank you to Team Captain Christine, Mom to Gator and Angels Otis and Tess. She is leading the fundraising effort for our team before and during the event. Midwest Spokesdog Cadence will be there too! Please join Christine, Cadence and so many other great packs on September 16!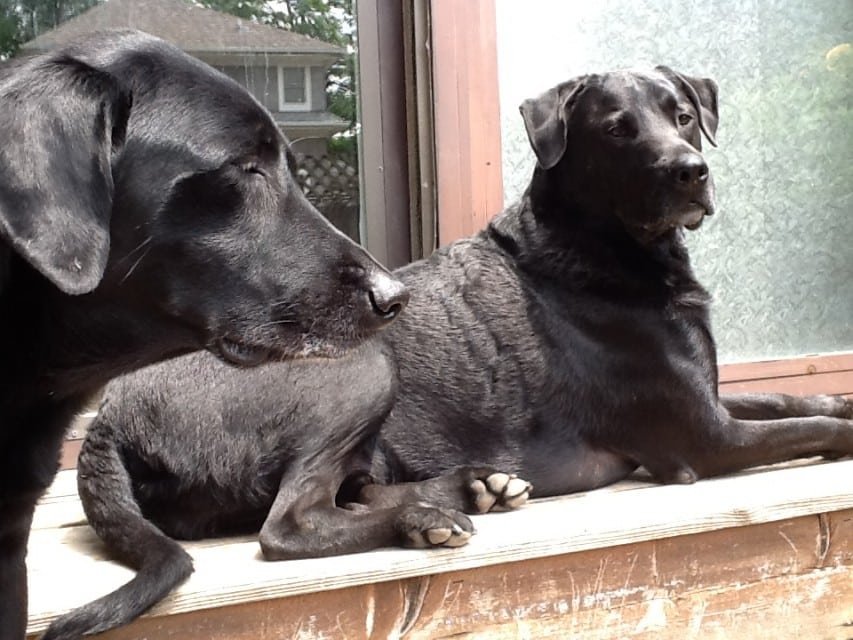 Got questions? Hop over to
the Tripawds Parties Puppy Up Chicago Discussion!
If you can be there, remember that day of walk registration opens at 10:00 am with the 2-mile walk kicking off at 11:15 am. Come and enjoy time with your dog!
Fun sponsors and vendor exhibits
Great live music from the Suburban Cowboys!
Let your dog try an agility course
Watch CPD K-9 Rozi and her handler demonstrate her search skills.
Whether you just want to cheer us on from home or can attend on September 16, please support this important organization and hop over to