There's an old saying that goes "When you stop looking for love, you'll find it." That's exactly what happened to Rachel Ingutti when she "accidentally" crossed paths with this sweet three-legged rescue dog. You will love her Tripawd Tuesday Lilly love story!
Don't forget folks, you can share your Tripawd story too!
Tripawd Lilly Loves Her New Pack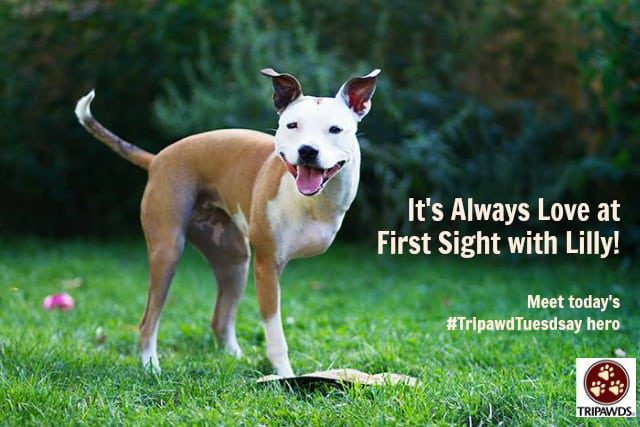 Lilly is a five year old pit mix who was adopted from Lollypop Farm, the Humane Society of Greater Rochester. She was transferred there from the Rochester City Pound to have her leg amputated- she came in with a severe fracture.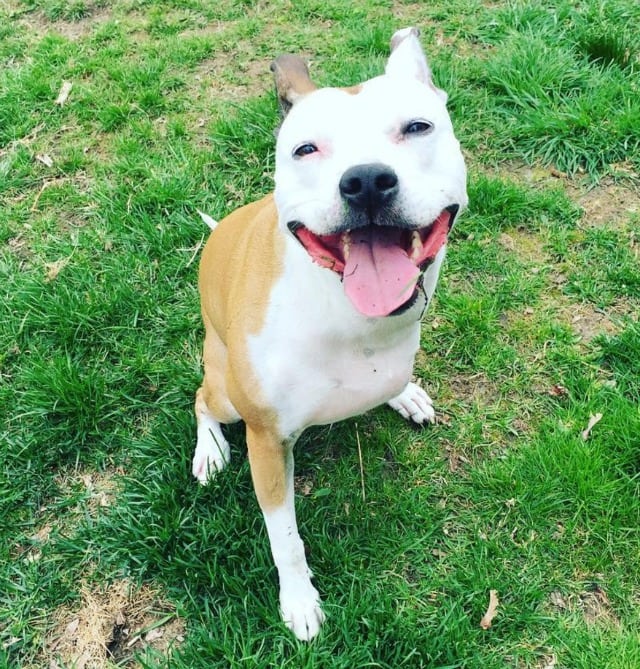 I worked there at the time and was NOT looking for a dog! One day I walked into the clinic and saw her- about 2 days post-op, sitting on a heating pad napping with a little kitten curled up on her. It was love at first sight!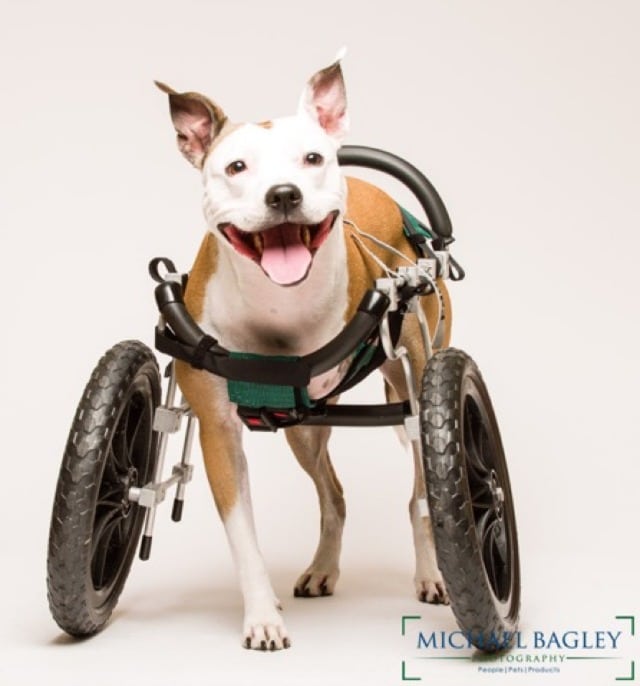 I soon took her home to foster her through the healing process, and I never brought her back! Lilly does really well on three legs but does get tired very quickly- we recently started training with wheels from Eddie's Wheels in hopes that this will allow her to go on longer adventures into her old age.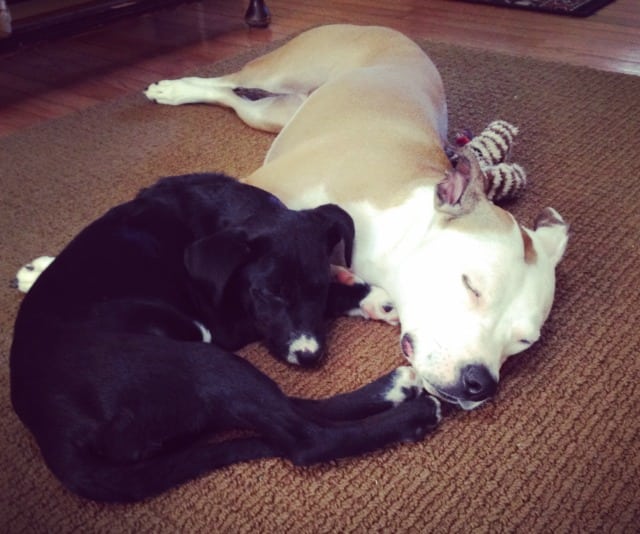 When Lilly isn't sleeping in the blankets you can find her doing some of her favorite activities- swimming, hiking, chewing on sticks, digging in the yard and playing with her rabbit friend Leopold.
You can find more photos of Lilly on our instagram, @rachling6.
Read All Tripawd Tuesday Stories
How to Share Your Tripawd Tuesday Story
Each Tuesday, Tripawd dogs and cats from around the world can enter for a chance to be "Tripawd of the Week." Just share your Tripawd's story and you're entered to win! On every Tuesday of the week, tell us about your three-legged hero. Just follow these easy steps:
In a short paragraph or two (or longer if you'd like!), describe your three-legged hero's story.
Include photos or links to videos already uploaded to YouTube.
Include a link to your Tripawds Forum topic and/or Tripawds blog, social media handles, etc.

Email your story and photos to us.
All entries must be received by Saturday at 11:59 pm. One Tripawd story will be selected at random to be featured the following Tuesday.