Cancer carries many blessings in disguise. Want proof? Let's start with the Tripawds community: it wouldn't exist without Jerry's osteosarcoma diagnosis. Next, let's look at TruDog®, a raw dehydrated dog food that's helping pups like Tripawds Spokesdog Wyatt Ray eat healthier. TruDog wouldn't be here unless Truman the giant Great Dane Tripawd also fought cancer.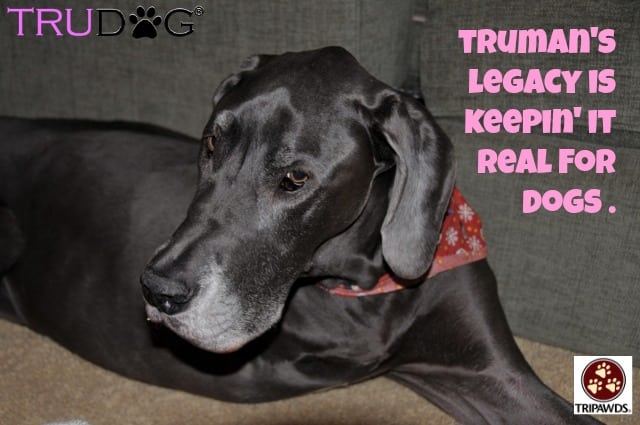 Check out how Truman's Mom, Lori Taylor, turned a devastating dog cancer diagnosis into better health for dogs everywhere. Her story is familiar to all of us, and you'll love how she really is turning a negative into a pawsitive.
When was Truman diagnosed with dog cancer?
Truman was diagnosed with osteosarcoma in 2009. He was 6 years old, and a very big (but beautiful!) Great Dane. He passed away a year and a half following his amputation.
When the vet told you his leg had to come off, what went through your mind? What gave you the courage to proceed with amputation? Did you face any opposition from others?
I was beyond devastated when I learned that amputation was the only chance of his survival. I thought "there is no way this huge dog can sustain that weight." Truman was the love of my life, and my absolute best friend. I could not image my life without him. The thought of giving Truman a few more days of a loving life is what made me proceed with the amputation. If I could extend his life and give him some more time here on Earth, that was what I was going to do and I am so happy I made that decision.
How did he do when he was on 3? Did you (and others around you) expect him to do so well?
Since he was such a large Great Dane, we expected for him to struggle a little bit on three legs. It was especially hard having to amputate his front leg, since that is where most of the weight is put on dogs as large as Truman. However he was still so full of energy and life. He would still play and run, although his brakes did not work very well and most of the time he would run right into things! But he was still the happy, loving, and loyal dog we always knew.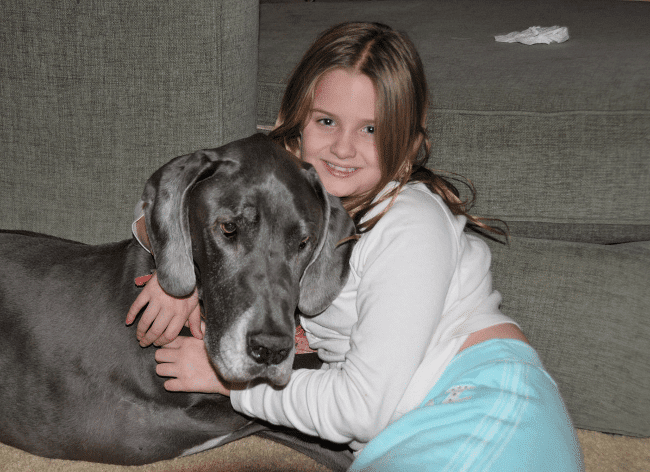 Did Truman pass away from the cancer or something else? When was that?
We had to make the painful decision to put Truman to sleep after he developed a bone spur on his neck following his leg amputation. The spur developed as a result of the amputation and was causing him a great amount of pain. This happened about a year and a half after his amputation.
Truman's cancer battle obviously changed your life in so many great ways. What was the #1 thing you learned because you fought cancer together?
My mom passed away from cancer when I was a teenager, so Truman's cancer diagnosis was especially devastating for me. I decided to research how our diet affects our health, specifically cancer. That led me to learn about the amazing benefits of a raw diet- both for people and dogs. I learned that we can help prevent cancer, in many cases, through a better diet.
What does your tagline "
Keeping it Real

" mean to you as a pet parent and producer of TruDog?

When I did research after Truman's diagnosis, I was disgusted and shocked by the information I found surrounding the pet food industry. It is hardly regulated and the ingredients that the pet food companies are allowed to use are horrendous. It was clear to me that Truman could have possibly avoided getting cancer if I had done my research on what he needed nutritionally. That is why I created TruDog.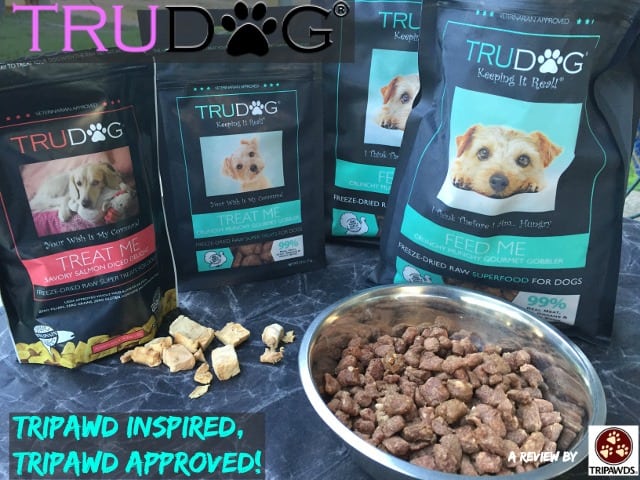 I created this company in honor of the love of my life Truman, because I owe it to him to help the other pet parents feed their dog correctly. TruDog means giving our dogs the absolute best, and being educated about what you are feeding your dog, just like feeding your child.
At TruDog, we keep it real, and that means keeping it simple. Your dog's nutrition is more than just cute commercials and big name brand foods. It's about what your dog actually needs to live and thrive, which is not what you are getting in other foods. Our food is exactly what your dog would eat in the wild.
We use organs and meat that are raised and manufactured 100% in the USA and what we say we use in the products, is actually what we use! Shocking! But we are a company built on honest and genuine hopes that we can help dogs live longer, and nothing more than that.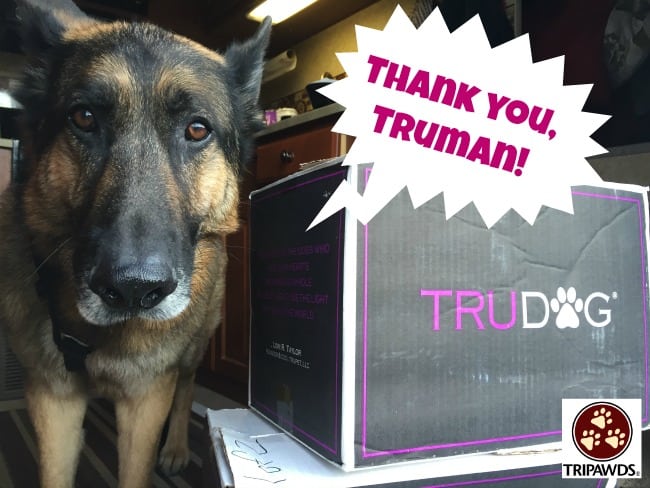 Many thanks to Lori for taking time to share her cancer journey with us. To learn more about TruDog, visit the Tripawds Nutrition blog post, "Truman Tripawd Inspires TruDog Raw Food Nutrition for Dogs"
This post is sponsored by TruDog®. We are being compensated for helping to create awareness around TruDog's exceptional raw food and supplements but we only share information we've enjoyed ourselves and feel is relevant to you.
Save
Save