This community's come a long way. Today, Tripawd Cats are a growing part of the Tripawds Nation and nothing could make us hopper. We love sharing the news about how well three-legged cats can do with one less leg! Recently, Charlie the Cat Amputee gave us a "Day in the Life" of a three-legget cat. We've profiled him before, but are so excited about his pawgress we want to share some of it with you for Tripawd Tuesday.
The bottom line is, Charlie is doing great! His pathology finally came back and I am happy to say that it was confirmed that he did have a chondrosarcoma and that the margins were clean. He should be able to live out his natural lifespan and it is very unlikely that the cancer will recur. Great news!!!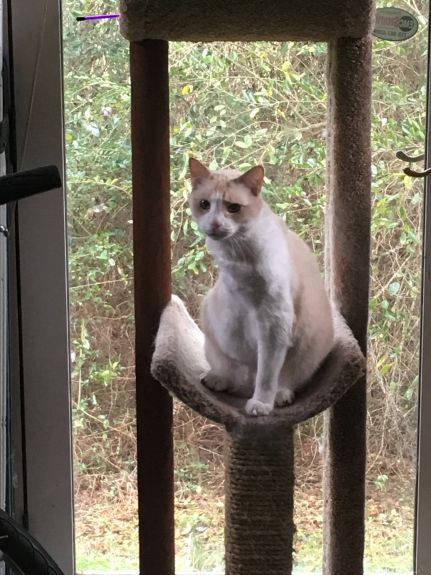 Charlie does well washing on one side, but I have to help him a little with the other now!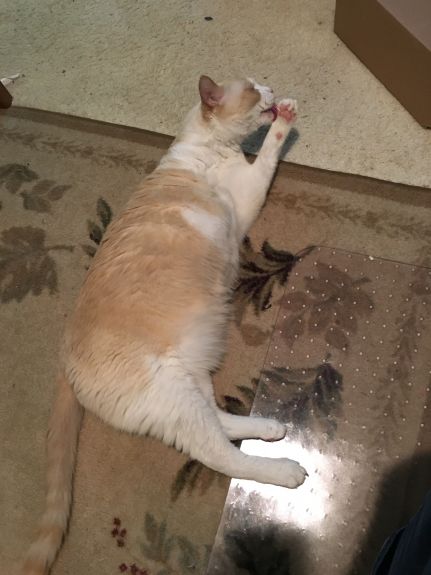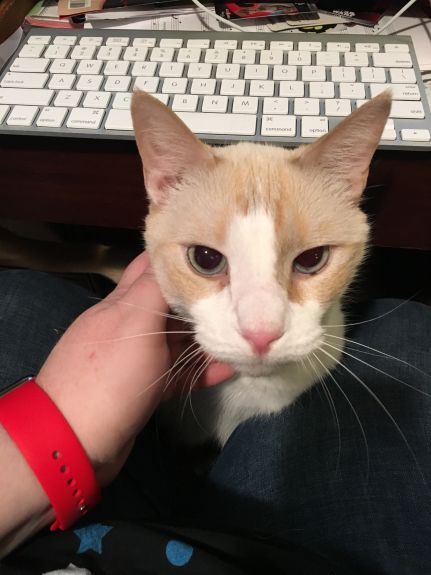 See how well feline amputees can do! Check out all of their three legged Tripawd Kitties blogs today!
Read All Tripawd Tuesday Stories
Share Your Tripawd Tuesday Tale
Each Tuesday, Tripawds from around the world can enter for a chance to be "Tripawd of the Week." Just share your Tripawd's story and you're entered to win! On every Tuesday of the week, tell us about your three-legged hero here in the Tripawds Discussion Forums or on the Tripawds Facebook page. Just follow these easy steps:
In a few short sentences, describe your three-legged hero's story.
Include a photo or video.
Include a link to your Tripawds Forum topic and/or Tripawds blog, social media handles, etc.

All entries must be received by Saturday at 11:59 pm. One Tripawd story will be selected at random to be featured the following Tuesday.