We have so much  great news to share with you! Thursday was the first day of The Tripawds Nation first real exhibit ever at the American Animal Hospital Association Conference in Austin, Texas.
All afternoon it was such a joy — and a huge compliment — to hear so many in the veterinary community say things like "I know Tripawds! I refer people to you all the time!" Those who didn't know about us were thrilled to know we existed.
We owe it all to you Tripawds Community, your kindness, compassion and friendship to others during a time of crisis is what makes this place so special. People in the vet community are recognizing it and honoring us by referring their clients. WOW!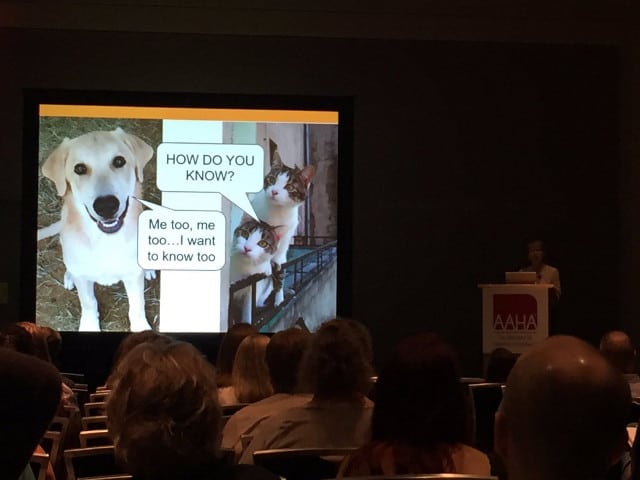 Since we're exhibitors we are allowed to attend veterinary seminars. It's hard to get away to do so because the booth was so busy, but Tripawds Spokesdawg Wyatt Ray was doing a magnificent job managing the visitors and showing them that life on three legs can be great.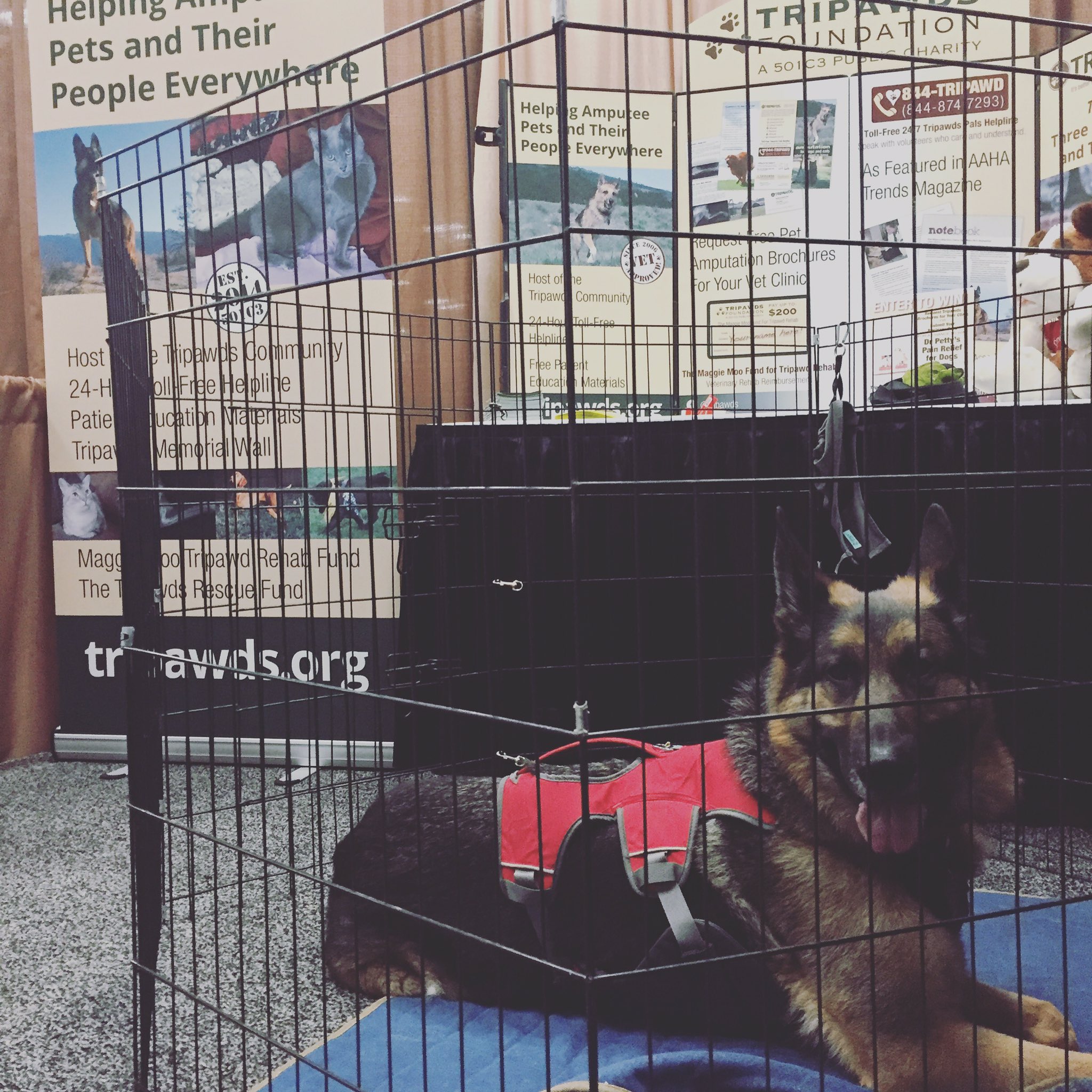 One of the seminars we attended was about recognizing post-operative pain in dogs and cats. We learned these great tips from internationally recognized veterinary pain management expert Dr. Sheila Robertson. Here's a brief summary. Stay tuned for a full report and more great tips coming soon!
Save