Living life on three legs for 14 years is a remarkable feet that deserves  a special celebration. Today for Tripawd Tuesday, we're honoring the life of Yodi, a sweet pup who just earned his angel wings, but will always be close to his mamma's heart.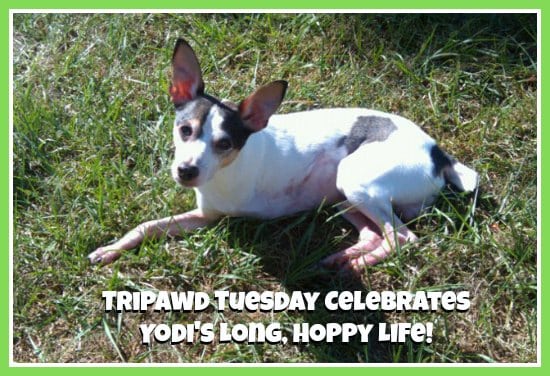 Here is his story as told by mom Jessica:
Yodi Survives and Thrives 14 Amazing Years
Yodi became a Tripawd in 2002 when he was just 9 months old, after being attacked by an unleashed pit bull. The attack was traumatic and devastating. I wasn't even sure that Yodi would survive. After surgeries to repair damages to his skin, muscle, and tissue, and several blood transfusions, we were told that our best bet to save Yodi would be to amputate his left front leg. I was amazed at how quickly he bounced back after the surgery.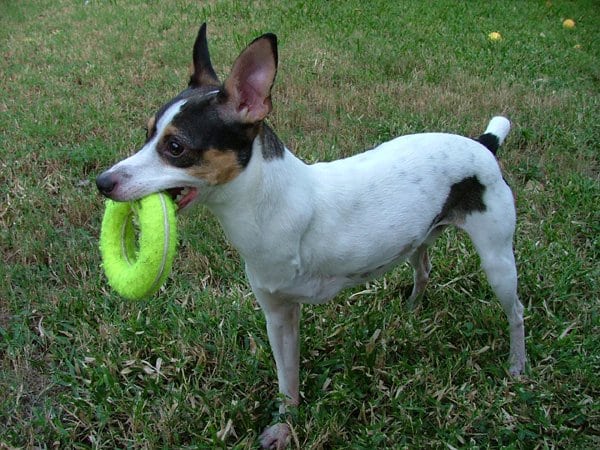 He was so strong, smart, and fast. He could sit, lay down, shake, high-five, speak, play dead (when you pointed a finger and yelled "Bang!") and roll over. He loved to fetch and run and chase squirrels. Even with only one front leg, he could still jump on furniture, swim, and dig. He would help me plant stuff – I would point to the ground and he would dig a hole on the spot. He would run into the bathroom when I was blowdrying my hair and jump on me until I finally sat down, so he could sit in my lap. He would curl up next to me and sleep under the covers. He sat next to me whenever I got the laptop out to write. Every time he got a new toy, he'd have the squeaker ripped out in minutes. Then he'd chew a front leg off, so the toy would have three legs just like him. If I was singing, he would kiss my face – probably to get me to stop. If I was crying, he would kiss my face – probably to get me to stop. I've been crying a lot the past few days, because I recently had to make the hardest decision ever.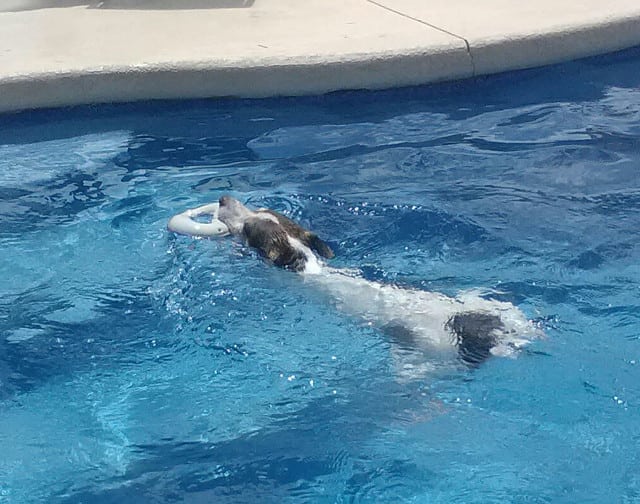 At almost fourteen years old, it was painfully obvious to me that Yodi had slowed down a lot. After a few trips to the vet it was determined that he would need most of his teeth removed, but the vet heard a heart murmur so a trip to the cardiologist was in order. The cardiologist said he should be fine with the dental surgery, but of course, there are still risks involved with any surgery, especially with a senior dog. I wasn't sure that I wanted to put Yodi through all that.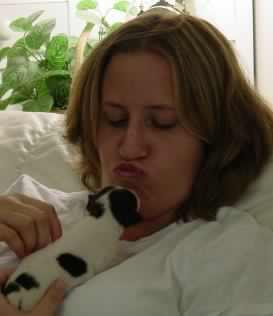 In addition to those issues, Yodi also seemed to be suffering from what the vet described as canine cognitive dysfunction – basically, the doggie version of Alzheimer's. He would sleep all day, was shaky and tired, didn't like to be left alone, and would often throw up or have accidents in the house. Sometimes he'd have difficulty trying to get to his feet, like his back legs weren't working properly. I watched him wobble, stumble, and fall numerous times. Because he didn't like to be left alone at night, I ended up spending a few weeks sleeping on a mattress on the floor downstairs with him. Just like old times, we'd cuddle under the covers. It had been years since I'd been able to cuddle with Yodi in bed because he'd no longer been able to jump on and off the bed.
I hated seeing my once-active pup so worn down, and possibly in pain. I talked with the vet, my husband, and several close friends and family members. I worried and cried about it over and over again until I finally decided that it was time to put him to rest. I knew that saying goodbye would be hard, but it was also so hard to watch him struggle every day.
The vet reassured me that saying goodbye was the most selfless act of love that I could do for Yodi. It was the most difficult thing I've ever had to do, but I know that it was also the right thing. I held him in my arms as he passed away; I told him that I loved him, and thanked him for always being such a good, brave dog.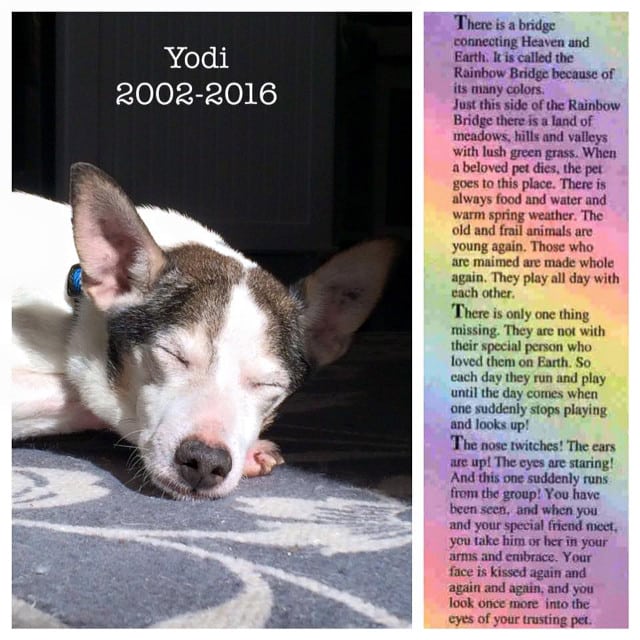 "Whoever said diamonds are a girl's best friend never had a dog."
Share Your Tripawd Tuesday Tale!
Each Tuesday, Tripawds from around the world can enter for a chance to be "Tripawd of the Week." Just share your Tripawd's story and you're entered to win! On every Tuesday of the week, tell us about your three-legged hero here in the Tripawds Discussion Forums or on the Tripawds Facebook page. Just follow these easy steps:
In a few short sentences, describe your three-legged hero's story.
Include a photo or video.
Include a link to your Tripawds Facebook page, Forum topic and/or Tripawds blog (if applicable)
All entries must be received by Saturday at 11:59 pm. One Tripawd story will be selected at random to be featured the following Tuesday.