Hoppy Howlidays everypawdy! We hope you and your pack are having a good time this season and that Santa Paws was very very good to you. On Christmas Day when you're done unwrapping all your pressies we hope that you'll join us in what's become an annual tradition:
The Tripawds Christmas Day Chat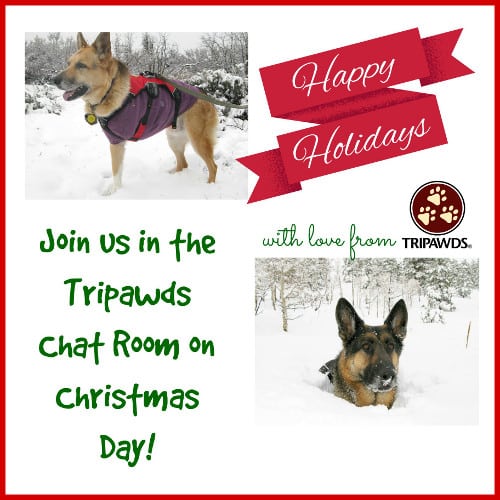 Let's all get together in the Tripawds Chat Room for the annual Tripawds Community Christmas Day Chat Pawty!
We, along with Wyatt Ray, will be stopping in throughout the day (we're on Pacific Time right now, so we won't be there too early), and hope to see you there. It's been an amazing year in this community and we'd love to give you a big ol paw-wave in the chat!
Just log in and step into the Tripawds Chat Room. Bark and make sure your volume is turned up so if someone stops by you know they're there!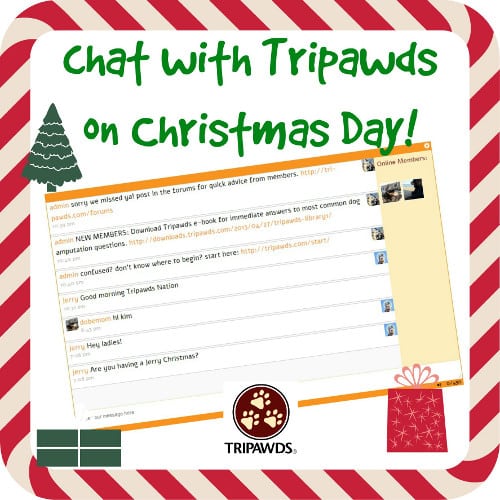 Have a beautiful howliday with your packs and know that you are in our hearts now and always. Have a Very Jerry Christmas!
A Look Back at Tripawds Christmas Past
Merry Holidays from Tripawds and the Posts of Christmas Past