Think back to when your cat or dog lost a limb. Do you remember how ruff those first couple of weeks were? Of course you do! So today for Tripawd Tuesday, please welcome brand new members Lacey and her pack. They're brand new to the Tripawd journey and could use a big round of encouraging "3-Paws Up!" today!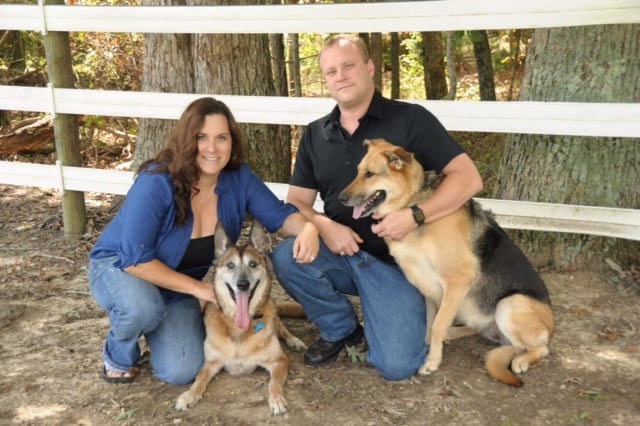 Lovely Lacey Rocks The Tripawd Lifestyle
Q: Tell us about Lacey: age, background, likes and dislikes.
She is 6 years old and was born on 2/14/09. She is a rescue but I've had her since she was 8 weeks old. She is a lab shepherd cross and I don't know of one thing she doesn't like except lettuce without dressing on it.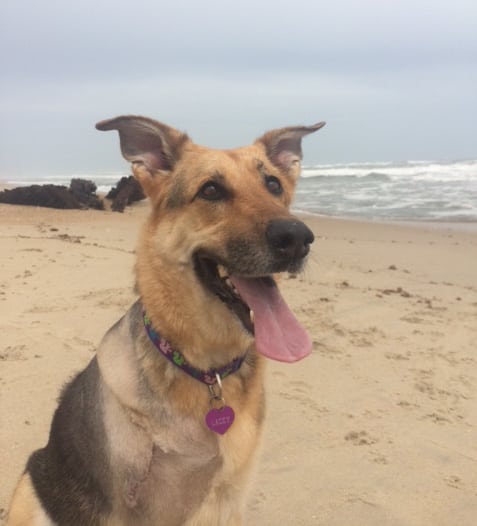 Q: How is she handling the amputation recovery?
She is doing great, her stamina isn't quite back yet but she's trying. I am trying to keep her from getting depressed which has been difficult to balance keeping her from being over exerted but also being able to do her routine (going to the barn to see her one eyed pony).
How are YOU handling the recovery? Are there any situations that you didn't expect to encounter?
The amputation after I saw her after surgery (that was the hard part the anxiety leading up to seeing her) hasn't been too bad to deal with but I have stressed-a lot. I lost 8 pounds in a week, good thing I had it to lose. The worst part of this whole ordeal is the thought of losing her. I don't want to lose my baby to cancer. She had her first chemo yesterday and seems to be doing well and I'm being overprotective by not going to the barn today.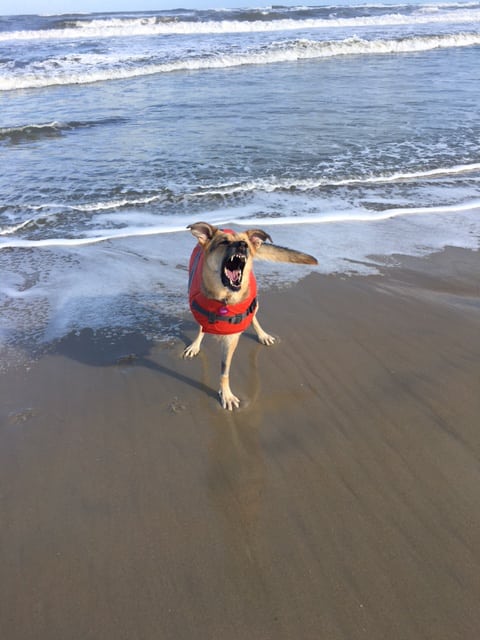 And how is the rest of the pack adjusting?
My old man (retired cross trained patrol/narcotics detection 12 coming 13 Belgian malinois Barry) stressed a lot the day of the surgery and yesterday was hard on him too (dropping her off for chemo). He wants to play with her (they used to rough house a lot) but I guess she just isn't ready for that yet.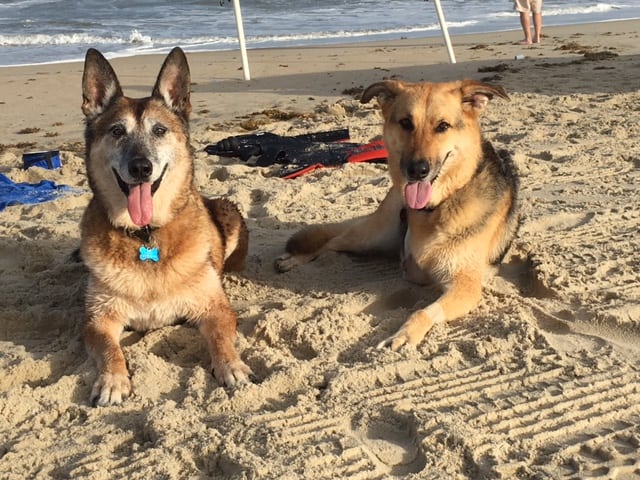 What are your hopes for the future?
BEAT IT! I have her on K9 Immunity, Tumeric powder (was already on that) probios (probiotics) grain free holistic dog food (was previously on it) and am going to start some Chinese herbs after two weeks after her first chemo per the oncologist. I am also having her see an acupuncture/Chiro vet… We don't have kids right now these are our kids (I even canceled a surgery for me for her amputation surgery)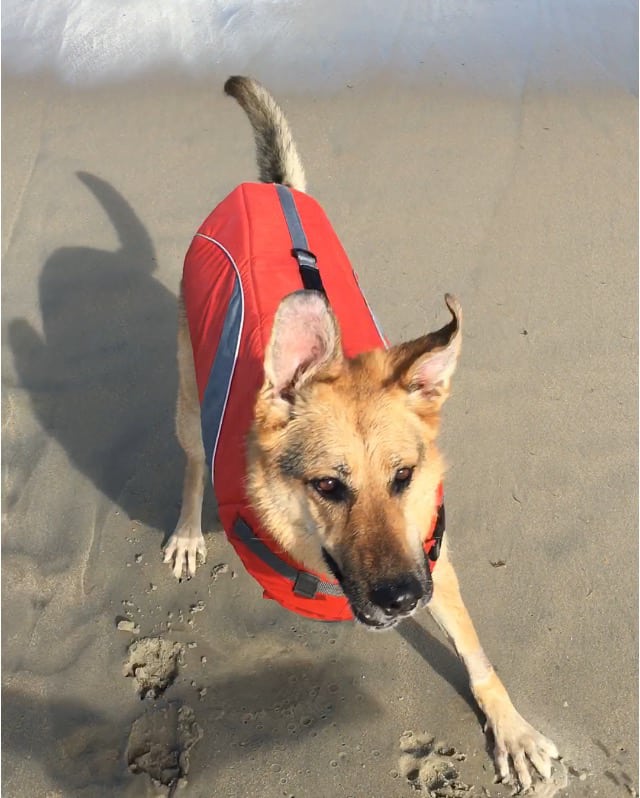 Share Your Tripawd Tuesday Tale!
Each Tuesday, Tripawds from around the world can enter for a chance to be "Tripawd of the Week." Just share your Tripawd's story and you're entered to win! On every Tuesday of the week, tell us about your three-legged hero here in the Tripawds Discussion Forums or on the Tripawds Facebook page. Just follow these easy steps:
In a few short sentences, describe your three-legged hero's story.
Include a photo or video.
Include a link to your Tripawds Facebook page, Forum topic and/or Tripawds blog (if applicable)
All entries must be received by Saturday at 11:59 pm. One Tripawd story will be selected at random to be featured the following Tuesday.