Today's TripawdTuesday feature is a little unconventional, but we're hoping it will help a member in a crazy predicament. Our pal Hannah Rae Dawg, sweet bride to Tripawds Spokespup Wyatt Ray Dawg, is really in need of a home to rent for her, three pack mates and her mom.
See, Hannah's mom found a GREAT new job in Northern California. But it means moving from Southern California. Unfortunately the housing market up there is just crazy! And they can't find anypawdy who wants to rent to a responsible, gainfully employed dog mom with four wonderful, well-behaved canines. Isn't that nuts?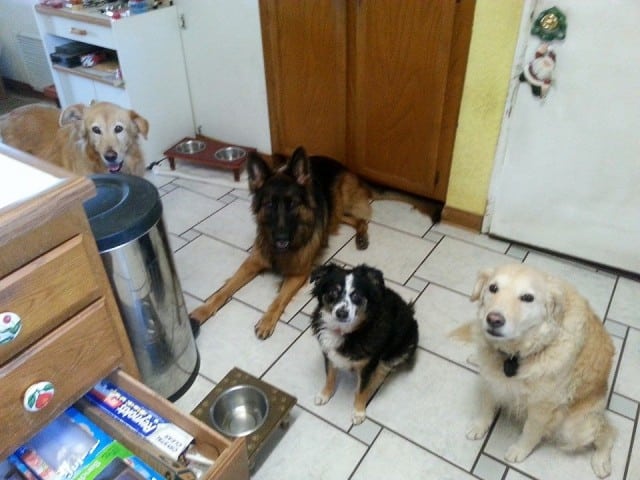 Folks, if you know anypawdy who has a rental house somewhere in the Bay Area, Hannah and her human would really love to chat! Check out their Forum post, "Relocating to be a Northern California Tripawd!"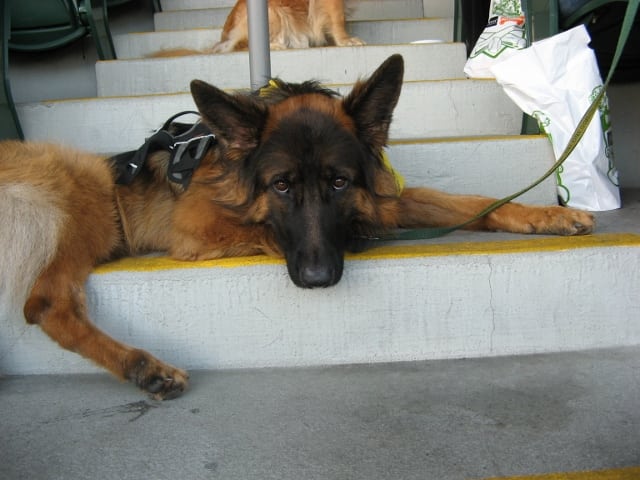 Share Your Story on Tripawd Tuesday
Each Tuesday, Tripawds from around the world can enter for a chance to be "Tripawd of the Week." Just share your Tripawd's story and you're entered to win! On every Tuesday of the week, tell us about your three-legged hero here in the Tripawds Discussion Forums or on the Tripawds Facebook page. Just follow these easy steps:
In a few short sentences, describe your three-legged hero's story.
Include a photo or video.
Include a link to your Tripawds Facebook page, Forum topic and/or Tripawds blog (if applicable)
All entries must be received by Saturday at 11:59 pm. One Tripawd story will be selected at random to be featured the following Tuesday.