When you look at a bag of commercial pet food, can you picture what it takes to get that food into the store?
Until our tour of the Mars Petcare Global Innovation Center (GIC) in Thompson's Station, Tennessee, we couldn't really see it either.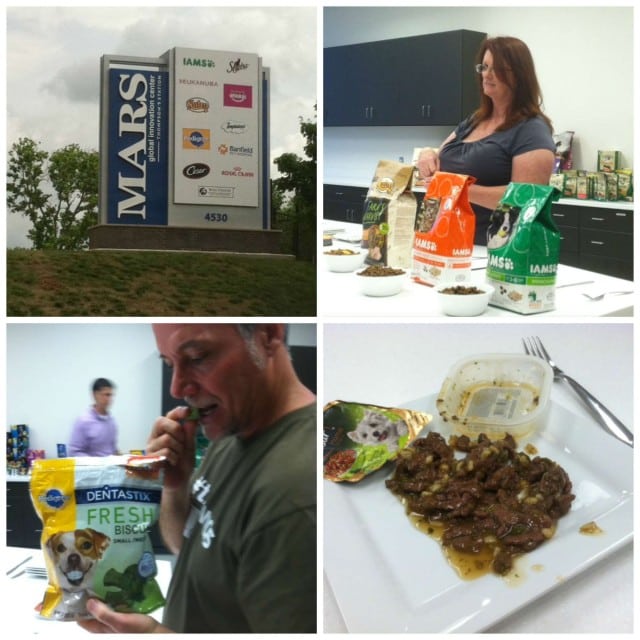 That's why it was a thrill to take a special tour of Mars Petcare's $110 million research and development center when we attended this year's Blog Paws Conference. Mars Petcare is the worldwide company that develops pet care brands that we all know very well, like Pedigree®, Iams®, Greenies® and even Banfield® clinics are under the Mars brands umbrella.
The company's special invitation to tour their high tech research and development facility was an exciting look into how Mars dog and cat foods turn into complete and balanced meals found on pet store shelves. Here's what we learned.
Rescue Dogs and Cats Live Large at Mars Petcare GIC
The Mars GIC opened in October 2014 to worthy applause. It's the first Mars pet food research and development center of its kind in the U.S., where the Mars team's main goal is to foster dogs and cats from local shelters while preparing them for permanent homes through intensive behavior training, vet care and healthy nutrition.
All lucky animals chosen to live at the GIC are given the title of "Pet Associate" and they act as official taste testers whose job is to rate new pet foods that come straight from the ovens of Mars test kitchens.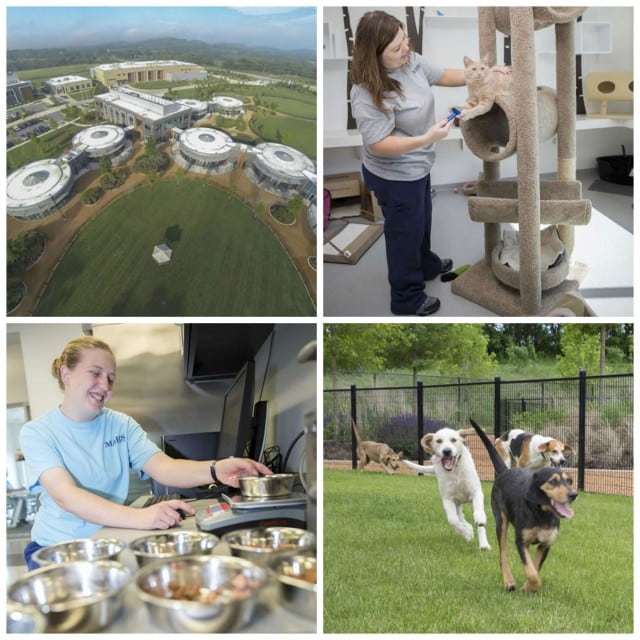 Life is good for GIC cats and dogs. Up to 300 live in comfy, state-of-the-art, climate controlled housing that most animal rescue facilities only dream about. The indoor/outdoor cattery enclosures are super light and airy. Dog kennels have 24-hour access to the outdoors and they're laid out in a circular pattern that facilitates calm behavior. The modern housing style encourages social interaction with each other and humans.
All animals are lovingly cared for 24/7 by trained animal specialists from a variety of backgrounds, including veterinarians, boarding care tech, behavioral trainers and more. With this kind of attention, Mars cat and dog associates revel in more one-on-one time than the average family pet!
When selecting pet associates for the GIC, Mars staff seeks out the pickiest eaters in local shelters. After settling into the GIC, the sole job of dogs and cats is to let staff know what Mars foods they like best. Everything that goes into their bowls has already passed strict safety tests and exceeds nutritional AAFCO standards. The recipes are only being examined for taste and digestibility.
Mars Pet Associates don't work there forever. Animals are ready for adoption to the public within two to four years. After that kind of attention, their future pet parents will have a hard time living up to Mars' standards!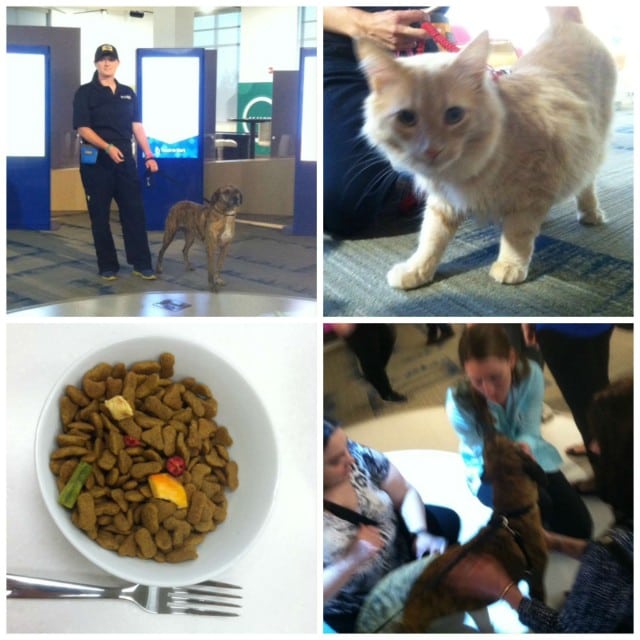 How Mars Petcare Leads in Quality and Pet Food Safety
As you can see, the company takes pet food development seriously. We were impressed to learn how Mars goes to great lengths to ensure the food they produce is nutritious and safe. Among hundreds of things we learned that day, it's reassuring to know that the company:
Owns all of their own dry and wet food plants in the USA.
Requires each food plant to pass over 600 quality checks each day
Ensures that all pet food brands meet the same high nutrition standards of AAFCO, no matter what their price point
Our biggest take-away from the GIC tour? There's a lot of goodness that goes on behind every bag of Mars pet food. As conscientious pet parents it's easy to be critical of huge companies that produce massive quantities of pet food, and after all, we should be – our pet's health depends on it. But our visit to the GIC showed us how Mars is a company that's truly invested in the well-being of all of our pets. We think that's pretty darn cool.