Hoppy Tripawd Tuesday! It's time to salute our three-legged feline furballs! Today we're giving 3-paws up to Mona (who just celebrated her 1 year ampuversary!) and her mom Kerren.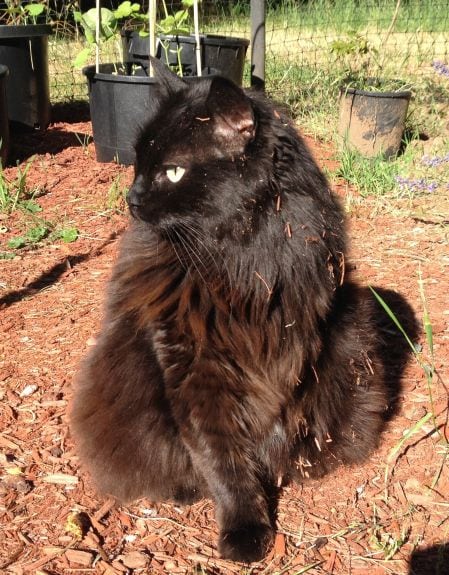 Since joining us one year ago after Mona lost a leg to with Vaccine Associated Fibrosarcoma, this dynamic duo has offered such great wisdom for both Tripawd cats and dogs, such as
Make the decision, live with it and don't look back.
One Year Later – What I've Learned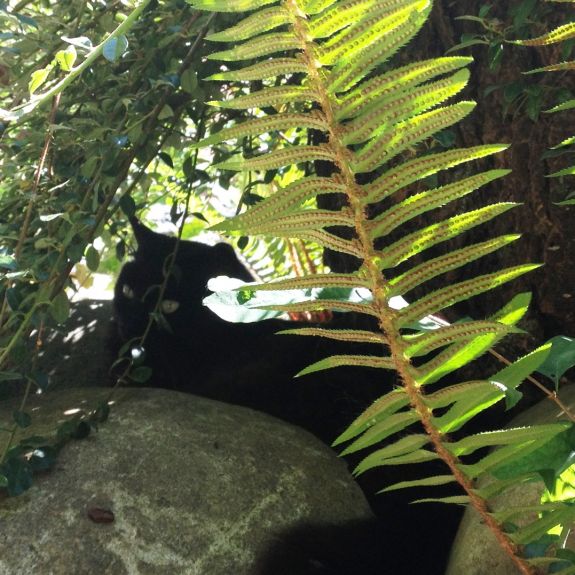 Mona has bypassed the statistics of surviving vaccine associated fibrosarcoma (66 days for tumour removal only or 325 days with amputation). So I am celebrating that Mona continues to enjoy life and is very happy hopping around, doing cheek plants, and eating dental kibbles in bed.
– Mona's ampuversary celebration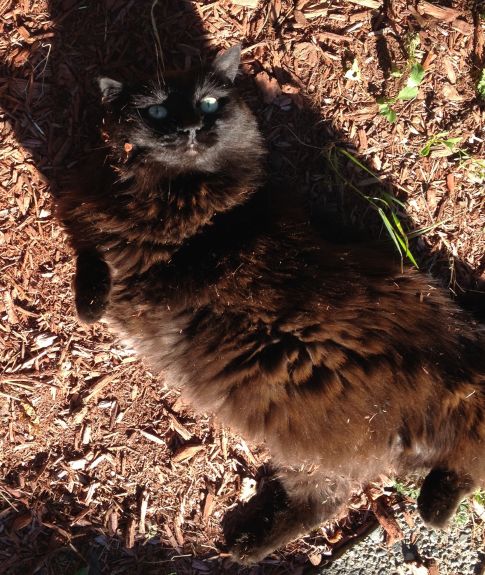 I ran into my vet yesterday and he's not surprised that Mona is doing so well. He said that cats are at the top of the animal kingdom and they know how to let you know what they need and when. Your new kitty will let you know what she needs. If she needs a break going up the steps then she'll take it. Also she will grow stronger over time. The litter will be no problem since they figure out what works for them.
– Worried and Need Help.
Not too long ago we had zero information about three-legged cats and their journeys as a Tripawd. Thanks to pawesome folks like Kerren and TriCat Mona, we're learning so much and helping even more animals than ever before. Thank you both, and a special shout-out to all our other TriKitty members!
Share Your Story on Tripawd Tuesday
Each Tuesday, Tripawds from around the world can enter for a chance to be "Tripawd of the Week." Just share your Tripawd's story and you're entered to win! On every Tuesday of the week, tell us about your three-legged hero here in the Tripawds Discussion Forums or on the Tripawds Facebook page. Just follow these easy steps:
In a few short sentences, describe your three-legged hero's story.
Include a photo or video.
Include a link to your Tripawds Facebook page, Forum topic and/or Tripawds blog (if applicable)
All entries must be received by Saturday at 11:59 pm. One Tripawd story will be selected at random to be featured the following Tuesday.