All Tripawds are special but some stories just stop you in your tracks and take your breath away. Today for Tripawd Tuesday get ready for a one-of-a-kind Tripawd tale, Marjah.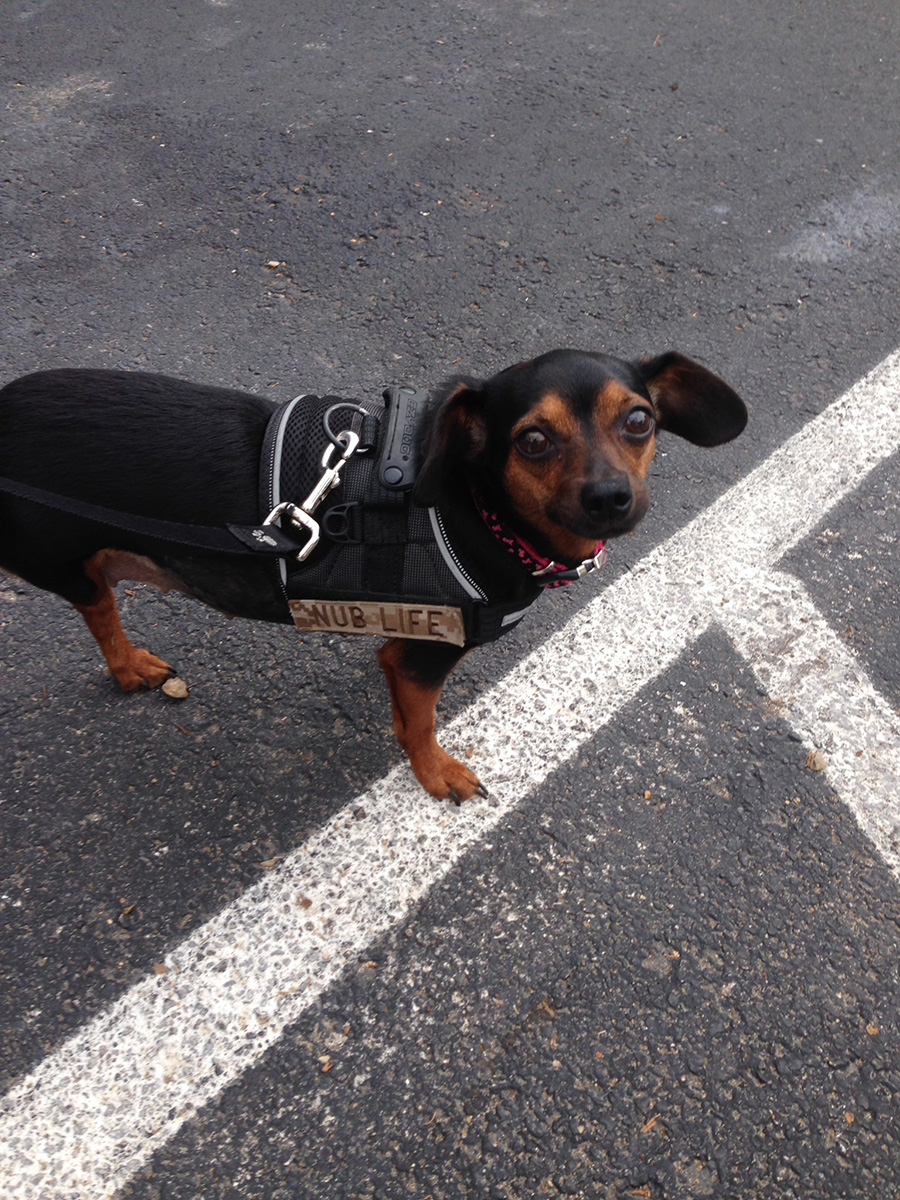 Marjah started blogging with us almost two years ago with a backstory that's worthy of an Oscar-winning Hollywood movie. Marjah is a natural-born Tripawd who was born when her human was in active duty in the U.S. Marines, caring for wounded warriors at National Naval Medical Center in Bethesda, Maryland.
In May 2013 Marjah's human told about this special assignment:
"Every day, I visited with many young Marines and sailors who had been severely wounded in Afghanistan and just returned home. Most were amputees, sometimes missing two or even three limbs in addition to other serious injuries. I checked on their families daily as well, doing whatever I could to make sure they were taken care of."
Marjah was named after a village in Afghanistan where a Marine infantry battalion suffered great losses. Her human writes:
"In a moment of inapproriate Marine humor, I decided to name her Marjah….Most wouldn't pick up on that unless they'd been there, and it's sort of my own secret tribute to the men of that unit and a way to remember their valor, service and sacrifice in those dirty little towns."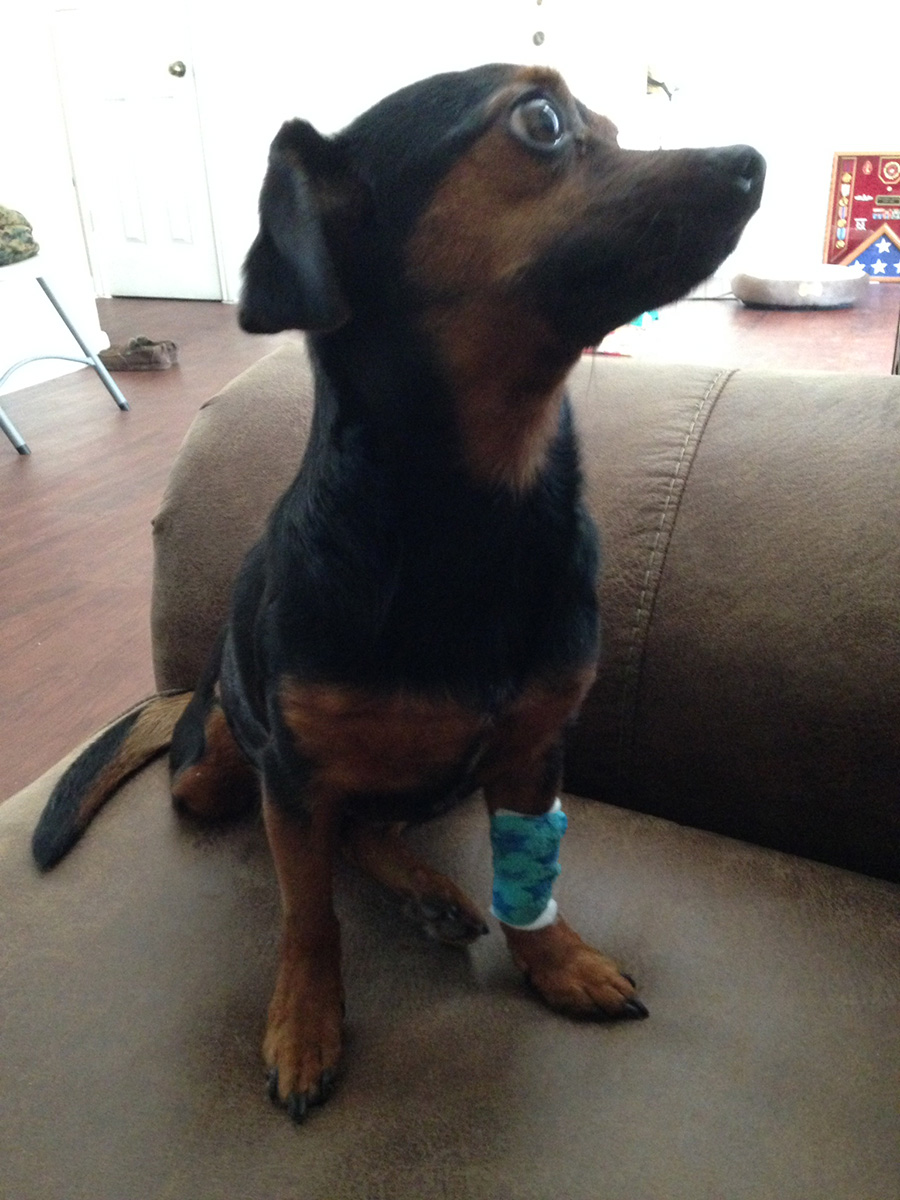 Then, after a long absence, Marjah and her human recently returned to Tripawds to blog about how they are touching lives and hearts of wounded warriors, even as Marjah battles Stage V lymphoma. Even though Marjah isn't yet certified to be a registered therapy dog, she's been allowed to join meetings at a local group for vets. Her human says:
"When we arrived, I took my seat and chatted with teammates. Marjah settled next to me quietly, and within less than five minutes my teammates began to come over for a little bit of Marsha time. And this happened:

It takes a little doing for a combat-wounded triple amputee to get out of his wheelchair and lie down on the floor. I could have easily picked up Marjah and put her in someone's lap. She captivates people, some much more than others, and that's something you can't coach or just make happen. As I sat and watched, Marjah seemed very comfortable playing in the floor with my teammates, not once looking up to me for reassurance or approval (like she usually does when she's meeting someone up close). She inspires that bond of closeness, but she also enjoys it herself.

Marjah the special therapy Tripawd dog.

"Between her story, the way she engages anyone in public, and the effect that she has on those who have the most in common with her, I knew I had to keep her around as long as possible. I also realized that I need to share her with others as much as possible, whenever possible – particularly those who would benefit from it the most."
We salute Marjah and her human for all they're doing to help others and wish them the very best and a rapid recovery from the cancer diagnosis. Please join us by hopping over to "My Dog Marjah" and give them a 3-paw salute too!
Share Your Story on Tripawd Tuesday
Each Tuesday, Tripawds from around the world can enter for a chance to be "Tripawd of the Week." Just share your Tripawd's story and you're entered to win! On every Tuesday of the week, tell us about your three-legged hero here in the Tripawds Discussion Forums or on the Tripawds Facebook page. Just follow these easy steps:
In a few short sentences, describe your three-legged hero's story.
Include a photo or video.
Include a link to your Tripawds Facebook page, Forum topic and/or Tripawds blog (if applicable)
All entries must be received by Saturday at 11:59 pm. One Tripawd story will be selected at random to be featured the following Tuesday.