Join us in today's Tripawd Tuesday global celebration to honor a dear pup and her fabulous Mom from Newport Gwent South Wales in the United Kingdom. Everyone, meet Judy! Her mom Clare wrote to share her story, we know you'll love it: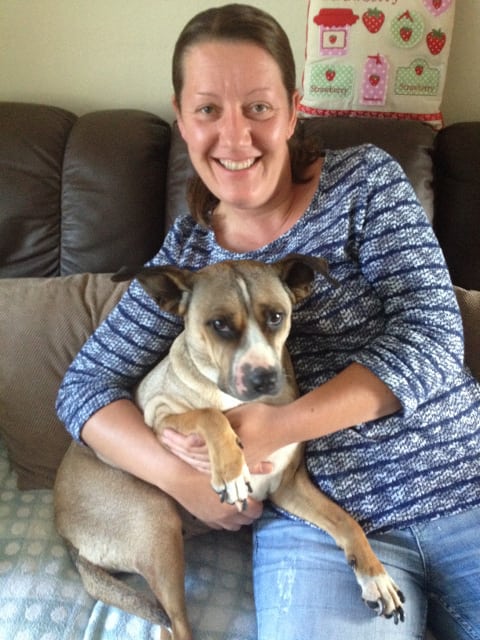 We adopted her three years ago from the RSPCA (Royal Society of the Prevention of Cruelty to Animals). She had an awful background & had been abused so badly in Birmingham that her back leg was severed & had to be amputated (we weren't aware of these awful circumstances when we initially adopted her). The perpetrator only received an 8 week sentence.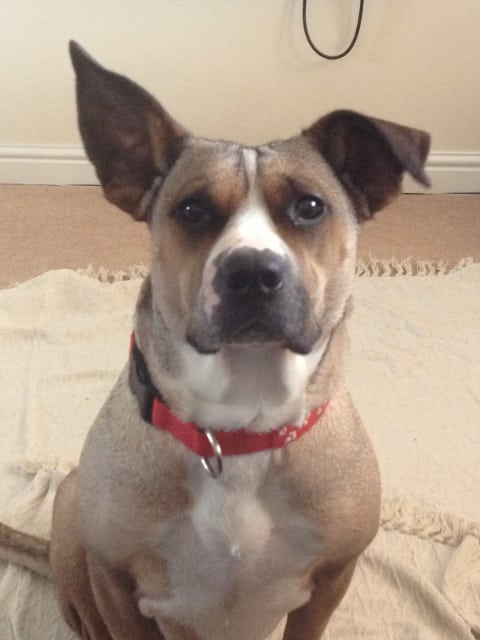 After she had been with us for a short while we were contacted by the Birmingham Gazette who had followed her journey, they told us of her tragic background & how she came to lose her limb. They ran a story on her to let people know that she had been re-homed safely here in Wales. The Wales on Sunday then picked up on this & ran an article too.
Judy became quite a celebrity here in Newport after the article & we had people stopping us on our walks to wish her well & to give her hugs! She's a super happy, spoiled rotten, adored to pieces little girl who loves everyone she meets. She donates her toys to the RSPCA to give other abused dogs the same kind of wonderful stimulation that she received when she was taken care of so fantastically & she's still the cheeky little lady who hobbled up to us & licked our faces & who we immediately fell head over heels in love with when we called her in her kennel on that special day three years ago!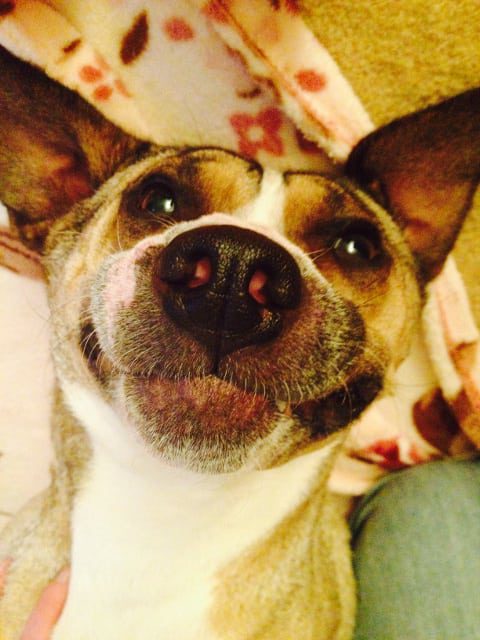 She's our best mate & we love her dearly. We would encourage everyone to adopt an abused dog from The RSPCA, you obviously have to seriously consider the commitment & responsibility but if you can adopt you really should. We think the gorgeous face in the photograph tells you why!
With love
Judy & Clare
Get Featured on Tripawd Tuesday
Each Tuesday, Tripawds from around the world can enter for a chance to be "Tripawd of the Week." Just share your Tripawd's story and you're entered to win! On every Tuesday of the week, tell us about your three-legged hero here in the Tripawds Discussion Forums or on the Tripawds Facebook page. Just follow these easy steps:
In a few short sentences, describe your three-legged hero's story.
Include a photo or video.
Include a link to your Trpawds Facebook page, Forum topic and/or Tripawds blog (if applicable)
All entries must be received by Saturday at 11:59 pm. One Tripawd story will be selected at random to be featured the following Tuesday.